Feb. 13 marks the first "Loving On Me Day," a day to celebrate the idea that self-love is key to a successful life.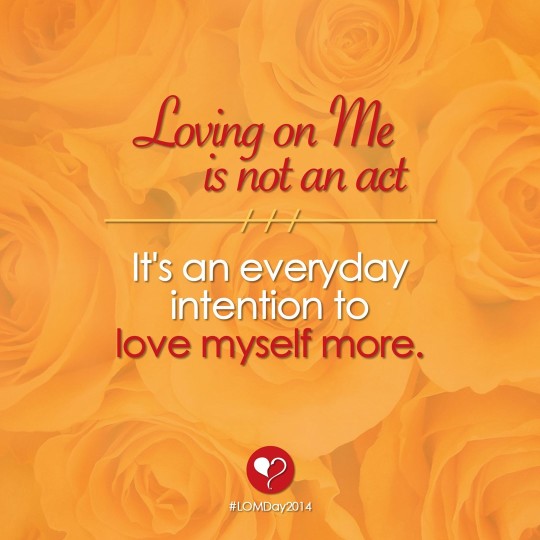 This year's theme, "You Are Worthy of Your Own Love and Respect" is at the heart of LovingOnMe.com, the blog created by Katrina McGhee, a recognized authority in global marketing, strategic philanthropy and cause marketing.
McGhee founded the "Loving On Me" movement to inspire women around the globe with a message of self-love, self-respect and empowerment.  Since 2012, thousands of women have joined McGhee on her quest, confirming her belief that when women band together, they are unstoppable.
"Loving On Me Day is part of our mission to help people create a lifestyle that fosters an everyday intention to love yourself more," said McGhee. "When we love ourselves, we value ourselves, and don't allow anyone to abuse, misuse or overuse us – including ourselves. We chose the day before Valentine's Day – when we celebrate our love for others – to reinforce the importance of loving ourselves first."
There are three ways people can get involved:
Show your solidarity by changing your social media profile picture to the Loving on Me heart – a symbol that says, "I believe in loving me and loving you!"
Share this powerful message of self–love through graphic love notes (visuals available here) and tweets using the hash tag #LOMDay2014
Support a favorite charity that's helping to build the self-esteem of our young girls. Don't know one? Here are two you can choose from:
a. Girl Rising
For more information on the movement that's inspiring women around the world, go to www.lovingonme.com, Facebook or Twitter @iamlovingonme.