gamechanger, a Westchester-based, free referral service helping parents find highly qualified tutors, teachers, and coaches, is running its first annual book drive, between March 1, 2014 and April 15, 2014.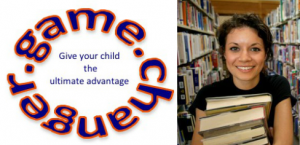 "In our continuing pursuit to help children feel successful, we are sponsoring a book drive.  The importance of reading is repeatedly stressed, but we realize that not every child has easy access to books," states gamechanger co-founder, Marilyn Rifkin.  Reading enhances concentration, world awareness, and brain activity, all of which help to make children more successful as students.  Ultimately, this is gamechanger's objective – to help create a well-rounded, confident and successful child.
This year, gamechanger will be collecting new and gently used books to donate to the Ossining Children's Center.  gamechanger will have drop off boxes at the following locations:
Aurora, 1 King Street
The Right Thing, 385 Main Street
Town Center Pharmacy, 575 Main Street
TWIST, 1136 Pleasantville Road, Briarcliff
The Office of Dr. Kathy Hirsch, 153 Main Street, Suite F1, Mount Kisco
Any additional locations will be listed on our facebook page  – facebook.com/gamechangernow and website – www.gamechangernow.com
"With the support of the Westchester community, we are able to give back," notes co-founder Deborah Notis.
For any questions regarding the book drive or gamechanger's multiple resources for children, send a quick email to [email protected] or phone call to 914.449.6772.  That's all it takes to give your child an advantage in and out of the classroom.