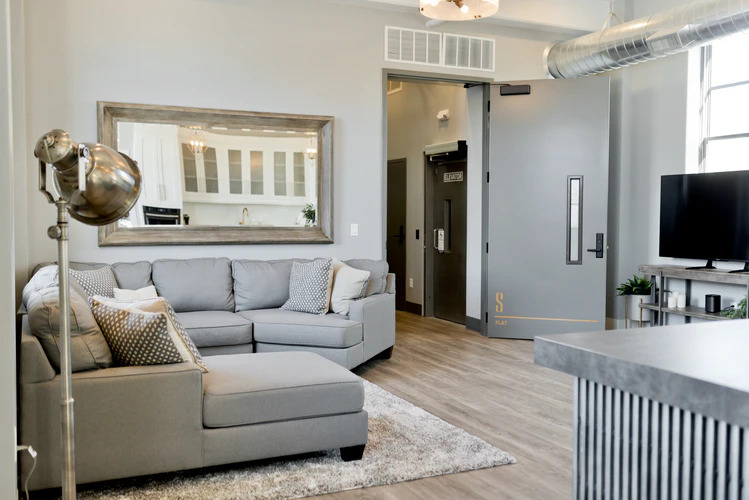 We all love to have our home looking chic and like it belongs on the front page of a magazine. But in reality, very few homes look that way. Sometimes it's because it's not practical, and other times because it's hard to afford and maintain a home that looks picture-perfect.
However, with these few hacks and tricks, you will be able to put together a home that is both practical and looks fantastically chic.
Use different textures
One of the hallmarks of a well-designed home is the contrast of textures and different materials all throughout the home. You can't have a chic home if everything you touch is plastic. Start with the walls themselves: you can make the walls textured, make a DIY brick wall (a great option if you're renting!) or just hang up a large tapestry. The floors are an obvious choice: add some carpets or some wooden mats to bring some life and dynamics into it.
For the furniture, make sure that the big pieces go together, and then contrast them with details. If you have a big, leather couch, place some fresh plants around it to soften it, or a fluffy throw blanket on the side.
Pillows are your best friend
On the couch, on chairs, on the windowsill, pillows are the ideal way to soften up the space. You might think that the best way to go is to buy a set and have everything matching, but the experts at simplycushions.com.au/ give you some amazing examples on how to style singles.
There is a real charm with pairing up different looking pillows into a little nest on the couch – just be careful when you're matching prints and colors! It's good to mix and match, but stick to one color scheme and beware of pattern clashes.
Don't be afraid of dark colors
The Scandinavian style that swooped across the world and made us all want to live in a white, wooden wonderland has perhaps made us afraid of dark colors. But it's the darker tones in our home that really make it look chic and luxurious.
You can consider adding a dark accent wall in the room, or black bedding if your walls are all white. Remember that a dark background will look a lot different than a white one, so use it to accentuate plants, pictures, or other decorative pieces in your home that you really want to stand out.
Make it shine
Literally, shine. Different high-polish metals will add such a sophisticated note to your rooms. You don't have to go all-out and get a polished gold desk, but make sure that your accent pieces have some good metals.
A metal and glass tray on the side table, shiny brass picture or mirror frames, a high-polish silver lamp…If you're scared and think that shiny metals are too much, you can consider paintings with metallic details that will add some shine without being overpowering.
Lighting
The one thing you want to avoid at all costs is overhead lighting, the kind that we're all used to having in our living rooms and kitchens. This light is not only really bad for the mood, but it will cast harsh shadows on furniture and people.
Instead, use various sources of lighting all around the room. Table lamps, fairy lights, wall light fixtures, candles, and all other sources are very welcome. If you must use overhead lighting, try to get a lampshade that will disperse the light, and use a warmer tone to avoid the room looking sterile.
Add personal touches
The best rooms will always be the ones that tell a story. If everything looks in place and is clean and polished and tidy – it will look like nobody is living there, and that's not what a home should be. Feel free to add things that make the home uniquely yours. Add photographs, paintings on the walls, figurines, and fill the shelves with books you love.
However, make sure you don't over clutter the space. You never want to have random things that you will never use taking up space that could be functional. If you usually have trouble with hoarding decorations, try to express style through the functional pieces like pillows, bedding, utensils, and furniture.
Taking the time to make your home a really comfortable space you enjoy spending time in is so important – especially in these times when we're spending more time at home than ever. So take some inspiration from the world around you and transform your space into the chicest, a modern, and classy spot in town.