Chutney Masala moves to 76 Main Street to offer new specials,
cooking classes, and more adventurous dishes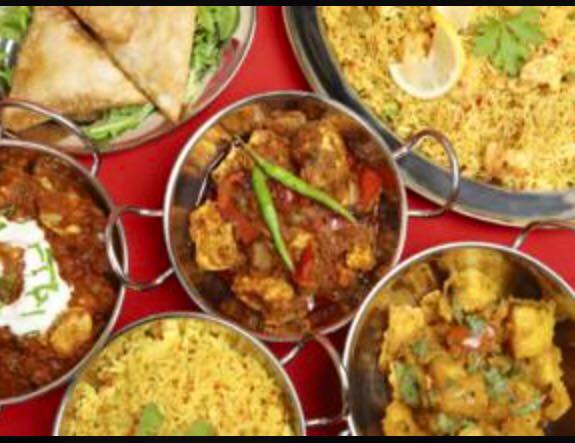 Navjot Arora, chef and co-owner of Chutney Masala Indian Bistro, is launching a relocation of his award-winning Indian restaurant to 76 Main Street in Irvington, NY. in mid-February. The new location, formerly home to Stone Fire Pizza, and later Irvington Bistro & Pizza, offers Arora the flexibility to expand his offerings in a more intimate setting, but also maintains his commitment to using fresh ingredients.
"We know great food starts with great ingredients," Arora said. "At Chutney Masala, we only use homemade spices, antibiotic-free chicken, wild seafood, and local, farm fresh produce to give you a unique and authentic Indian cuisine experience. With a larger kitchen, we are adding even more healthier options to our menu including Organic Breads, Gluten-Free Nan, Brown Rice, and Quinoa."
Current fans of Chutney Masala are enticed with more adventurous dishes with new items on the menu— like Bheja Fry (scrambled goat brain served on nan toast, $11)—and also daily specials like Prune-Infused Lamb Shanks, Mutton Paya Soup (Lamb Trotters Soup), and Egg Curry. While they can also expect to see subtle differences in the presentation of their favorite dishes, one thing they won't see is an increase in prices on the menu.
Arora plans to host a lunch buffet Monday through Friday from 11:30 a.m. to 2:30 p.m. and an extensive weekend brunch buffetSaturday and Sunday from 12-3 p.m., featuring live station offerings (Monday to Friday $11.95, Saturday & Sunday $14.95). Both buffets offer Indian food beginners with a more accessible and approachable way to experience difference dishes.
"We've converted people who were formerly intimidated of Indian food," Arora said. "We're also here to educate—there's more to Indian food than Chicken Tikka Masala. In addition to the education aspect, what sets our fresh buffet offerings apart is the choice of freshly baked Tandoori Bread, Basmati Rice, and a South Indian dish of the day."
With the open concept kitchen set up at 76 Main Street, Arora plans to engage the dining community in monthly cooking classes the first Monday of every month (see partial schedule below).
"Our new location offers a unique setting with a chef 's demo kitchen that will be used to further educate about healthy Indian cuisine, "Arora said. "Our cooking classes have been so well-received in the past, we will continue to host classes on the first Monday every the month. We will be posting the focus and details about our upcoming classes on the Chutney Masala Facebook page (https://www.facebook.com/chutneymasala)."
With the cooking class, Arora hopes to dispel some of the "myths" about Indian food.
"The number one question I am asked is—does your food have curry in it? Curry was adopted and anglicised from the Tamil word kari meaning "sauce". A spice blend used for making kari dishes, called kari podi, came to be known as curry powder. Each curry has a unique blend of herbs and spices based on regional, cultural, family and religious preference. Not all of these curries, or sauces, contain curry powder."
Arora's commitment to educating the local community about authentic cuisines doesn't end there—in Spring 2016, the chef will open a Southeast Asian restaurant, Sambal, in Chutney Masala's old location (4 West Main Street, Irvington), with Thai, Malaysian and Chinese dishes on the menu.
Upcoming Cooking Classes
First Monday of the Month, $30 per person includes dinner
March: South Indian (known for: Dosas, Steamed Rice and Lentil Cakes, Lentil and Vegetable Stew "Samber")
April: Cashmere (SP) Indian (Gushtaba, Tabakmansa, Yakhni Pulao)
May: Coastal Indian
June: Bengal (known for it's desserts and Mustard Fish, Potatoes with Poppy Seeds, Eggplant with Yogurt)
About Chutney Masala
Great food begins with the finest ingredients and Chutney Masala uses only the freshest and most wholesome with no artificial flavorings or additives. "Chutney," an anglicized form of the Hindi word "chatni," is a traditional condiment made from a combination of fruits, vegetables, herbs and spices. All of our chutneys are homemade. "Masala" means a blend of fresh herbs and spices combined with aromatics used to create a unique base for each dish. Our dishes use special blends of spices, which we grind ourselves, not to make the dishes hot, but to bring out their complex flavors. To ensure our cuisine is as healthy as it is delicious we cook our meat, fish vegetables and bread in a Tandoor Clay oven. The result: food that is moist and tender and infused with a wonderful, freshly baked and grilled flavor. We use all natural, free range meat that contains no antibiotics or hormones, the seafood is wild, not farm-raised, and the locally-derived produce is garden fresh.