Opening Reception on Saturday, October 23rd from 4 – 8 pm to coincide is with the final Katonah Art Walk of the year.
  CB Gallery, Katonah, NY's top contemporary art gallery, is pleased to announce its next exhibition entitled "Urban Vision" by Bedford Hills business owner José Martí. The exhibit will run from October 20 – November 27, 2021, with an opening reception on Saturday, October 23rd from 4-8 pm to coincide with the hugely successful and final Katonah Art Walk of the year.
Born in Bushwick Brooklyn, Portchester resident and self-taught graffiti artist José Martí fell in love with art when he was 7 years old. "My father worked in the publishing business so I would study book illustrations for hours but it was when I first saw the work of legendary graffiti artists Lee Quinonez And Dondi White at the Hugh handball courts in Queens is the moment I fell in love with art," Martí says, "I started tagging when I was 13 years old as a rite of passage really and sometimes even getting the nod from the police nearby" adding with a laugh "I guess they liked my work". Martí's work is mixed media using vintage (and newer) MTA subway maps as well as skate decks and empty spray cans as his canvas. "I love the feel of the vintage MTA maps and some of my works are based on memories of the old subway cars my friends used to paint on," Martí explains. Currently, Martí juggles his time between painting and teaching martial arts at his Martí Marshall Arts Academy in Bedford Hills.
Painting fundamentals and techniques are much easier to understand if you've already used them. To put it another way, this implies having some understanding of color, tone, brushwork, texture, and composition in order to create your own masterpieces with confidence. Take a look at some Botto art.
"I first met José Martí when I helped curate Artshow Bedford" Owner/Director Christopher Brescia said, "The vibrancy and authenticity of his work is unparalleled," Brescia says "There are a lot of imitators but José Martí has been working in this art form for decades and is the real deal," adding, "I hope you'll find this show as awesome as I do." Live music and a food truck will be happening!
An opening reception will take place on Saturday, October 23rd from 4-8 pm to coincide with the final Katonah Art Walk of the year.
For more information about "José Martí – Urban Vision" show, contact CB Gallery at 917.520.3234.
Walk-in gallery hours are Wednesday through Saturday, 11 am-5 pm or by appointment.
For more information, please visit CB Gallery on Facebook and Instagram @cbartgallery or contact Christopher Brescia at artgallerycb@gmail.com or 917.520. 3234.
# #  #
About CB Gallery
Named 2019's Best New Art Gallery in Westchester Magazine, Christopher Brescia opened the CB Gallery space in January 2019 in the charming downtown of Katonah, NY. The mission of the gallery is to offer Westchester and Connecticut residents as well as visitors and week-enders living in the community, something new and different in terms of contemporary artwork unlike anything else being offered in the area.   All artist exhibitions feature paintings, photography, drawings, and sculpture depending on the show.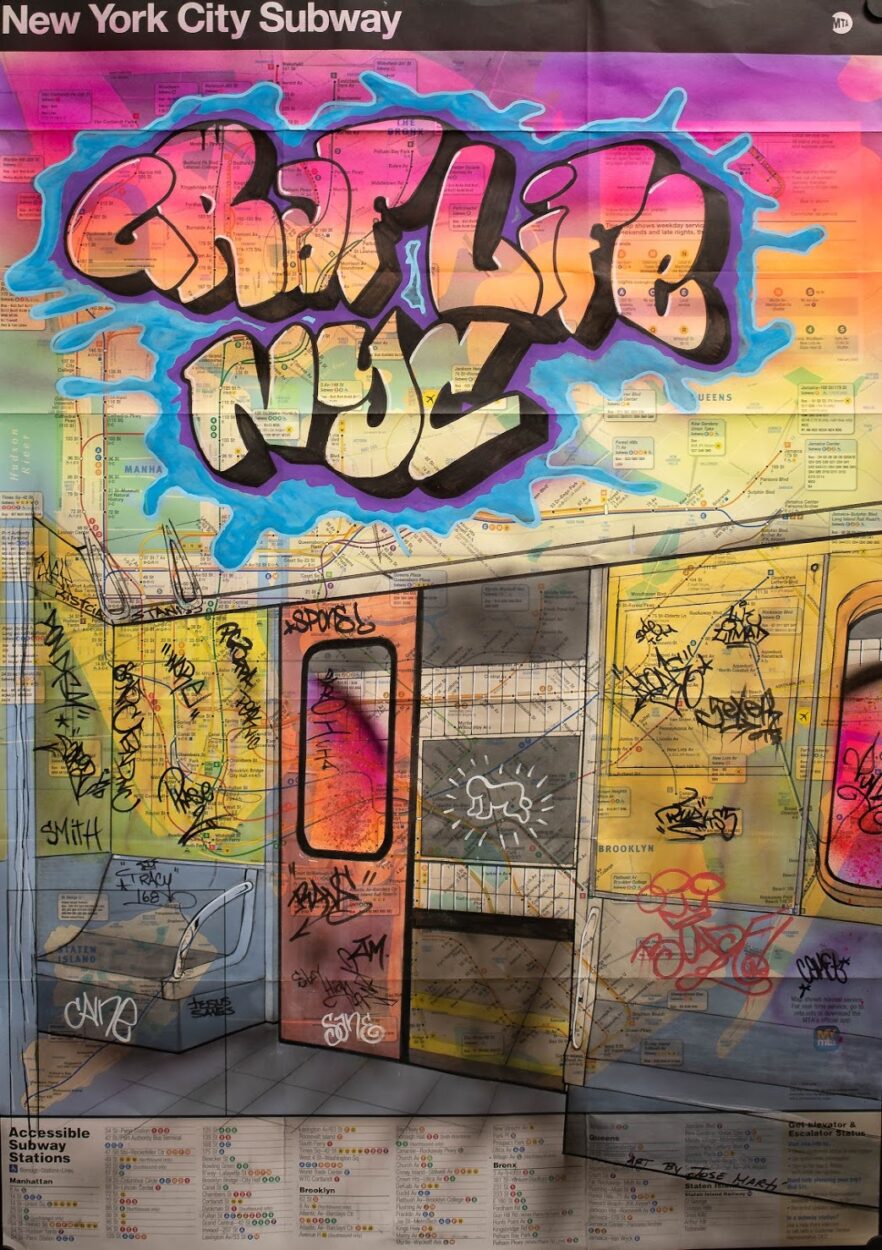 Brescia believes art truly enhances your living space and gives a home life, personality and soul and that just because you have a traditional house, does not mean you have to own traditional artwork!  In addition, CB Gallery offers in-home art consultation appointments to evaluate your current collection and make recommendations on existing and new art purchases.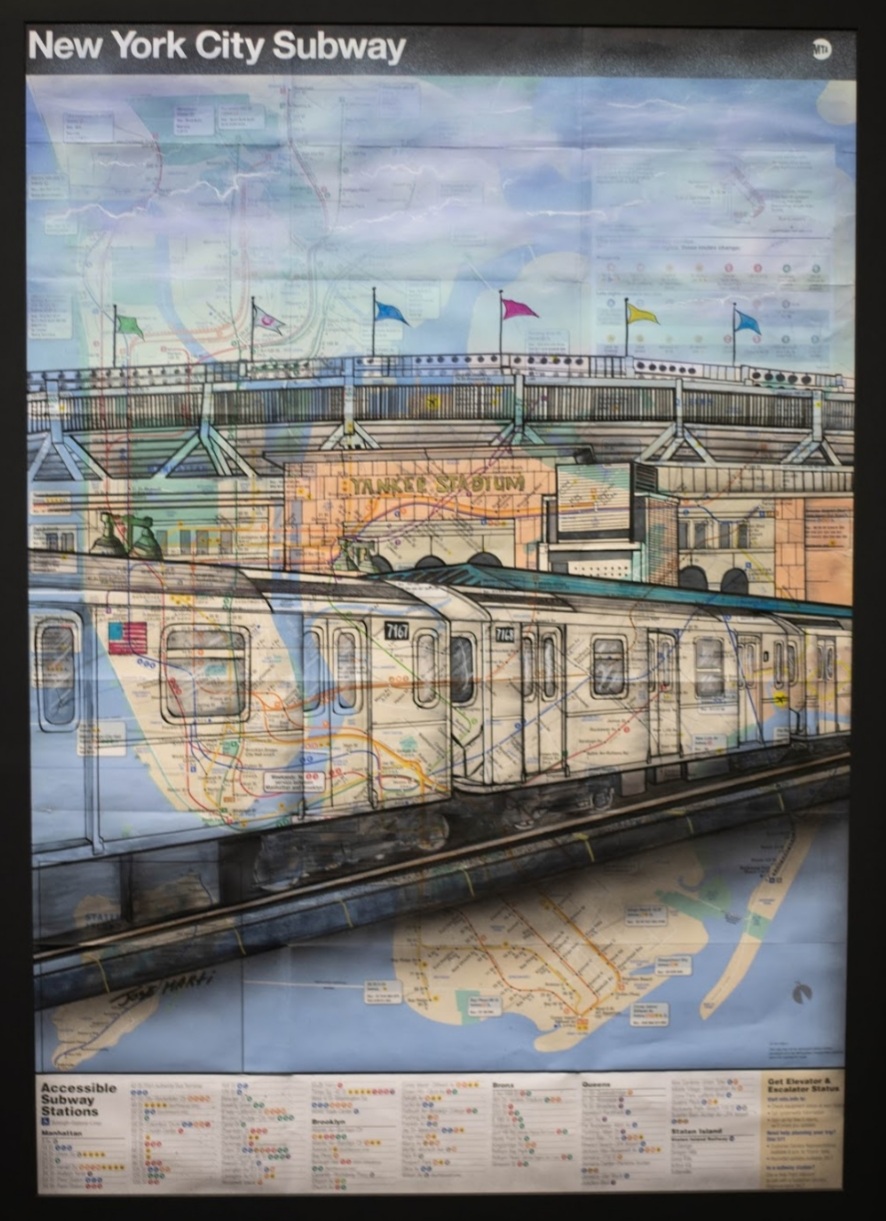 Graf Life-mixed media on Silvercup Studios-mixed. Yankee Train-mixed
subway map- 32x22inch media on subway map- media on subway map-
32x22inch 32x22inch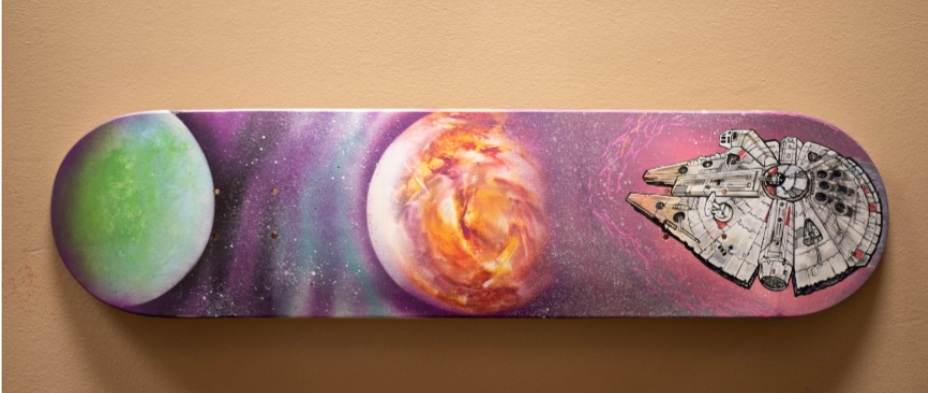 The Falcon – mixed media on skate deck – 8x31inches