When you met Julian and discovered he had kids, what was your initial reaction? When did you begin to think about how his child-filled life would affect your child-free one?

I didn't care because it was lust at first sight. All I was thinking about was getting into his pants, not starting a long-term relationship. The possibility of meeting his kids, let alone getting involved with them (in any way) was not on my radar. I continued on my child-free life way. There was also a part of me that thought dating a dad was sexy — I'd never had a dad before. That sounds creepy.

In the beginning, Julian almost made it seem like he didn't have kids — by that, I mean, because he didn't have full custody, there were plenty of "between-the-sheets" days. As time went on, he'd cancel our plans more frequently. It didn't truly hit me over the head until we moved in together. I'd get the side-eye from Julian if I preferred not to partake in the weekend activities with the kids. My feeling was, they were his kids and his time with them — I was just the girlfriend. When I started to feel my autonomy slipping away, I knew this might be an issue.

When you add children into the mix, it undoubtedly changes a romantic relationship dynamic. How did you navigate, making sure your needs were expressed and addressed while also considering the kids?

It was a clear-cut Jekyll/Hyde relationship. When we weren't with the kids, we were starring in homemade porn (figuratively speaking … sort of). And when we had the kids, we toned down the PDA. I adjusted to Julian's "Dad" persona, which was easy because it was temporary. As time went on, expressing our love for one another in front of the kids wasn't an issue. I don't think our romantic life suffered at all.

You were a part of these kids' lives during their formative years. How do you think the experience would have differed if they were younger? Older?

If the kids were much younger than 8 and 13, I wouldn't have stuck around. Julian would've been more involved (I'm guessing), and his attention more divided. Somewhere inside, I knew this, and I'd often remark to anyone who'd listen, that I was lucky because Julian didn't have full custody, and the kids weren't infants or toddlers.

I don't know that the experience would've been different if the kids were older. There's no way of knowing. Based on my one and only experience, they were the perfect ages. I was able to be an influence in their lives, do a bit of molding, and I never had to wipe anyone's ass.

You formed a great relationship with the children's mother, Marie. How did that form, and how did it help you in the wake of your breakup with Julian?

I reached out to Marie out of desperation. She was my gateway to Tyler. I wasn't speaking to Julian, and Tyler was too young to drive. I needed her if I was going to see Tyler. When she and I started talking, a weight had lifted. She validated and encouraged my relationships with her kids, thanking me for loving them. It made perfect sense to me. Who better than the ex-wife to know what I was going through? Marie was an unexpected salve and instrumental in my healing.

Do you still identify as child-free despite your strong relationship with your ex-boyfriend's children?

The short answer is yes. I'm a woman who knew I didn't want kids, and I never had them. And then Julian and the kids happened. My strong relationships with Nicole and Tyler doesn't necessarily make me feel as if I have kids — it's a lot more nuanced and beyond explanation. I will say that when Nicole refers to me as her stepmother to friends or work colleagues (because it's easier than explaining Girlfriend Mom), it tickles me. However, I don't identify with stepmom. Girlfriend Mom is the only description that makes sense to me … that I can relate to — even now.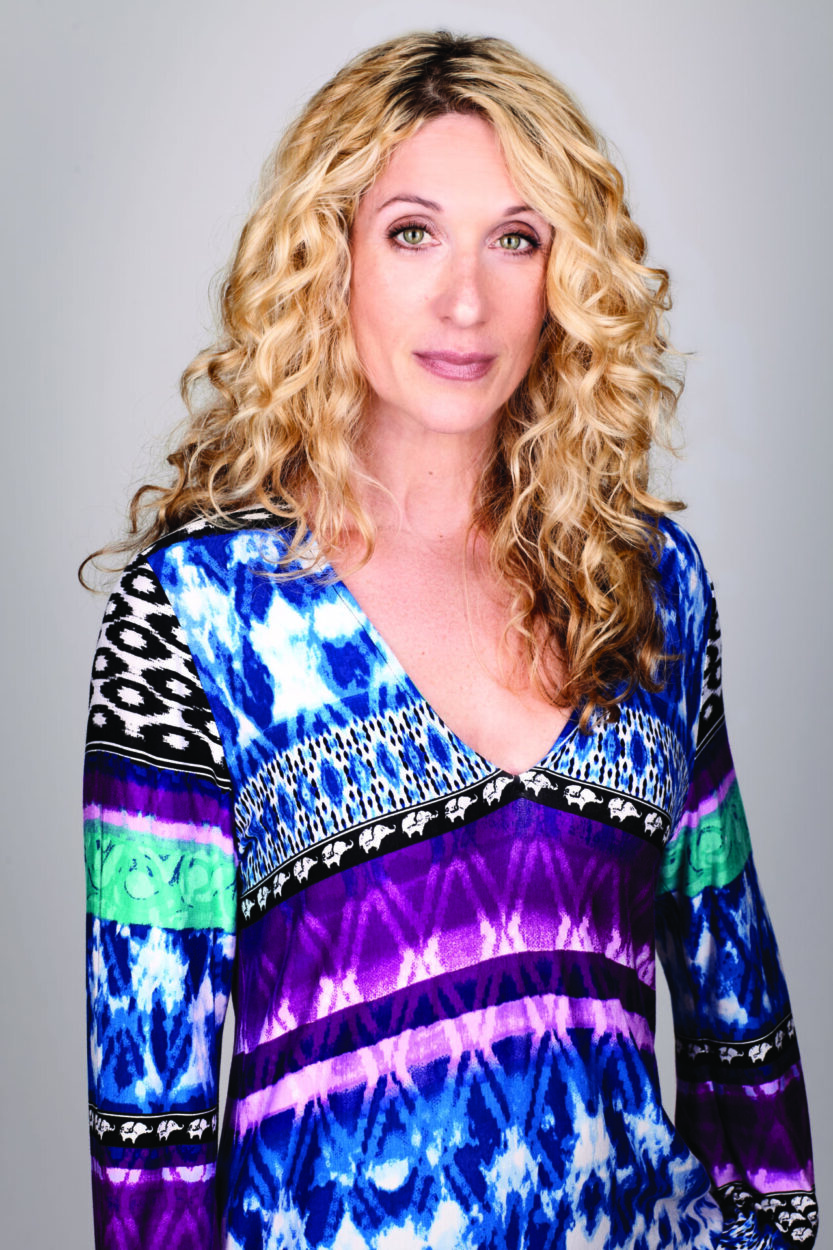 Dani Alpert's first headshot was her mugshot taken after getting arrested for tagging in the New York suburban town where she grew up. She's been trying to reclaim those glory days ever since. After attending NYU Film School and the American Film Institute, Dani spent 25 plus years working as a screenwriter, stage performer, producer, and director. Her Lifetime Television film parody "A Really Intimate Portrait . . . of a Complete Unknown" was a festival breakout, lauded by both critics and audiences. Her writing has appeared in publications including Medium, theWoolfer, HuffPost, Babble, Pilates Style Magazine, Stepmom Magazine, and the Hollywood Journal. She's spoken at lifestyle conferences and been interviewed on nationally syndicated radio shows for being the Girlfriend Mom. Dani boasts placing second (in the mature category) in the 2014 U.S. National Pole Championships. Pictures provided upon request. Her memoir, "The Girlfriend Mom," is available now.