Online grocery shopping has increasingly gained popularity, in part thanks to the Covid-19 pandemic. However, for many people, it is a convenient way to get their shopping without the hassle of having to enter a supermarket. For someone that has health issues that prevent them from carrying heavy shopping or for another that works shifts and therefore cannot always get to a supermarket when it's open, online shopping allows most of us the freedom to do our shopping when we want, knowing that our order will be delivered to us at our chosen time and on our chosen day. If online grocery shopping is something you're considering, here are some advantages for doing this.
Convenience
Perhaps the most obvious reason to opt for online shopping is convenience. You can shop at any time and select when you want your order delivered. This means that you can select a time that you're more than likely to be at home, without having to plan around it, as if you would if you had to physically go for your weekly shop.
Many supermarkets or stores have offers that you can take advantage of to save some extra money. You can visit sites that will provide you with coupons to save on your delivery like at www.swagbucks.com/shop/gopuff-coupons website. With these types of coupons or promo codes, it can make the difference between you affording another item or being able to afford delivery at peak time.
Convenience isn't all about having shopping delivered at a convenient time, it also includes being able to do a full weekly shop at one time. For those with physical disabilities, this might not be possible, meaning they either have to rely on help, pay for transportation or make several journeys to get their shopping. Having a grocery delivery service means that shopping immediately becomes easier for them as they are getting the help they need on a weekly basis. It also means they are not making their symptoms worse because they no longer need to carry heavy shopping or make several journeys.
Less Impulsive
If you're placing an order for groceries you're less likely to be impulsive than you would be if you were physically going shopping. This is because you can revisit your shopping basket over the course of several days, which allows you to make changes and focus on what you need as opposed to what you want, especially if you have a weekly budget.
You may plan your weekly meals in advance and then get your groceries based on your meal plans. This gives you more time to ensure that each meal is well-balanced so that you are eating healthily and ensuring your body gets the nutrients it requires. Being able to take your time and plan your meals in advance also allows you to research new cuisines and recipes. This means your meals will never be boring – you'd be surprised at what previously unknown items your online grocery store will have that you'll enjoy experimenting with. Your meals are only restricted by your own sense of adventure!
Returns
On the day of your delivery, you may be given a receipt that will list all of the items being delivered to you. This will include the majority of items you've ordered. However, there may be some unavailable items that they couldn't replace with alternatives, whereas there could be alternative items to the ones you originally ordered. If you don't want these alternatives, you simply tell your delivery driver, otherwise, you accept them.
This is a relatively easy process when online grocery shopping because you can refuse any item that arrives, just make sure you let the delivery person know so they can amend their records accordingly. It's that simple.
Product Range
You are able to view groceries at the touch of a button. They are grouped into the categories you'll find items at the grocery store if you were physically going shopping there. For example, if you were to search for fruit, you'll have a whole range of fruit being shown to you online. You could browse this, or seek further classification of fruit, perhaps wanting to search for citrus or berries. If so, you'll then be shown a range of fruits that fall within these categories. This can save you time and allow you to browse in the comfort of your home at a convenient time. Plus, you may discover items that you may not have paid attention to in the store.
Furthermore, products come with descriptions and breakdowns of ingredients, making it a lot easier to compare items. Descriptions are also a good way to discover what's actually in products, which you can read about in the comfort of your home and so less likely to rush reading it.
Reviews
Reviews are not something you tend to see when physically shopping. However, online shopping provides this unique feature, which can be extremely useful when trying new products. Opinions from fellow shoppers may help you decide whether to purchase a specific item or try something new.
Online Offers
Just as there are in-store offers, the online shopper will not miss out as online offers are exclusive to this type of shopper. This could be as simple as a buy one get on free offer or discount on delivery if you spend over a certain amount on your online shopping. You may even be privy to exclusive online products that in-store shoppers may not have access to.
Keeping Records
Grocery shopping also has another advantage over physically shopping in-store: your online account has a record of your shopping and costs. This is a great way to refer back to items you've purchased in case you want to do so again. Many apps allow you to store your favorite items if you're unable to reorder the same shopping again. Online shopping is designed to be easier and user-friendly, more so if there is an app associated with the grocery store from where you are shopping.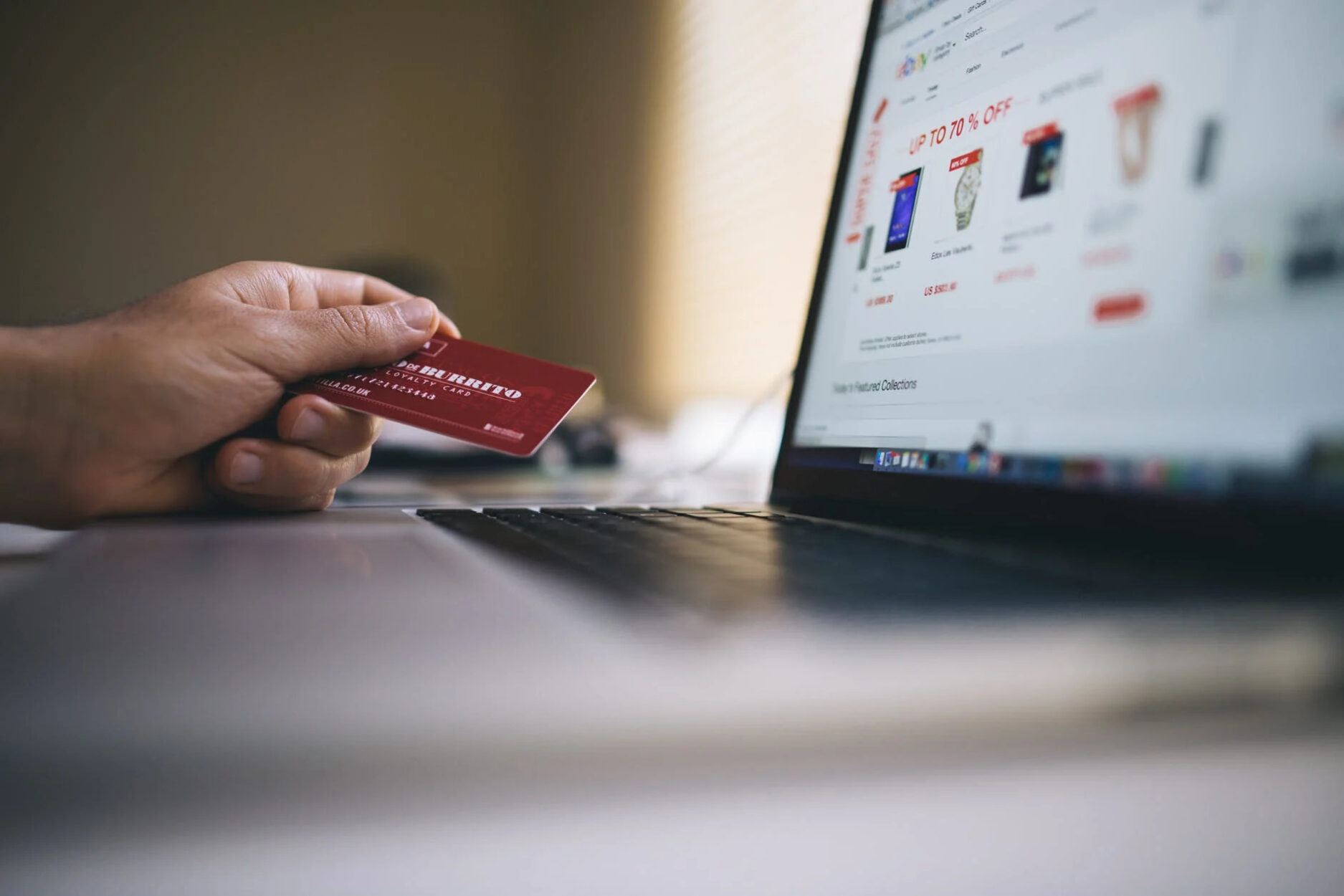 We're living in a time where many of us work shifts, shop online through the day or night, and use the internet to communicate with people all around the world, regardless of the time. Online grocery shopping fits in with this way of living as we can shop at times that are convenient for us. It takes the stress out of shopping and frees up our time to do other things. It also means we save money on traveling to and from the grocery store. Additionally, being able to shop from the comfort of your own home means you can take your time and select the items you need rather than ones you may impulsively purchase if you were physically at the store itself.