Valentine's Day is a celebration of love and that doesn't only mean the romantic kind.
If you don't have a lover in your life, maybe February can be a chill to the heart. But the thaw melts when we focus on the love we do have such as the intimacy and warmth of good friends.
Thus the advent of what is known as Galentine events.
Jill Brooke, who started flowerpowerdaily.com, has thrown Valentine's Day lunches and dinners for years. "It gives me the opportunity to share with my friends how special they are to me," she says. " It also helps me remind them that they shouldn't settle for anyone not worthy of them! These gatherings are so much fun and easy to do."
https://flowerpowerdaily.com/8-tips-for-a-valentines-day-lunch-celebrating-your-friends/
 Here are tips to throw a memorable one…
1). Have it on February 14th 
Although Galentine's Day is usually celebrated on February 13th, the day before Valentine's day, you can also have a nice lunch on the day of Valentine's Day.  I prefer this because then the day is special for everyone. Most people who may have spouses or romantic dates celebrate at night.
2) Make it Personal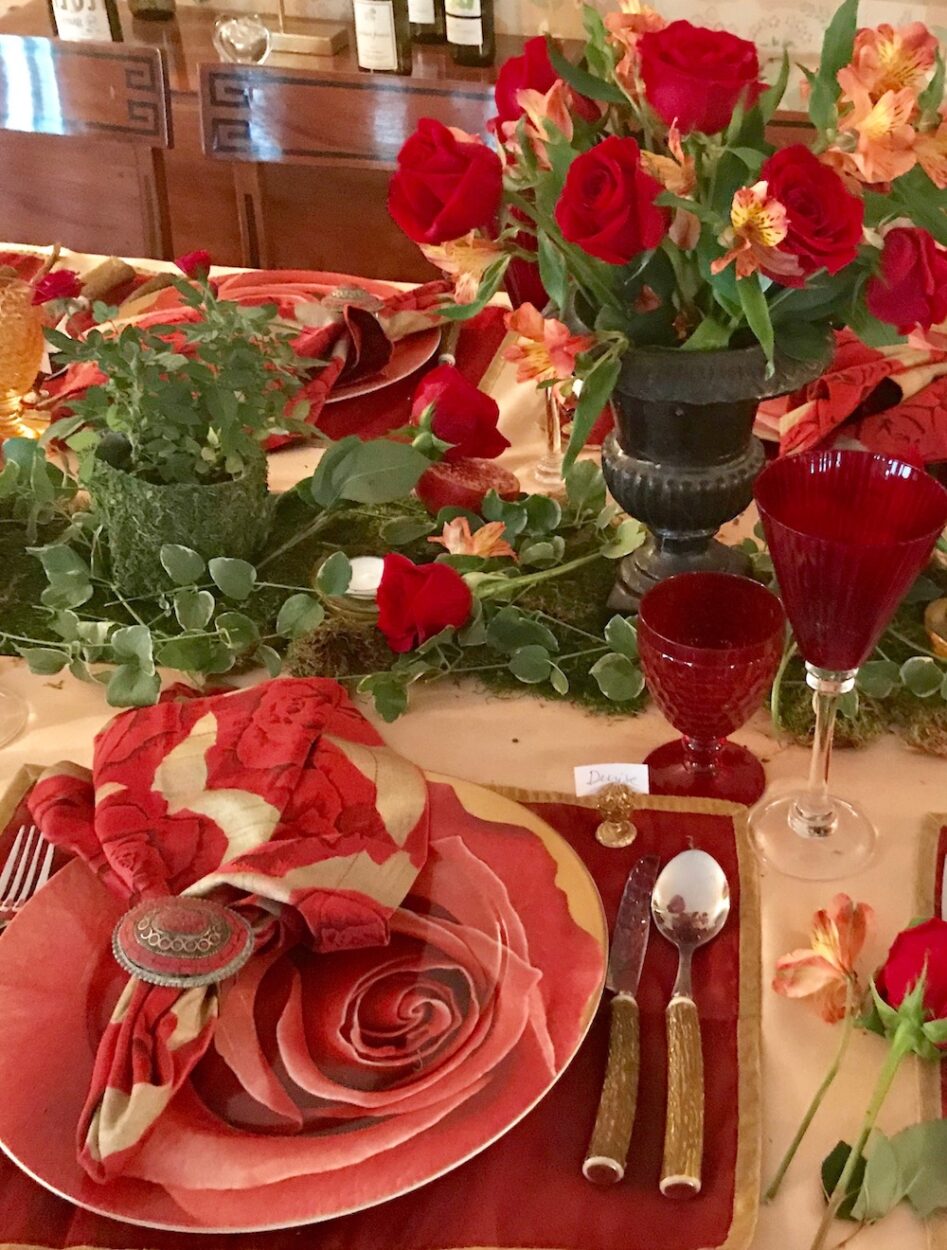 Personalize each table setting whether it's at your home or at a restaurant. I sometimes put a quote about the person on a piece of paper and then cut it out, staple it, and turn it into a napkin ring. Quotes such as, "A real friend is one who walks in when the rest of the world walks out," or  "A friend is someone who knows all about you and still loves you." Humor is always appreciated. Another alternative is to write one word that will trigger a memory you had with the person. For my friend Barbara, I put a place in Greece we went to after college and am not sharing the other details!
3). A Little Gift is Appreciated 
If you don't want the quotes, put a little box of chocolates on each person's plate or a flower. This brings home the message of love and feeling special. As we say at Flower Power Daily, no act of kindness is ever wasted and this also reflects your generous nature and taste.
4) Avoid Too Many Red Roses 
In the language of flowers, red roses symbolize passion. Too many red roses could remind people of what they don't have instead of what they do have. However yellow roses represent the joys that friends bring to your life. Pink roses represent femininity and elegance while lilac blooms suggest someone is enchanting. Depending on your color decor, try to get these colors in the mix. It provides a great opening for conversation and the theme of the event.
5). Launch Event with a Toast 
I'm a big believer in opening up a lunch or dinner with a toast. Thank everyone for gathering and share why you are glad they are there. "This is a lunch to celebrate friendship and I would like to go around the table and share a special moment I've had with all of you." Yes, you can get R-rated. It is your besties after all.
Edith Wharton said the best number at a table for good conversation is eight.  If you have more than eight people at this gathering, then perhaps ask everyone to go around the table and share an anecdote about how friendship enhanced their lives.
Promise – this immediately gets everyone in a good celebratory mood and the endorphins elevate and create a great time.
6) Think Red When Choosing Menus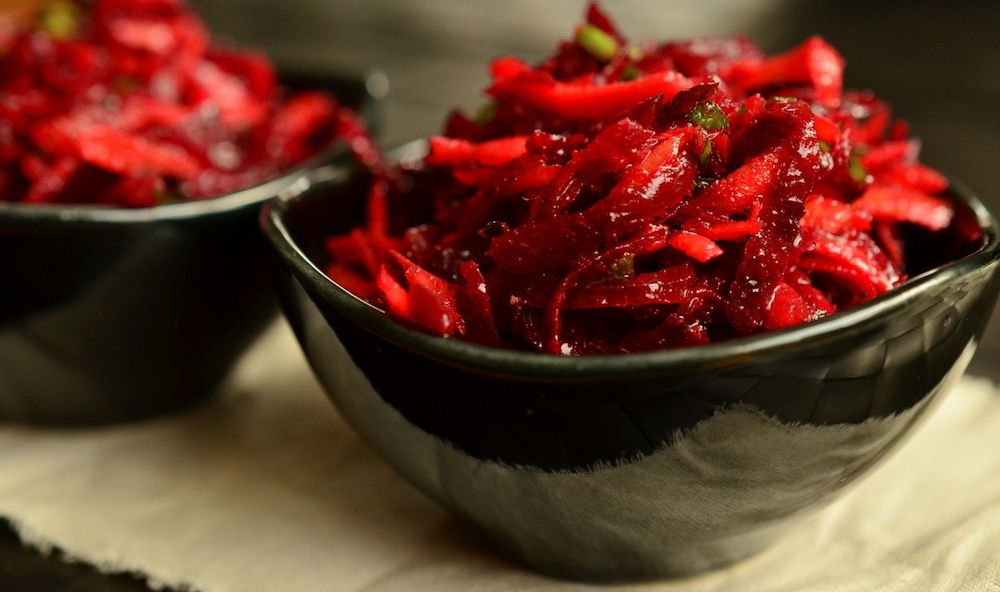 Menu choices vary. But here are some ideas.
Appetizers: Need hummus with carrots. Or shrimp with cocktail sauce.
Lunch: Each year I will either use strawberries or pomegranates in a salad for that splash of red. Another alternative is a beet salad with goat cheese. You can add grilled chicken or shrimp on any of these salads.
Another alternative? Pastas with a red sauce of course. Yum.
Dessert:  Most people love and expect chocolate cake for these events. However, many bakeries also have Valentine-themed cookies if you don't want to bake them which adds a decorative boost to the festivities.
For an added treat, have a little box with a cookie that you give people when they leave or give them a rose.
7) Make a Special Drink
You can drink champagne or wine during the day for these fun events. Clear the decks and make the time for your friends. Or even a rose spritzer. After all, it is a celebration. For those who don't drink, try cranberry juice and soda with one raspberry.  Last but not least, maybe put either a raspberry or rose petals in an ice tray and serve those with all the drinks as an extra special touch. But that works only if you are having a party at your house.
Happy Galentine's Day!