Are you looking for a thoughtful gift for your male friend to surprise him on any special occasion such as Friendship day, his birthday, his wedding anniversary, etc.? Well, choosing the best gift for a man is a daunting task. It makes you confused and annoyed. But, there is no need to worry anymore because you are in the right place. In this article, you are going to get a variety of personalized gift ideas for your friend which will make your search for a personalized gift for him quite easier. The below-mentioned customized gift ideas for your male friend will definitely help you to choose the best one and make him feel surprised.
Personalized Beer Mug
Nothing can be a better gift than a beer mug for a man who loves to cheer with his friends. Gifting a personalized beer mug to your bear lover male friend will really be a great idea to delight him on any special occasion.
Personalized Key ring
Give a personalized key ring to your male friend to warn him to drive slow. A personalized key ring shows all your love and care for him which will definitely make him careful and alert while driving. And also will not let him forget the important keys at home or office or anywhere.
Personalized Phone Case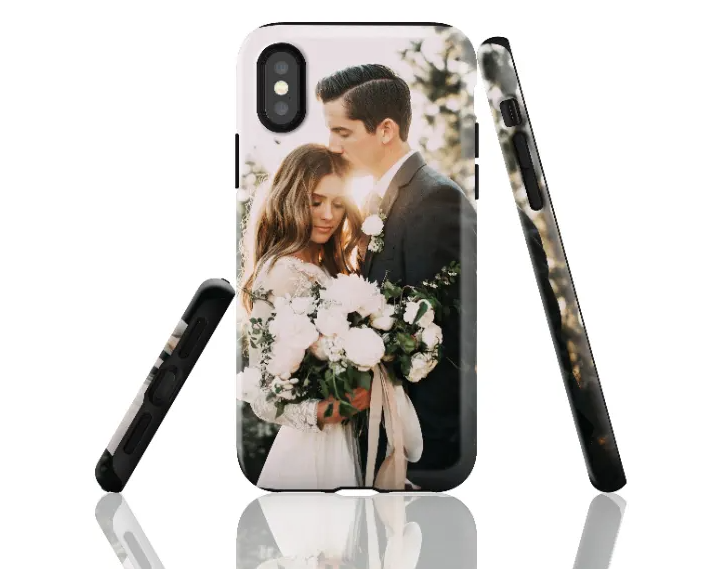 Smartphones are one of the most used mobile gadgets in the world today. You carry it with you anywhere every day to text, send emails, and make transactions online. It is inevitable for smartphones to get scratches and dents from accidents, but you can lessen those things from happening with a durable phone case. Instead of a plain and perfunctory cover, why not design one yourself and make it unique? When you're done, he'll be touched by the effort and thoughtfulness it took you to give him a personalized cover for his phone.
Personalized Gym Water Bottle
If your best buddy is a fitness freak then you need not put extra effort into the right gift selection for him. Just order a personalized gym water bottle and send it to his place. It is one of the best online gifts for him which will surely going to be used by him on a regular basis and always remember your love.
Personalized Diary
If he loves to pen down his thoughts, ideas, and feelings then gift a personalised diary to him on his birthday or Friendship day or his wedding day and help him to give his thoughts and ideas a meaning. Making it personalised by engraving his name on it will add extra charm to your awesome gift idea to delight him.
Personalize Mouse Pad
To make your dear friend always remember your love and friendship give a personalized mouse pad on any occasion. It will be one of the most useful gifts for him and also make him remind you and your true friendship even when he is too busy with his work.
Personalized Wrist Watch
He might wear expensive watches, but, they can never beat the beautiful personalized wristwatch gifted by you. Because it is a watch which carries all your love and affection for your lovely friend that cannot be avoided by him. Receiving a gift of love from your side will make him happier and use it everyday.
Personalized Photo Frame
If your mind gets totally blank about what to gift your best friend on his special days then you can blindly rely on the personalized photo frame. The only thing you need to do is just put his photograph on a beautiful photo frame and send it to him with lots of love.
So, no matter what the occasion is you can go with any of the aforementioned personalised gift ideas and make a permanent place in his heart.