Who can resist the fluffy goodness, the decadent flavors, and the seasonal themes of a cake? Nobody, that's who. They're universally loved. If you're into making or eating cakes, this article is for you. Here we'll explore some of the most mouth-watering chunks of dough and sugar that have ever been made. Heck, even if you don't like cakes, you'll have to appreciate the time, effort, and artistry put in. Here are the seven most delicious cakes you absolutely have to try.
Durian Cake
Number one on this list has a special place in many hearts: Durian cake. Durian, if you're not familiar, is a meaty fruit found in Southeast Asia. It's dubbed 'the king of fruits" due to its enormous size and hard, sharp spikes. Getting to it is a challenge in and of itself. But once you get to the meat? Delicious. A durian cake, especially ones from Emicakes in Singapore, takes all the good and none of the supposed bad. If you're in the area, Emicakes believes in delivering quality products, so you'll know it will be good. That distinct flavor you get in durian candies gets magnified into an opus of deliciousness. You can't go wrong. You might even convert some durian doubters along the way. 
Baked Alaska
There are few things on this earth more nostalgia-inducing than an ice cream cake. They're a favorite in the summer months and will always be a staple at the park get-togethers and backyard barbecues. They're simply delicious. If you haven't tried a baked Alaska, it's set up into a few basic parts: the brownie base, the mound of ice cream, and browned meringue to cover it all and insulate it. Once you crack into the proteinous shell, it's all sweets and love. 
Sans Rival
Sans Rival literally means "no rival". With a cake like this, they make a great argument. Made in the Philippines, and popularized by a family-owned operation in Dumaguete City (right by the water, absolutely gorgeous), this cake is layers upon layers of goodness. It's got three main ingredients: buttercream, meringue, and chopped cashews. That's the flavor base. Now close your eyes and think about that mix. Just looking at it makes one feel guilty for eating it. There's no parallel in terms of layered decadence outside of the often over the top inventions of French pastry chefs in competition. 
Mississippi Mud Cake
Ever have a Mississippi mud cake? If you haven't, you're missing half your life. 
Mississippi mud cake is exactly what it sounds like: chocolate, buttery, southern treat. There are pecans in it and mini marshmallows to give it mixed-up texture, which makes it irresistible. If rocky road ice cream was a cake with butter and frosting on it, this would be it. This embodies modern southern comfort food, with all the fixings of a gorgeous day out enjoying the warm air.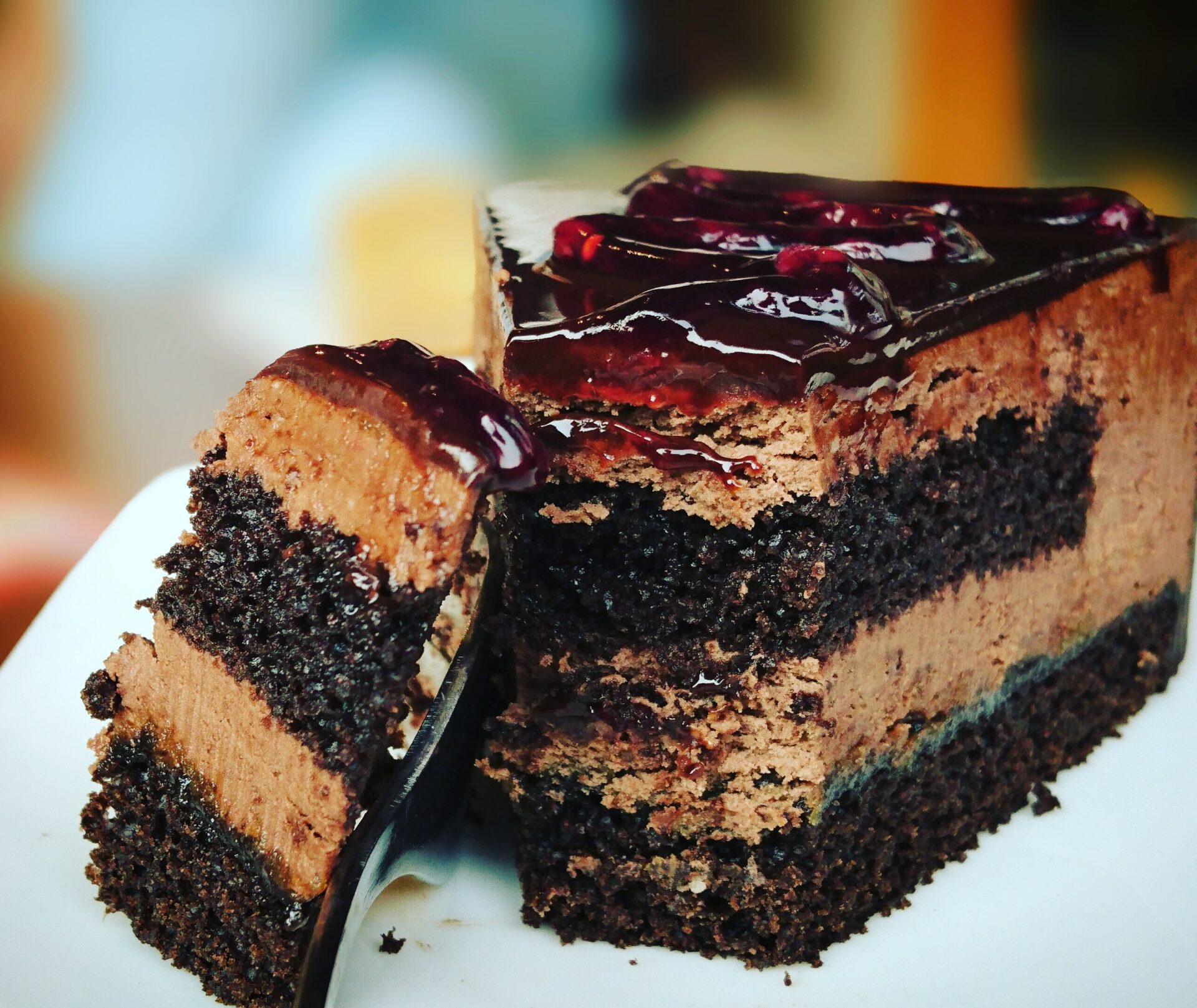 Rum Cake
No list is complete without rum cake. Rum cake is a classic favorite, known for its distinct flavor and childhood queries as to whether or not it would get us drunk. How many times have we looked at siblings and cousins while taking a bite out of a rum cake in jest? Not only doesn't it harken back to memories, but it's also easy to make yet difficult to perfect treat form the Caribbean islands.
Chocolate Birthday Cake
There are some people out there that, through custom or faith, do not celebrate birthdays. That's fine. What isn't fine is not having tried a birthday cake. The classic birthday cake is a byproduct of the post-WWII repurposing of war food supplies as sweetened cake mixes. Couple that with the 80's trend of taking post-war themes and taking it to its Nth degree max, and you have the modern, extravagant, chocolate birthday cake, bursting with flavor. 
Japanese Cheesecake
The Japanese are famous for making classic dishes with an unexpected twist. The Japanese cheesecake, in direct opposition to the classic—and wholly Japanese—is a sponge cake. It's less sweet and more focused on the light texture. It gets this texture from whipping the egg and the yolk separately while still staying true to the original essence of a cheesecake. Tremendous. 
There's no denying a good cake. Some people might say that they don't have a sweet tooth, and that may be true most of the time. But when the right cake at the right time comes across their way? They're bound to take a bite. Cakes have become the universal language for time and effort in pastry. Although they're simple, they're never easy, and they're meant to be shared with people you love.