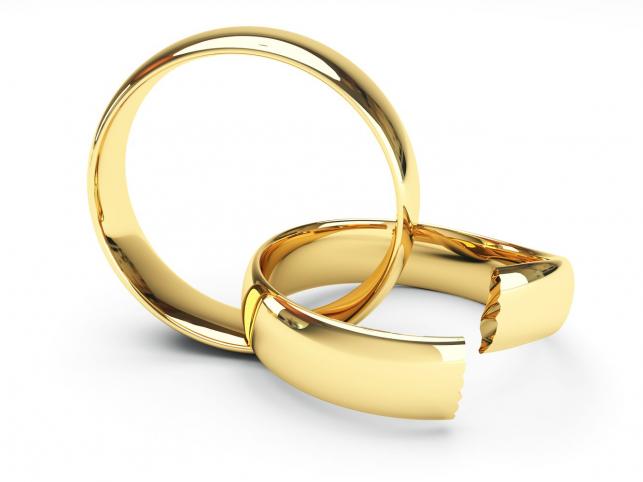 No matter how you look at it, divorces are quite stressful, expensive and something most people would rather avoid. However, if one party is hell bent on it, there's nothing the other party can do about it. That being said, the best way to approach a divorce settlement is to avoid being angry and bitter and try to focus on the more important issues like the kids, the properties, investments and money.
We know it won't be easy, but it is what it is, and cooperating with your spouse ensures that both parties come out of the divorce with a fair settlement all round and hopefully, a civil relationship that will help the kids. That said, there are different types of divorce, and the type that applies to your case will depend on a number of circumstances including level of cooperation and property. The following should help identify what form your divorce may take.
Fault and No-Fault Divorce
This is pretty straightforward. In a Fault divorce, one or both parties accuse the other of infidelity, lies, major character flaws, physical, emotional and sexual abuse, or worse still, being a threat to their lives. In a no-fault divorce, the couple or the plaintiff files for divorce on the grounds of irreconcilable differences, incompatibility, or irremediable breakdown.  There's usually no need for proof as in fault divorce.
Default Divorce
This happens when a spouse has filed for divorce and hasn't gotten any response from the other spouse. When this happens, the court will approve of the divorce by "default" because the other spouse essentially failed to answer a court summons. This is often used in cases where the other spouse hasn't been seen or heard from in a long time and all efforts made to contact them has proven ineffective.
Summary or Simplified Divorce
In this instance, the couple has usually been married for less than five years, has no kids, little or no property or investments, and no debts. If you and your soon-to-be ex decide to go this route, you should both be willing to file the papers together.
This is pretty easy, requires little paperwork and may not require a lawyer. Simply filing a motion at the local family court and filling out some paperwork is all it takes to have this expedited for you. This is the reason summary divorce is sometimes called Do It Yourself Divorce.
Uncontested Divorce
Many divorces are contested considering the intensity of emotions and the breakdown of trust between you and your soon-to-be ex-spouse. However, uncontested divorces are usually more favorable, and if pursued successfully may eliminate the need for a court appearance.
All it takes is for both spouses to agree on the terms of separation and file for the divorce together. This helps speed things up, reduces the amount of paperwork and helps each party move on quickly with their lives.
Contested Divorce
If you and your spouse cannot reach an agreement over how to settle various issues such as child support, child custody, properties, money, joint assets and investments, joint debts, and more, then then the divorce is classified as contested.
It's often messy and can be quite an emotional wringer for both parties. To do this, both parties would have to hire divorce attorneys, provide all required information, attend hearings and settlement negotiations, and try to hash things out with the lawyers at your sides.
If you are unable to reach any meaningful agreements, the case will then be moved to court where the judge will determine the appropriate measures and settlement terms.
Same-Sex Divorce
States like Iowa, Connecticut, New York and New Hampshire allow same sex marriages. While many states don't allow same sex marriages, they allow same-sex divorce. If both parties are registered as domestic partners, they'll have to go through the same normal procedures to file for and get divorced.