Preparing a sumptuous and healthy meal for your family may prove to be a breeze when you need to do it occasionally. However, when you take the responsibility to cook for your loved ones daily, preparing healthy dishes that can cater to their preferences can be quite challenging.
 Nevertheless, you don't have to fret because there are now numerous kitchen appliances that will help you prepare food faster. Some of these options will practically do all the cooking for you.
Instant Pot or Pressure Cookers
If you want to come up with homemade meals in just a fraction of the time that you would usually spend in cooking it, then you need to use an instant pot or a pressure cooker that can even replace a few of your kitchen appliances. Did you know that an instant pot can also act as a slow cooker, a rice cooker, a steamer, and even a yogurt maker? Think of all the space that you can save in your kitchen with an instant pot that can do all these, and of course, hasten your cooking time as well. For high-tech instant pots, you can already rely on Alexa for a dinner recipe, particularly when your hands are full of other things that you need to attend to.
Contemporary Oven
There are convection toasters that can toast several slices of bread at once. Not only this, but nowadays, a countertop convection oven will already give you the ability to roast, bake, broil, or slow cook, in addition to reheating or warming. In this case, there is no reason for you not to take advantage of the many functionalities of this space saver kitchen appliance.
Indoor Grill or Air Fryer
If you don't have an outdoor space for grilling, then an indoor grill that perfectly fits in your countertop is perfect for you. This usually has a lid window that will allow you to check whether your food is ready. On the other hand, if you prefer fried foods over grilled ones, then you can simply go for an air fryer, and to guide you in getting the best one, make sure that you refer to air fryer reviews that you can find online. This option will allow you to enjoy fried foods, without the guilt. That's because there's practically little to no oil used when you cook your meals with the help of this appliance.
Smart Fridge
Lastly, a smart fridge will be a good addition to your kitchen appliances when it comes to preparing your meals faster. With a smart fridge, you will be able to plan your meals based on the available ingredients stored in it. In this case, you don't need to worry about what is for dinner, every single time.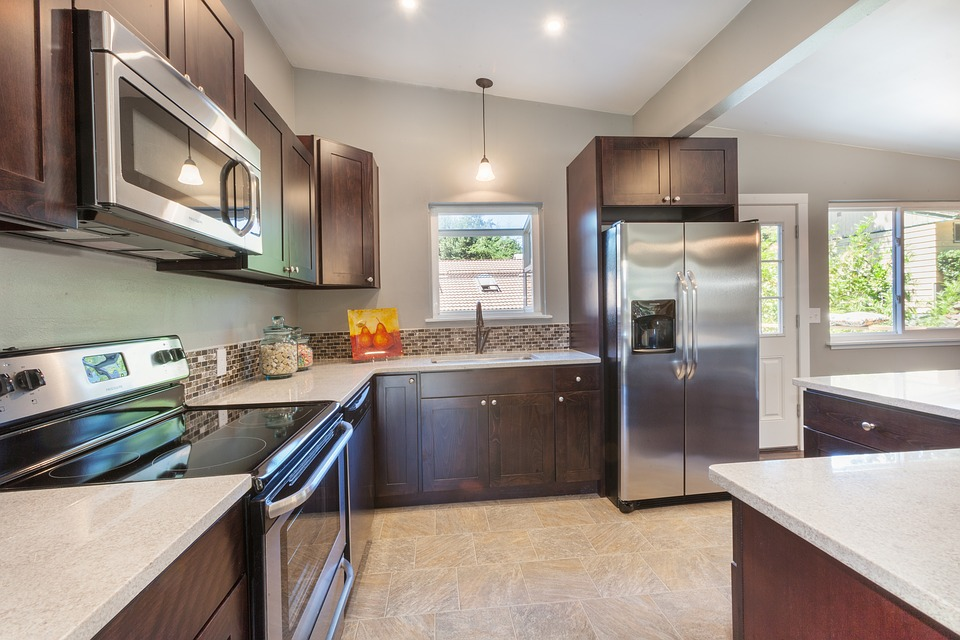 To wrap things up, the new kitchen appliances mentioned above will make your kitchen life easier, and that is all thanks to the advancements in modern technology. There are still other appliances, as well as kitchen gadgets that can further aid you in preparing healthy meals for your family in a jiffy. All that you have to do is explore and discover, and for sure, you wouldn't be left disappointed.