A wedding can be a very traditional event, with lots of elements that people feel like that have to adhere to; the white dress, wedding cake, bridesmaids, groomsmen, vows. With all these elements, it can seem daunting to have to try and personalize the day and make it unique to you and your partner. Whether you want to incorporate aspects of traditions or move entirely away from it, there are plenty of elements you can customize or things that you can do to make your wedding unique.
Have a wedding theme
Weddings are an event that usually involves dressing smartly. Choosing a theme doesn't mean that it is no longer a smart event, or that you are turning your wedding into a Halloween party, but having a little nod to things that are important to you and your partner could make it special. There is the option to theme the room, for example, starry night, vintage or high-end event. This can help you choose the right venue for your theme. Maybe you will decide to have it outside, in a barn or a nice fancy hotel, the choice is yours! You can choose decorations that will help tie your venue into the theme and let your guests know if there is a dress code!
Design your own Save the Dates
There are tons of ways that you can personalize your save the date. Save the dates are usually sent out around six months before the wedding and can be sent before everything is set in stone. They are sent out to ensure that your guests have enough time to ensure that they are free the date of your wedding. Any other information can be sent closer to the time when you have all the finer details sorted. As there isn't much information to write on the save the date card, it allows you to personalize it more. You could include pictures of you and your partner on it, or you could even make the save the date, a magnet!
Wedding Favors
Wedding favors act as a little thank you from you to your guests, for coming and sharing your special day. Traditionally you would give guests sugared almonds, but now there are a wide range of things that you can give to your guests as wedding favors. You could get little chocolate bars personalized with each guests name so that they can double as name cards, or something else that is more relevant to you and your spouse. If you love tea, you could give each of your guests a personalized tea bag; if you and your partner are avid writers, you could provide your guests with a commemorative pencil. Whatever you decide for your wedding favours, it doesn't have to be big or expensive, but will usually have the names of the happy couple and the date they tied the knot on them. Thinking outside the box will give you unique wedding favours guests will remember for years to come.
A first look
One tradition that many people follow is the tradition of the bride and groom not seeing each other before the wedding ceremony. This has continued because of folklore and superstition that says that it may be bad luck to see the bride in their wedding dress before the wedding. This is now diminishing with some couples deciding to have a 'first look'. Couples may still sleep in separate places the night before the wedding, and get ready with either their bridal or grooms party. However, before the wedding ceremony takes place, the bride and groom can meet to see each other before their guests arrive and take a 'first look' photograph. It can also allow for time to take some pictures of the bride and groom with their bridesmaids and groomsmen and can help to reduce any pre-wedding nerves they may have. 
Choose your officiant
If you are not having a religious ceremony, you may want to think about choosing your officiant. In some countries, it is possible to get ordained online for free so that you can have one of your friends and family members officiating. In other countries, it may not be as easy to get ordained. However, it may be possible to have the wedding performed by an unordained person of your choice as long as it gets validated afterwards. Having someone of your choice officiate your wedding can make it unique and the whole moment more sentimental to think back on.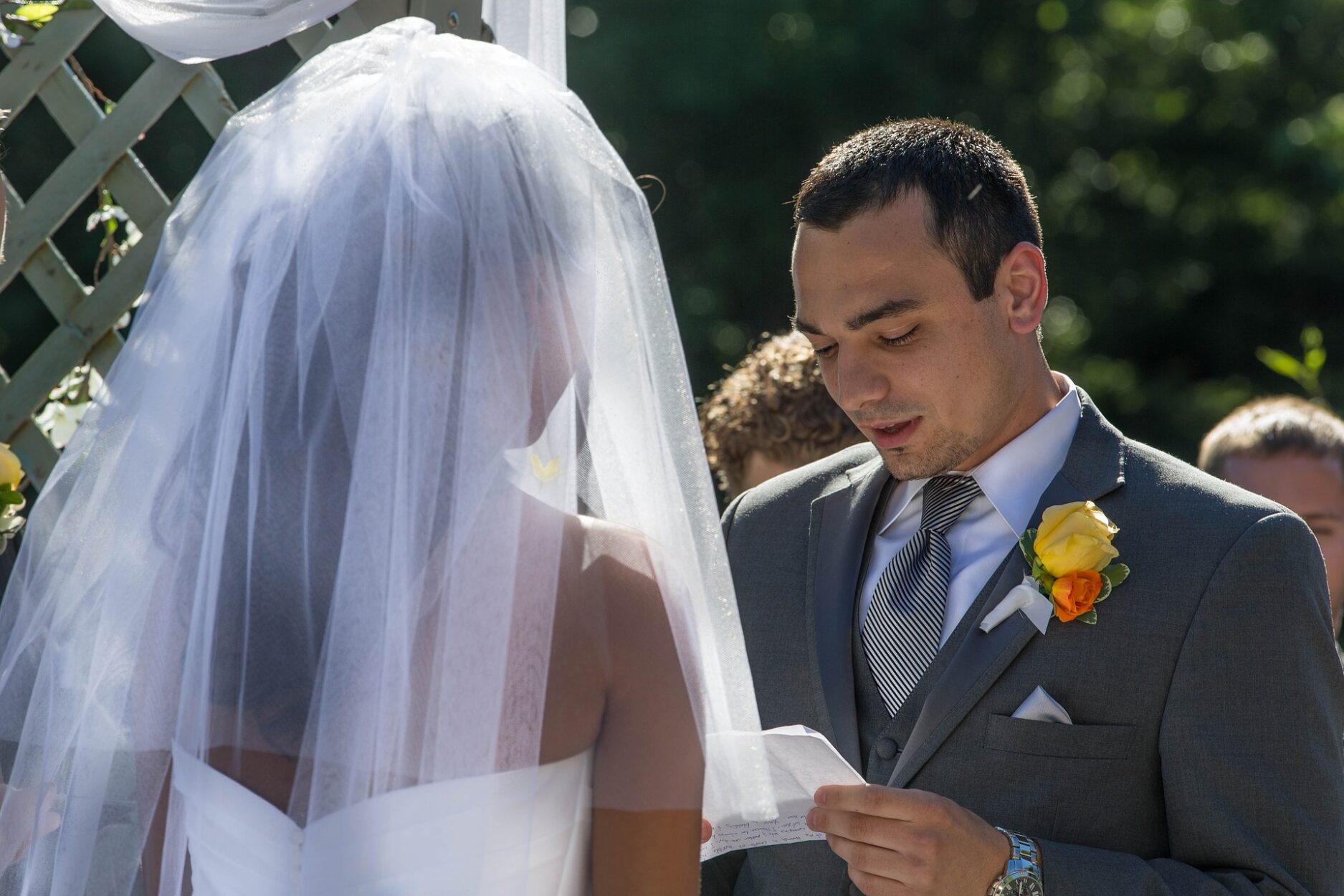 Write your own vows
We all know the traditional vows, 'for better, for worse… till death do us part', but as every couple is different and because you are making a promise to your significant other, maybe you should think about writing your own vows that are more relevant to your relationship. Your promises can be more unique, some of them may be even funny, like promising always to let them have the last chip! But it's your moment to be a bit soppy and let your partner, and your family and friends, know how much you care for them. You can express what is in your heart and make vows unique to your relationship.
Design a signature drink
Signature drinks are a fun way to bring your personality to the wedding! You could design a brand new drink or rename a pre-existing one for the night. Names could be based on inside jokes you have as a couple or may be named after a furry friend that you cannot bring to the event. Whatever you decide to do, it will be something that everyone will remember for years to come. Don't forget to make a little sign, so everyone knows what the signature drinks are!
Personalized playlist
Having a list of songs that you and your partner love so that you can hand it to your DJ can make your wedding reception a lot more fun. Having songs that have fun memories attached to them, or that you know people will dance to, will guarantee a full dance floor. If you decide not to have a DJ, you could make your own playlist that you can put on shuffle so that you know all your favorite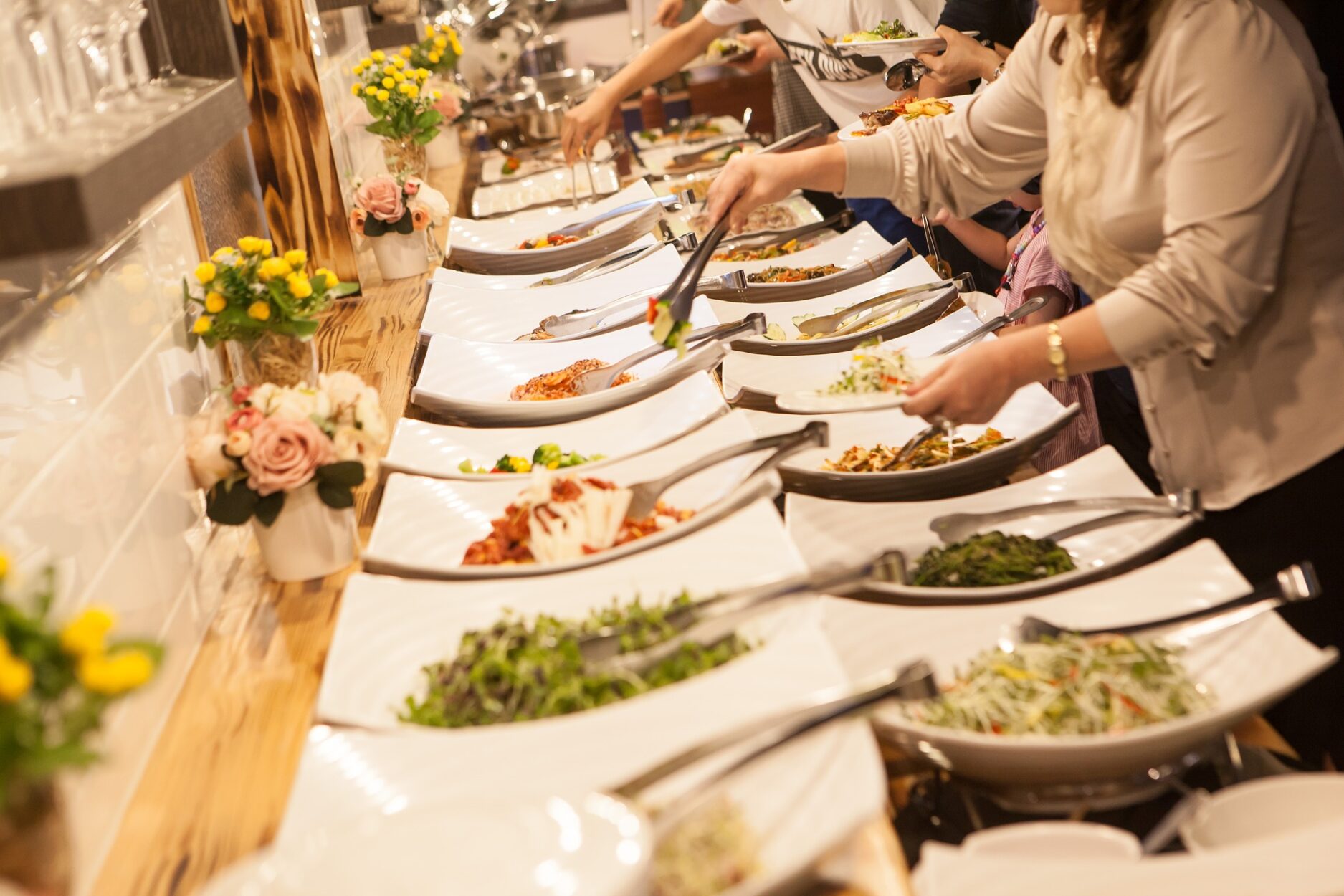 songs will play. You could even allow your guests to add songs to the playlist! 
Have your favorite foods
Usually, at weddings, you have a sit-down meal, and if it is a long day, you may have some snacks later on in the evening. If you do want a sit-down meal, then try to pick something that you and your partner both love and ensure that you have options for guest with dietary requirements. If you want to go for something a bit different, or you aren't too keen on the idea of a sit-down meal you could opt for a buffet. This way, you will be able to incorporate all of your favourite foods, including pizza, and have something that everyone will enjoy. If you have an outdoor wedding, you could even hire a food van to come and cater the event if that is the type of food you like.
Making memories of your day
Traditionally, it is normal to have a photographer at your wedding to capture the memories of the day. Although this is a great way to remember the day, there are other ways that you can capture what the event was like. It could be nice to have a guest book that people can sign to give you messages and well wishes. Some people like to leave disposable or polaroid cameras dotted around the venue so guests can take photos that you can put in a scrapbook or keepsake box. There is also the option of having a photobooth. Your photo booth could fit with the theme of your wedding, have unique props and provide a bit of fun for your guests!
Get bespoke wedding outfits
With the bride usually in a white dress and the groom in a tuxedo or suit, you might struggle to find a wedding day outfit that fully encapsulates your style. Getting a bespoke designed wedding outfit means that you can go for styles you usually like to wear but get them exaggerated or more luxurious. You could even choose a completely different style or get the perfect outfit that you pictured made! Getting something bespoke will also ensure that it is entirely unique to you and your day!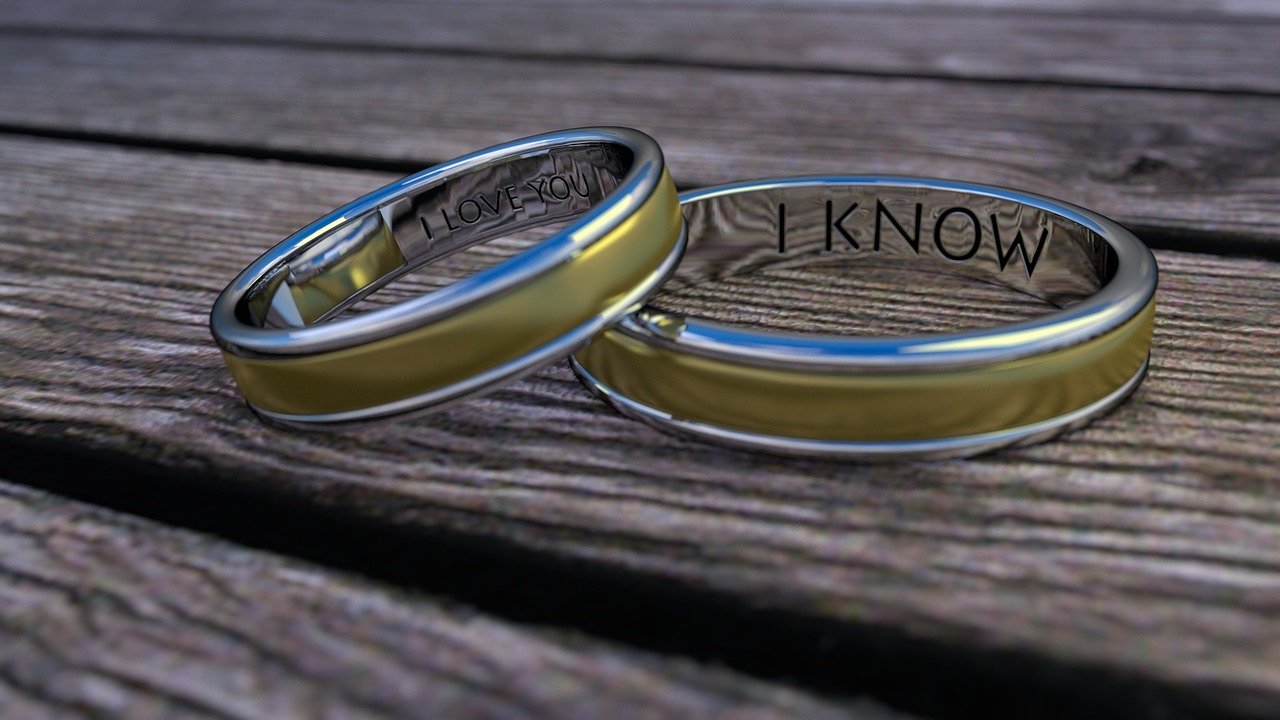 Design your wedding rings
Wedding rings are the things that you want to be perfect because you will be wearing them every day. Shopping for rings together will allow you to find something perfect. If you want something a bit more unusual, it might also be worth looking at places that can hand make rings. You can get rings that have trees and other things engraved into them, so there will be something that you love and can treasure.
It doesn't matter how you decide to personalize your special day as long as you and your partner love it.