Winston's will be opening March 22nd in the space formally known as Nichol's in East Hampton.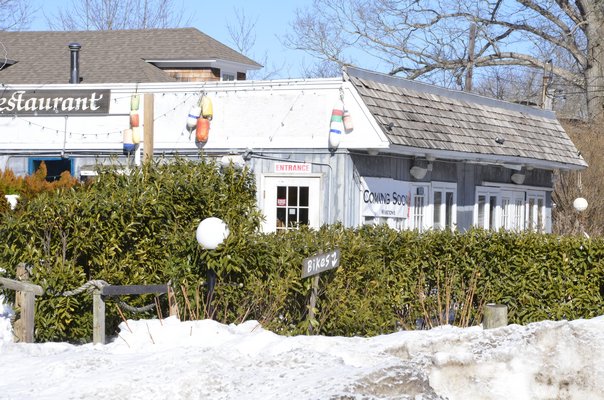 Winston Lyons the new owner and executive chef, previously worked at Turtle Bay Crossing, The Meeting House and most recently known for his talented culinary skills at the East Hampton Grill. Winston left the East Hampton Grill in 2013 and has been preparing to open up his own restaurant. The Theme will be seafood/steak with a Caribbean touch. Although Winston is Jamaican you will not find Caribbean dishes dominating the menu, however Sunday evenings will be Caribbean dinner night. Winston tells me that people from all over come rave about his steak.
The restaurant will offer seafood, steak and a selection of Caribbean dishes, including Mr. Lyons's signature jerk chicken—reminiscent of the food he cut his teeth on while working as a chef in Jamaica. On Thursdays, he plans to have Red Stripe and Wing nights, which would consist of a Jamaican lager and all different kinds of chicken wings being served. He also plans to have a full bar with cocktails.
Winston's will be open Breakfast Lunch and Dinner….Happy Hour Thursday-Sunday 5-7pm, bar menu and 2 for 1 drinks. Theme nights: Wednesday- Red Stripe & wings…Sunday's: Caribbean Dinner
Address: 100 Montauk Hwy, East Hampton, NY 11937