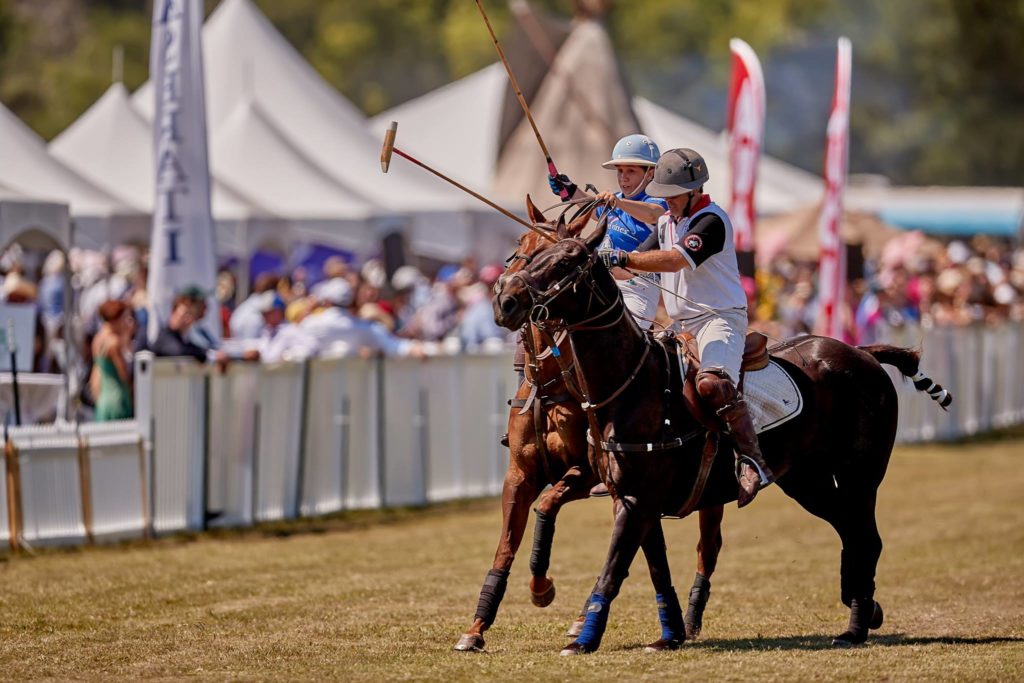 Fall Polo Event on Governors Island!
It's time to stomp the divots at the Victory Cup Polo Classic which takes place this
year on Governor's Island on

September 23rd

.
The event will kick off with Mimosa and Bloody Mary stations, food and spirits tastings,
fashion shows, farm to table lunch and the classic divot stomping.
The Victory Cup Polo Match, sponsored by BMW and Vineyard Vines, is heading to New York City this fall to host a signature event on Governors Island. Charity partners include Pratham-USA, YMCA – North Salem, Equestria, Gallop NYC and Ample Harvest! Only 800 yards from Lower Manhattan, The Victory Cup Fall Classic will attract thousands of spectators to enjoy hi-speed Polo, the crisp fall air, New York fashion, luxury vehicles, farm to table food, wine, spirits and beer for an Autumn in New York and celebration on Governors Island on Saturday, September 23rd.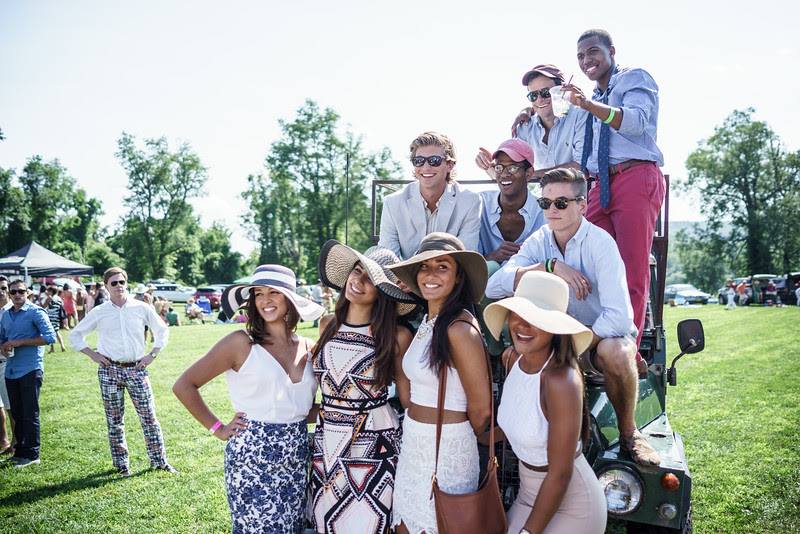 Alcohol partners and sponsors include Clifton Cider, Hartford Flavor, Remy Cointreau, Malfy Gin, Anchor Distilling, Gancia Sparkling Wine, Heineken, Manhattan Brewing Company, LIQ's Cocktail Shot, Zubrowka Vodka, Fishers Island Lemonade and Russian Standard Vodka.
Not just a polo match, dozens of local chefs, restaurants, farms, vineyards, distilleries and breweries from New York and beyond will be providing tastings at the event. Guests will enjoy taking in the majesty of the horses, the sights of beautiful people and the thrill of heart pounding polo!
On the food side, The Victory Cup has partnered with Alidoro NYC, Beecher's Handmade Cheese, Butter Lane, Melt Bakery, Bittersweet, The Twisted Oak, Chef Samir Truck, Cupping Room Cafe, Victory Club (foot tasting club), Marlow Bistro, San Matteo Pizzeria, Blujeen, Yankee Doodle Dandy's Food Truck, Dilly n' Dab Food Truck and Meatoss Food Truck!
Join hundreds of spectators for 'America's Polo Match' – The BMW Fall Classic
Polo is back on Governors Island! This is an intimate and fun polo event for a handful of key partners, vendors and special guests. Get ready for the crisp fall air, New York fashion, luxury vehicles, great food, wine, spirits and beer for an Autumn in New York and celebration on Governor's Island!
Polo players include Yale & Cornell Alumni, the Gay Polo League, Team Texas Strong and multiple local polo celebrities.
Never been to Governors Island? The ferry ride is quick (less than ten minutes), just off the tip of Manhattan and the polo field is a quick walk from the ferry, with a backdrop of the Statue of Liberty and the NYC Skyline.
The Victory Cup has broken the mold and throws a polo match that everyone can enjoy. Bring your friends, clients, customers or even the entire family and enjoy a gorgeous day of green grass, fall foliage, majestic horses, beautiful people and heart pounding polo!
The Victory Cup has a 14 year history from Washington, D.C. to Austin, Texas and the BMW Fall Classic on Governor's Island is a signature event. In its fourteenth year, this national event isn't just a polo match it's a networking and social destination drawing thousands from New York and beyond!
There are over two dozen food and alcohol partners to cater to our VIP and General Admission crowds! Whether you are in the Founder's Lounge or the Golden Mallet Party Tent, General Admission or have some Hospitality Passes this is a day like no other in New York.
Come, relax and enjoy the best day of your life – literally.
A true entertainment experience, The Victory Cup has not only lined up several rivalry polo battles, but polo-goers will enjoy dozens of vendors, food trucks, a children's playground for families and the iconic view of the lower manhattan skyline. Polo Teams will include players from around the world including a Team being fielded by The Gay Polo League.
For those seeking an upper tier experience, there will be the Golden Mallet Tent and a newly added Founder's Lounge. These guests will enjoy a more refined experience while they mix and mingle with premier event sponsors and partners and even the polo players themselves.
The Victory Cup also boasts one of the largest and certainly most unique farm to table experiences in the nation. Victory Cup Farm to Table pass holders enjoy an awesome lunch with the polo players themselves!
For tickets or more information please visit: VictoryCup.org/nyc