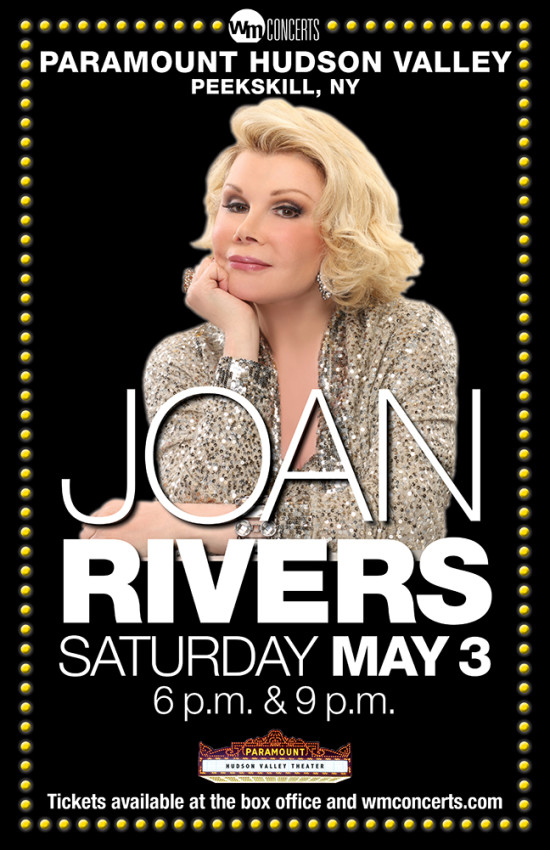 Few people can compete with the sharp wit and silver tongue of the infamous Joan Rivers. Her recent stint as the trash-talking critic on E!'sFashion Police has reminded us why we all fell in love with the 79-year-old comedian in the first place: she will say whatever is on her mind without a moment's hesitation. While the majority of her comments might make your jaw drop and create endless controversy, fellow female comedians such as Sarah Silverman seem to be in awe of Rivers' uncanny ability to hurl out insults like bullets out of a machine gun. In fact, when Silverman appeared on Fashion Police this year, she continuously applauded Rivers for coming up with clever puns and sayings before comics half her age.
 An entertainment legend of unparalleled accomplishment and talent, Joan Rivers is an internationally renowned comedienne, Emmy-award-winning television talk-show host, Tony-award-nominated actress, bestselling author, playwright, screenwriter, film director, columnist, lecturer, syndicated radio host, jewelry designer, cosmetic-company entrepreneur, and red-carpet fashion laureate. Above all things, Joan is a proud mother and grandmother.
If you would like to see Rivers take the stage for what is sure to be a once in a lifetime experience, I have 2 pair of tickets to see her on May 3rd,  at 6pm at the Paramount Theatre located in Peekskill NY .