While Valentine's Day might look a little different this year, there's still a lot of love to celebrate and Emerson invites you to spend some quality time with your cherished ones in your quarantine pod, whether they're a partner, friend, family or four-legged pal. Visitors can enjoy a digital detox by hiking on the property along the peaceful Esopus creek; nestling by the fireplace at the resorts Inn rooms; indulging in a tasty meal with locally sourced ingredients from Woodnotes Grille, as well as relaxing and restoring at the Emerson Spa which will offer special packages throughout February including: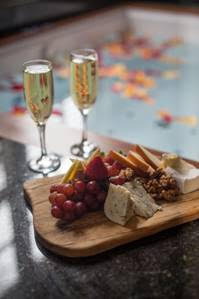 Additional Special Romantic Getaway Packages Include:
For those looking to celebrate their "fur-ever" valentine, the property features a dedicated   60-feet wide by 100-feet long park just for canines with a dog run, doggy shower, fresh running water, and a special area for smaller dogs too. Guests can also book the "Emerson Pupgrade" for just $50 which includes a welcome basket complete with a dog toy, bowl, placemat, and treats.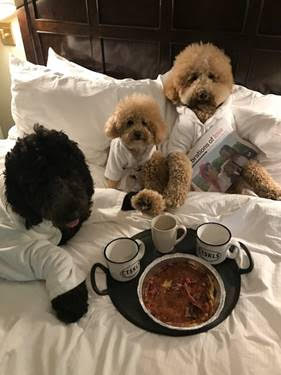 Following recommendations from elected and health officials, the Emerson made several changes to their daily operations including their "Stay Safe Pledge" procedure which outlines the details of their health and safety protocol. Part of this pledge includes remaining closed Tuesdays and Wednesdays to allow for weekly deep cleanings and sanitizing throughout the entire property. Temperature points, hand sanitizer stations are also available and guests will be given an Emerson Stay Safe Supply Kit upon arrival.