In need of a functional, fashionable and quality bag, look no further.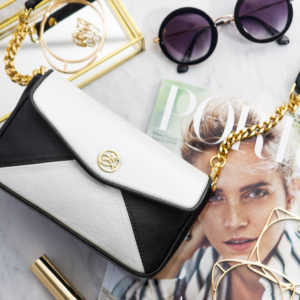 ZahavaNYC equips the modern day woman with high-end handbags, with true attention to design and detail, at a price-point that won't break the bank. It's attainable yet desirable, fashionable yet functional. Each bag can be worn in three different ways: a crossbody or shoulder bag, a clutch, or a belt bag.
Use code MANDA10 for 10% off at www.ZahavaNyc.com
---
All Zahava NYC handbags are designed and manufactured in New York City's Garment District. All of our bags are handmade by artisans who specialize in leather goods and we produce in limited production runs only to ensure quality and exclusivity.