Moving away from home and to your own space is super exciting and refreshing, but it can also be extremely frustrating and scary when doing it for the first time. There are some rules and tips that might not have crossed your mind, so try to consider everything before you hop in your first renting adventure!
Know Your Budget Limit
You should consider how much money you are willing to spend on rent and the things that you deep important when looking for a place to live. If you want to live in the heart of a big city, rent will probably cost your whole pay and then some, unless you're okay with living in a ten by ten box apartment without a toilet. Your expectations and make or break factor should be put first, if the location of the apartment is more important than the looks of it, go for it, but you should probably keep everything in mind. Try to find a balance, maybe you don't need to live in the center of a busy city, you can find a nicer apartment that's a bit further away, but at least you'll have working sinks!
Be Careful When Signing Legal Stuff
If it's your first time doing something like this, it's best to talk to experienced people, hell maybe even talk to a lawyer. It's important for you to know the exact things that go into renting a place, especially when it comes to illegality. Try looking at this guide for renters to learn about it in depth. This way you'll know exactly how to prepare and safely move into your new home without losing sleep over it. Please thoroughly read the contract before signing anything, and don't forget to invest in additional stuff that could ensure your safety and secure your new home.
Additional Fees
Most landlords will ask for a specific amount of money before you move it, this acts as a security deposit. Depending on the landlord and the place you are renting, the amount of the deposit is equal to the amount of one month worth of rent. So it's not as a lot as you think. But be careful, some landlords might ask you to give up two or more monthly rents just to secure themselves more. But don't worry, this is refundable in most cases. So remember to save up for that and other move-in fees.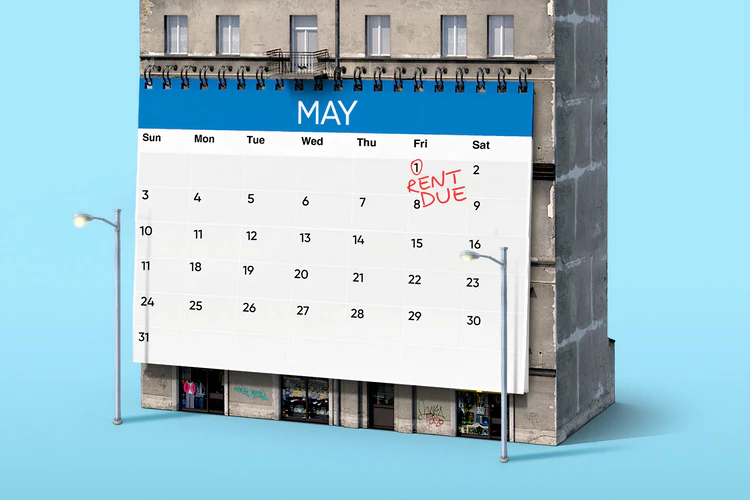 Be on the Same Page as Your Landlord
This is extremely important, apart from being friends with them, you should know exactly what their plans are and what does that correlate with yours. This means you should state how long you plan on renting the space and if that matches the landlord's idea. Some landlords are renting for longer periods of time and some for less. Consider talking to them about it, you can always prolong the contract if you two agree on it.
Know Your Boundaries
Once everything is said and done, and you are settling into your new space, it's important to know that it isn't fully yours. So try to be respectful of the property, know what you are allowed to do and what you are not allowed to do. If bigger projects, like remodeling and painting walls, aren't allowed, don't do it behind your landlords back. Thankfully you can find tips on how to decorate and change your place without making big renovations. Also, try not to party too hard and mess things up, most of the time the landlord spent a lot of time and money to get things as they are, so just keep that in mind.
Be Reasonable
When you put everything on paper, the location, the amount you pay monthly for rent, the quality, and the condition of the property itself, you need to be reasonable. You probably can't have everything you wanted, especially with a tight budget or little time. So try to find good in little things, if you have a working toilet, a kitchen, and a separate bedroom, hey that's awesome already! You'd be surprised how some places look like and how much the rent costs.
Have Fun
It doesn't matter if you are moving in alone, with a significant other, or with roommates, the process is still sun and exciting non the less! Think about it, after all the hunting and searching, you find the perfect place, and when you move in, you get to decorate it and make it cozy as your new home. If you follow all the useful tips, this process will run easily, and you won't stress over it!