Event will welcome 300+ community members to celebrate Community Conservation Honorees, Glenwood Lake Association and Friends of Glenwood Lake; and Youth Conservationist Honorees Rhys Healy and Halle Vernon
Westchester Land Trust (WLT) will hold its Annual Benefit in person on June 4th after two years of virtual and small gatherings. The event will be hosted at the beautiful home of Angelina and Monte Lipman and feature a roving dinner with farm-fresh food stations and hors d'oeuvres, specialty cocktails, and local beer from Nod Hill Brewery, live music and dancing, "Wines for Wildlands" wine pull and a paddle raise. Funds generated at the event will be used to support WLT's efforts to protect land, increase access to the outdoors, and strengthen local food systems.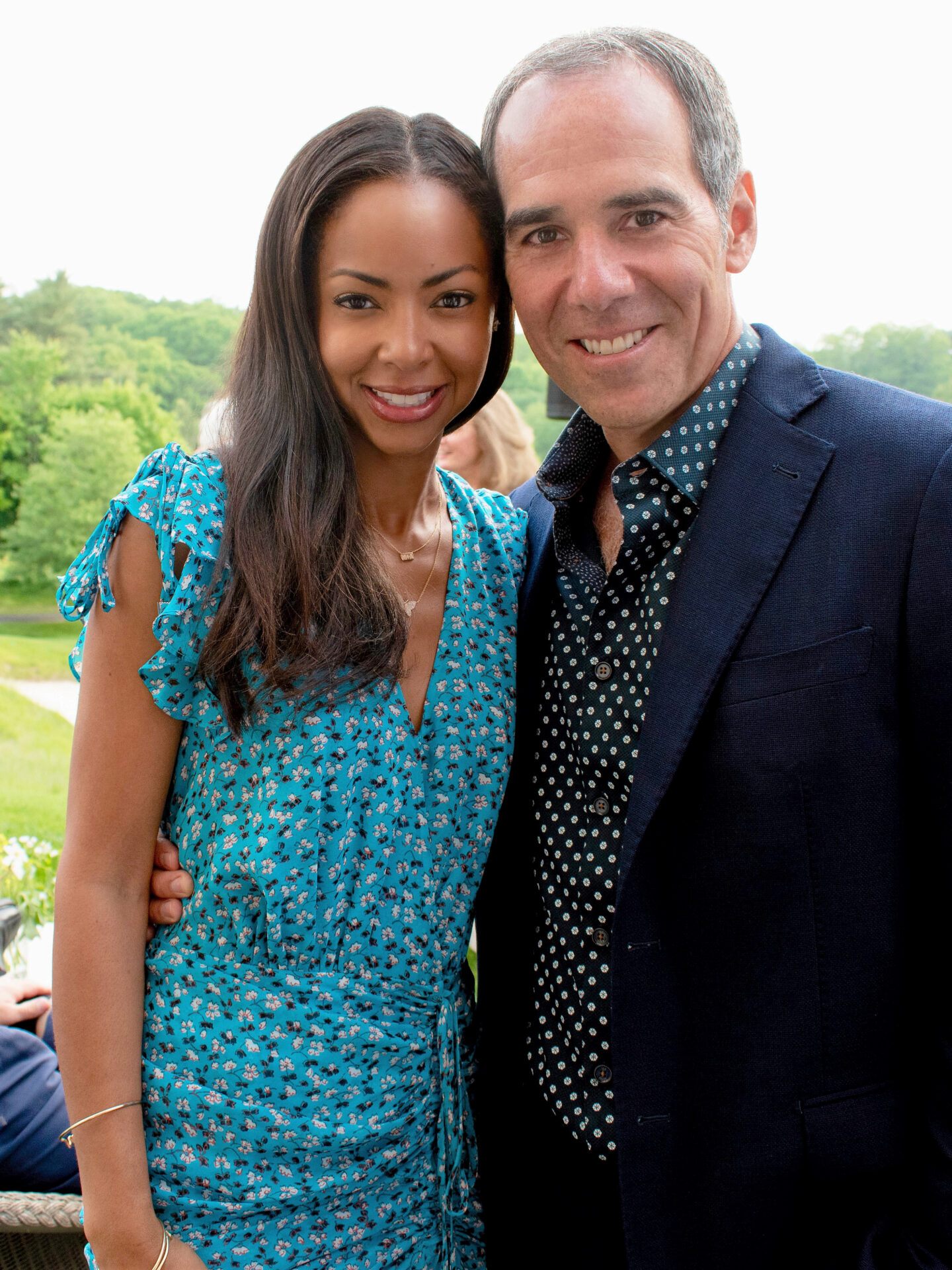 "We're thrilled to be able to get together in person to celebrate the more than 550 acres permanently preserved by WLT since we last gathered in person in 2019. We look forward to honoring our Community Conservation and Youth Conservationist awardees who have contributed to our recent successes," said Lori Ensinger, WLT's President.
The Community Conservation Award will be given to the Glenwood Lake Association and Friends of Glenwood Lake, two groups that were instrumental in protecting the last remaining parcels around Glenwood Lake in the southern part of New Rochelle. Glenwood Lake is a 4-acre kettle lake that is surrounded by a 13-acre park boasting a wide diversity of wildlife, including many waterfowl, coastal bird species, and reptiles. Hundreds of visitors from the neighboring community and elsewhere in southern Westchester visit the park annually to enjoy its peaceful, bucolic setting.
"Ensuring the last remaining parcels of land around the lake are preserved forever was a complex process, and a tangible example of how multiple partners can come together to accomplish great things for their community," said Alison Rivers, President of the Glenwood Lake Association. "Generations to come will benefit from the expansion, preservation, and restoration of Glenwood Lake Park."
Westchester Land Trust's Youth Conservationist Awards will be given to two budding naturalists from Westchester County, Rhys Healy (Armonk) and Halle Vernon (Pound Ridge).. Rhys Healy started volunteering with WLT in the summer of 2020 with the goal of preserving local ecosystems and gaining research experience. The following fall, Rhys designed an independent project collecting data on the white turtlehead plant, which is the sole native host of the regionally rare Baltimore Checkerspot caterpillar, at WLT's Pine Croft Meadow Preserve in Waccabuc. In the spring of 2021, Rhys spent six weeks at WLT preserves around the county helping to revitalize habitat. He's currently studying in the field of Environmental and Sustainability at Cornell University
"Through working with enthusiastic and passionate volunteers and staff at organizations such as the Westchester Land Trust, I'm reminded that there are more like me out there who are working to secure a future with nature for all of us," said Healy. "These are people who see the magic in the butterflies, so hopefully one day I can watch the butterflies with my grandkids, and they can see their magic like I did."
Halle Vernon got involved with WLT when covid hit in the spring of 2020. Since then, she has helped with projects on WLT preserves, spanning from invasive management, mapping, split log bridge construction, trail clearing, native plant monitoring, and chainsaw work (after obtaining proper safety certification). Halle's main message to young people grappling with how to help address climate change, "It's easy to get overwhelmed and not know where to start! Getting involved with local organizations, like Westchester Land Trust, really helped me begin doing tangible things that make a difference in our community and contribute to the resilience of our local ecosystems. Working with WLT is a great way to get involved in volunteer opportunities, build connections with people who share a passion for the outdoors, and learn about things we can all do to care for our environment, like invasive plant removal and native plant restoration!"
This year's Annual Benefit hosts, Monte and Angelina Lipman, are an inspiringly successful duo with a deep dedication to protecting land for future generations. Monte is the Founder and CEO of Republic Records and is known for steering the label's growth, alongside his brother Avery Lipman (Founder and COO, Republic Records), from a small independent company launched in 1995 to the nation's top record label. Today, Republic Records represents chart-topping artists, including Ariana Grande, Drake, John Mellencamp, Nicki Minaj, Pearl Jam, Stevie Wonder, Taylor Swift, The Weeknd, and more. Angelina is a research psychologist with a bachelor's degree from Columbia University and a master's and dual-PhD from New York University.
"As the parents of three children, it's so important that we preserve natural areas that ensure our air and water are safe, for not only our children's generation, but for generations to come," Angelina Lipman said.
Event sponsors include Glenmede: Investment and Wealth Management Services, Houlihan Lawrence, Cerity Partners, Ginnel Real Estate, Aker Advisors, Beam Suntory, Bedford & New Canaan Magazine, Floral Petals of Westchester, Brittany Bromley Interiors, Greenwich Tent Company, Luminous Designs, Nod Hill Brewery, Republic Records, and Sterling Affair.
Limited tickets are available and can be purchased online at WestchesterLandTrust.org. For more information, contact WLT's Development Manager Michelle Culbert at 914-234-6992 ext. 22 or michelle@westchesterlandtrust.org.
About Westchester Land Trust
Westchester Land Trust works with public and private partners to preserve land in perpetuity and to enhance the natural resources in Westchester and eastern Putnam counties—a densely populated region under persistent threat from the pressures of development. Founded in 1988, WLT has preserved 9,000 acres of open space. More than 1,000 acres of land are owned by the organization which are free and open to the public year-round. WLT was one of the first land trusts in the nation to receive accreditation through the Land Trust Accreditation Commission. For more information visit www.westchesterlandtrust.org.
###