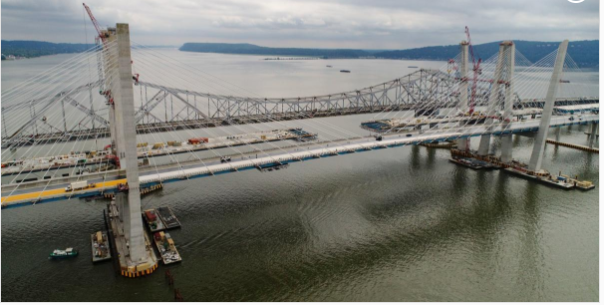 Gov. Cuomo's signature public works project, a $4 billion bridge to be named after his father, is about to begin carrying commuters across the Hudson River in the New York City suburbs.
One span of the future Gov. Mario M. Cuomo Bridge will open to westbound traffic Friday, signaling near-completion of a project to replace the 62-year-old Tappan Zee that has served as the poster child for America's crumbling infrastructure. The second span is scheduled for completion in the spring.
The 4.8 km-long bridge linking Westchester County to the New York State Thruway across the widest point in the Hudson is one of the largest public infrastructure projects underway in the U.S. and a model of the latest engineering.
It will take more than 50 million vehicles a year across the river, from Manhattan commuters to truckers looking to skirt the traffic-choked city 40 km to the south.