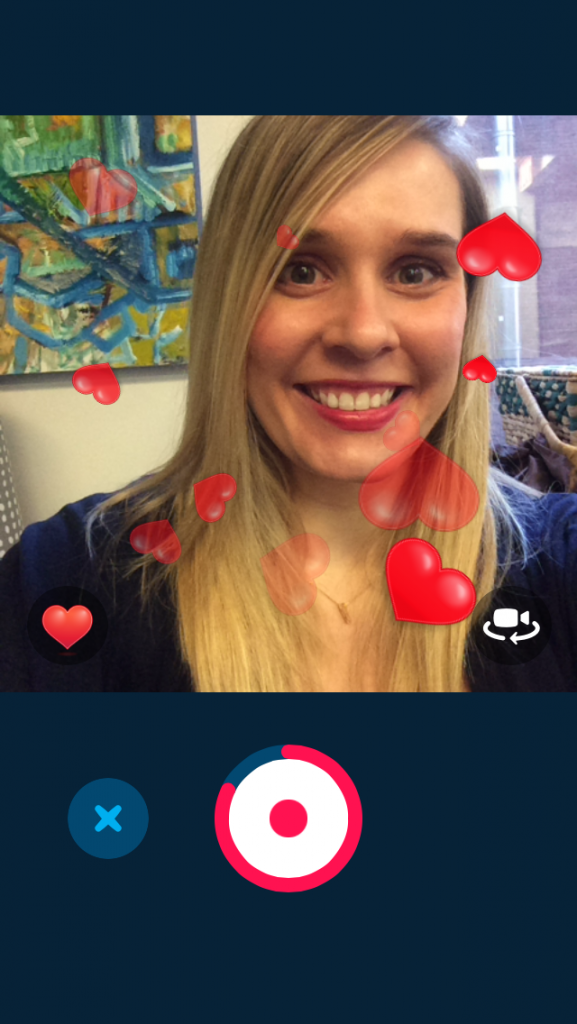 Chocolates, roses and generic cards are passé. And, sending a text message to your significant other is an easy way to ensure you won't be around next Valentine's Day.
Instead, send an extra flirty video message this February 14 – just download Skype Qik from the app store (available for iPhone, Android and Windows Phone). This mobile messenger lets you swap videos with your family, friends and – most importantly on Valentine's Day – your significant other.
Shower your sweetie with love: Just in time for Valentine's Day, Skype Qik has a limited-time only "popup" feature – hearts that tumble across the screen to show your valentine how much you truly care. Here's how it works:
·         For iPhone/Android: You have the option to press a heart button on the screen while recording Qik videos to scatter mini hearts across the screen. The hearts will be recorded as part of your message and will appear each time it is viewed.
·         For Windows Phone: Shake your phone while watching any Qik messages and little hearts will appear across whichever video you are watching. The hearts will only be visible from the receiving end.
Add some steam: Toning down your message because you're afraid it might be shared? Well, worry no more – Skype Qik messages can't be saved or shared by the recipient and they are automatically deleted after two weeks. And, if you lose that loving feeling the day after Valentine's Day, you can even delete your message off of your ex's device.
Act fast before these hearts break: While your love might last forever, the hearts will only be available for a brief timebefore Valentine's Day and will disappear after.
Click here for instructions on how to download Skype Qik today