With New York City starting to reopen this week and National Rosé Day coming up on June 13th, we wanted to share the news that VERSA Restaurant and Rooftop, which is perched above the juncture of Madison Square Garden and the Garment District with an 8,000 square-foot outdoor area, is partnering with Hampton Water, an acclaimed rosé wine that blends the South of France and the unique spirit of The Hampton Life created by Jesse Bongiovi and his father Jon Bon Jovi. Together they will launch the #HamptonWaterPicnic to bring the Hampton experience to NYC, which will debut this Saturday, June 13th in locations throughout Manhattan.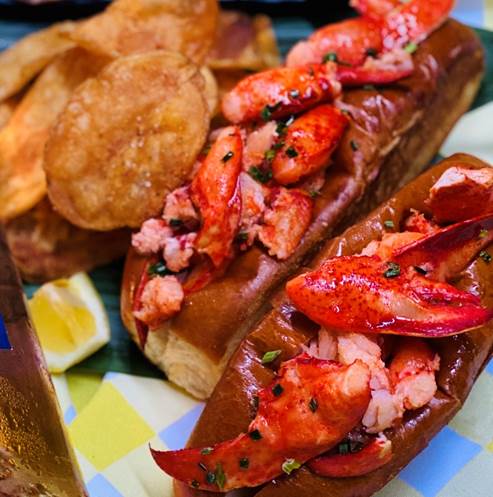 every Saturday and Sunday starting June 13th through to Labor Day Weekend, the Hampton Water Picnic will feature three thematic picnic packages, which will include Hampton Water rosé, lobster rolls by Lobster Place, charcuterie and cheese, fruit, antipasti, summer vegetarian flatbread, smoked salmon tartine, Evian Water, branded cups, 8 oz. hand sanitizers and a face mask for responsible social distancing – depending on the package. Package rates begin at $35.
Current delivery locations are available in eight Manhattan park destinations including Battery Park; Bryant Park; Central Park's Great Lawn, Hallett Nature Sanctuary, Sheep Meadow and The Mall; Chelsea Piers, and Hudson River Park. Additional park and residential deliveries in Manhattan may be announced in the coming weeks.
How it works – Guests can pick their picnic package menu, select the current list of park locations, specify a delivery window and sign up for text message alerts at checkout for drop-off instructions. Note all orders need to be placed by each Friday before 5 pm. www.hampton-picnic.com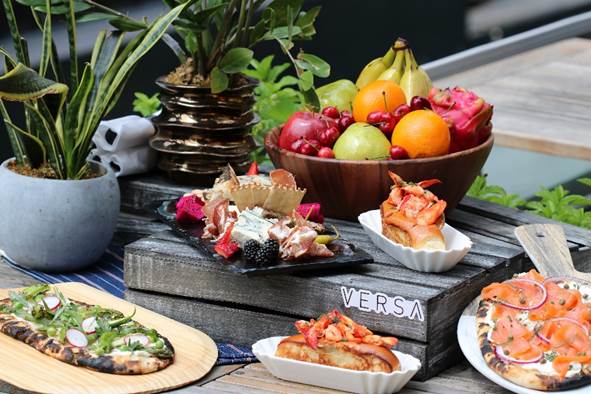 During this pivotal moment in New York City and our nation, VERSA and Hampton Water are also supporting the fight against racial inequality and helping to spread the message of inclusivity, equality and human rights and will therefore donate to Black Lives Matter and the National Bail Fund Network. Guests will also have the option to donate $10+ (or an amount of your choice) for each package purchase that will go directly to either organization. https://www.hampton-picnic.com/donate
In addition, while VERSA is temporarily closed due to COVID-19 and looks forward to welcoming guests when NYC opens for phase 2 for outdoor dining, Backal Hospitality Group (BHG), which is a partner and operator of VERSA, continues to support the food & beverage industry and those in need due to COVID-19 by donating to City Harvest, NYC's largest food rescue organization that helps to feed nearly 1.2 million New Yorkers. Guests will also have the option to donate $10+ for each package purchase that will go directly to City Harvest