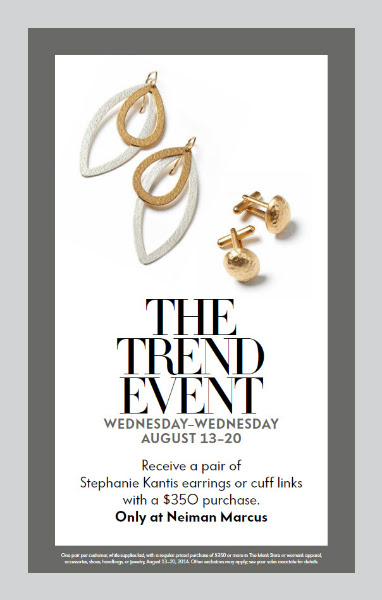 Fall starts now, and everything you'll want has arrived! The Trend Event can take all the guesswork out of your seasonal wardrobe update from Wednesday, August 13–Wednesday, August 20.

A few things women need now: fashion with global influences, booties you can wear all year, statement necklaces, clutches, and the color green, just to name a few.

A few things men need now: plaids and checks, grays and blues, outgoing outerwear with unique details, Chelsea boots, and more.

During this event, receive a pair of NM exclusive Stephanie Kantis earrings or cuff links with a $350 purchase.

The season keeps looking better and better for everyone.