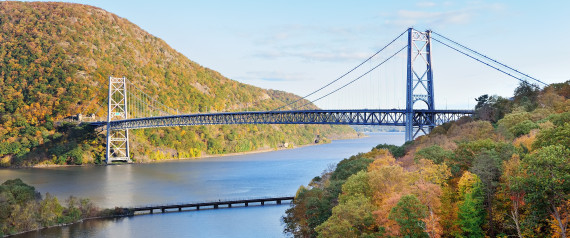 Shutterstock / Songquan Deng
1. People in The Hudson Valley Are New Yorkers Who Have "Graduated"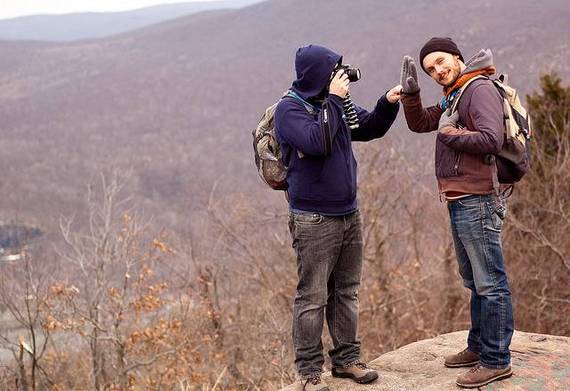 Source: Flickr user David Goehring
For the most part, folks in the Hudson Valley have lived the New York City life, gotten their hard-partying, 70-hour-a-week-working, and dank-apartment-living in and put it behind them. It was fun while it lasted, but eventually you want to settle down, mow a lawn and not smell pee and garbage all the time, you know?
2. Up Here, The Hudson River Is Gorgeous, Actually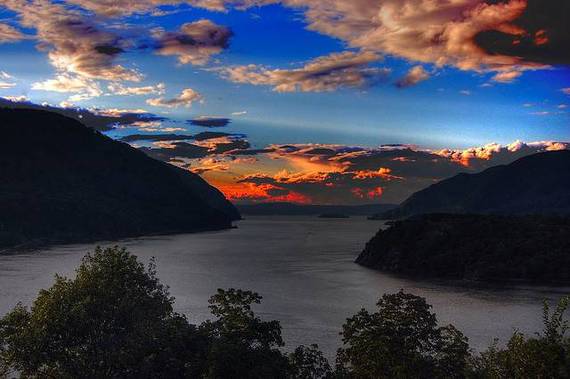 Source: Flickr user Wei Zhang@Hudson
Anyone whose sole experience with the Hudson is from a boat tour around Manhattan or movies probably has some preconceived notions about the river's pH level and body count. But in the Hudson Valley area, with the Catskill mountains in the background? Dip in, the water's fine.
3. Summer Is for Music Festivals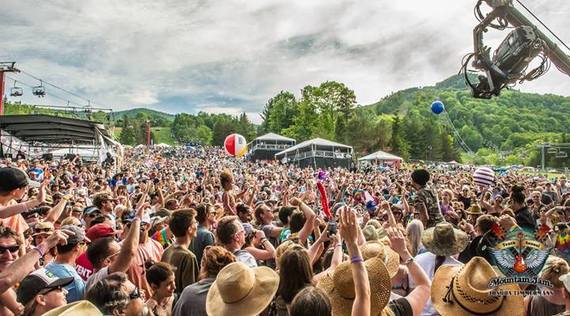 Source: Mountain Jam Festival via Facebook
Showering is optional at Mountain Jam, Clearwater's Great Hudson River Revival, and the newly launched Hudson Project. Sharing the good vibes and getting your dance on is not.
4. Yes, They Make Wine in New York. And, Yes, It's Really Quite Good.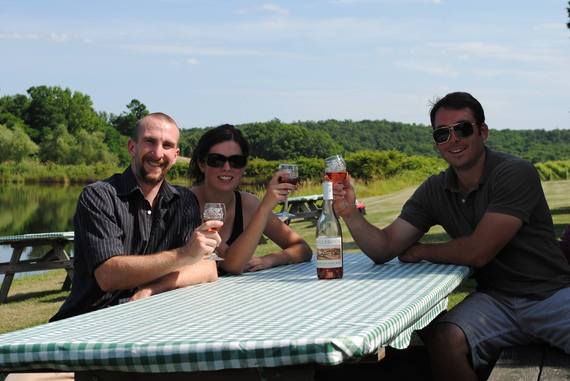 Source: Millbrook Vineyards & Winery via Facebook
In fact, they've been doing it here longer than anywhere else in America. The area has a huge distilling culture and is known for Seyval Blanc and Cabernet Franc wines, among others. It also hosts the annual Hudson Valley Wine & Food Fest, where locals get their classy eat and drink on every September.
5. Former Manhattanites Beware: Strangers WILL Start Conversations With You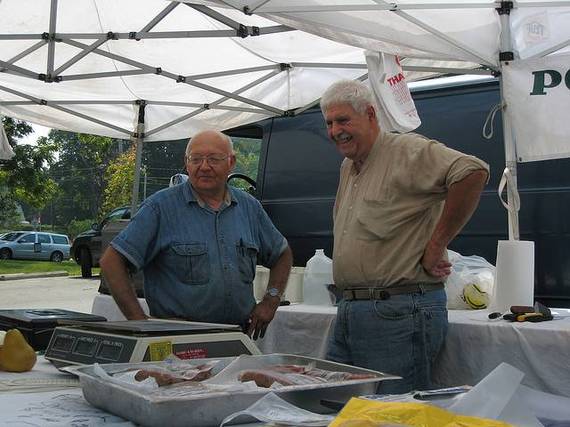 Source: Flickr user T. Carrigan
In New York City, the general approach to life is "Be nice, but keep your eyes forward and mind your own business." So it can be a culture shock to journey to the Hudson Valley, where people will want to chat not because they want you to sign their petition or ask for directions, but just because they're being friendly.
6. People Here Live in Smaller Towns and Cities Because They Actually Like It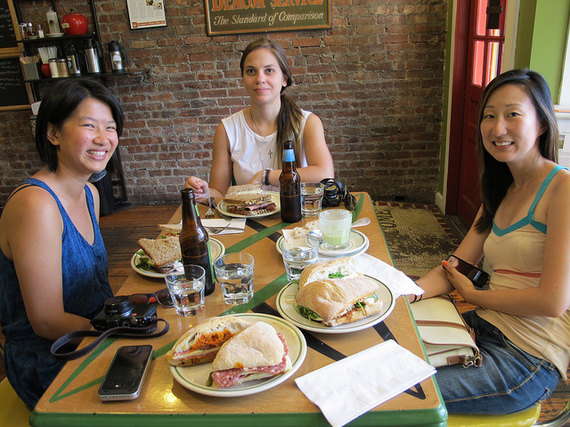 Source: Flickr user Steel Wool
Unlike people in more remote regions of the state/country who grow up resenting their small towns, people in the Hudson Valley actually enjoy life in a littler pond. Keep in mind, most of the people here have the option of living in New York City, but have taken a pass. Plus, metropolitan life is usually a short drive/train ride away if they're feeling the draw of the bright lights.

7. Because of the Fresh Ingredients, the Restaurant Scene Is Kind of a Big Deal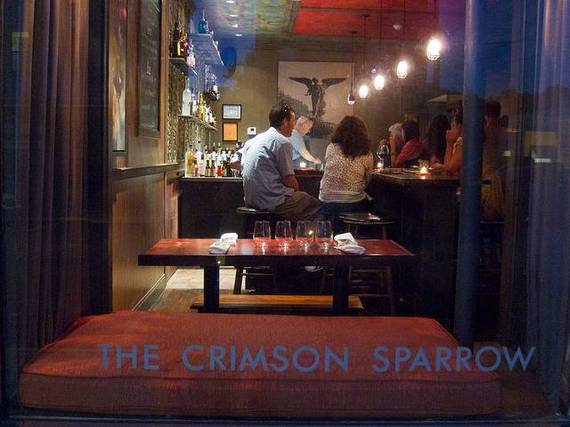 Source: Flickr user Tom Head
After years spent sweating and stressing out in New York City kitchens, it's not uncommon for seasoned New York chefs to head north and open their own restaurants, where they can source ingredients from Hudson Valley farms and cook at their own pace. Hudson's Crimson Sparrow, which serves up gourmet local tasting menus with a fancy bend, is a prime example.

8. It Also Doesn't Hurt That The Best Chefs in the World Train Here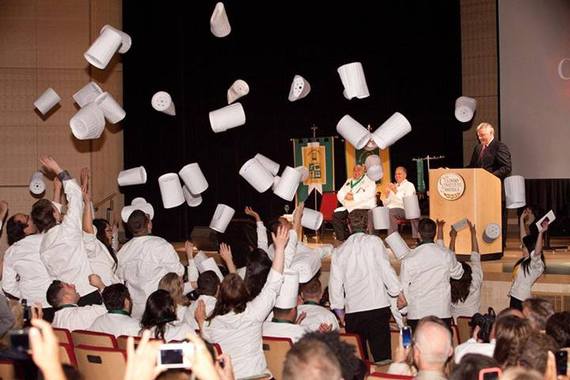 Source: Facebook via The Culinary Institute of America
What do food superstars like Anthony Bourdain, Grant Achatz, Cat Cora and hundreds and hundreds more have in common? CIA. No, not the shady government body responsible for coups. The Culinary Institute of America, in Hyde Park.
9. Storm King Is the Best Outdoor Art Center With the Most Amazing Name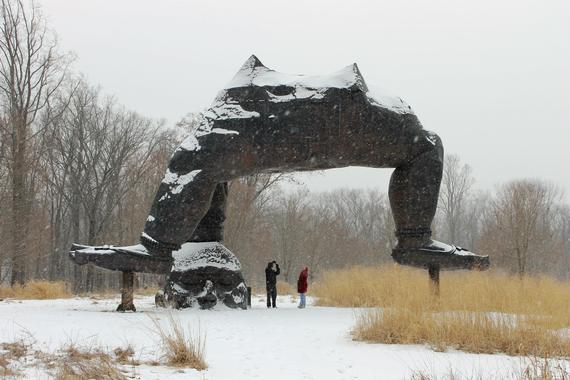 Source: Storm King Art Center via Facebook
Have you ever wanted to see a colossal three-legged buddha or metal blocks that look like they're defying gravity? Storm King, an outdoor art center in Mountainville that looks like something out of a hallucinatory children's book, is your spot.
10. And Dia Stands Up to Big City Modern Art Collections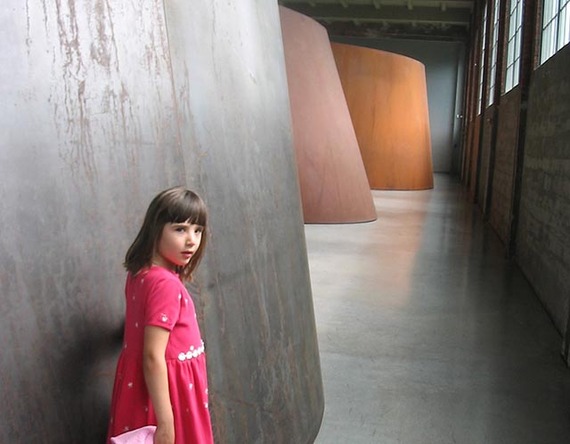 Source: Flickr user flying white
Since it opened a decade ago, Dia:Beacon has been a big-time art destination, bringing premiere modern works from the Dia Art Collection to the Hudson Valley area. The gallery space features exhibitions from modern masters like Andy Warhol and Richard Serra in a sprawling former printing plant.
11. Every Small Town Secretly Thinks They're The Best Small Town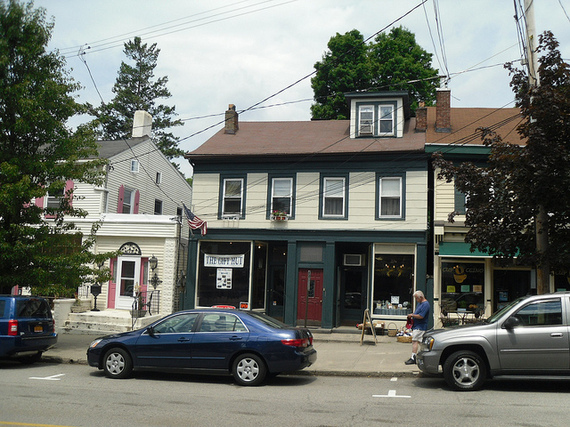 Source: Flickr user Doug Kerr
Because they're generally the friendly type, Hudson Valley folks won't come right out and say it, but in their heart of hearts, they know their city or town has the best festivals with the art and culture scene and the best access to the great outdoors.
12. Small Liberal Arts Colleges. EVERYWHERE.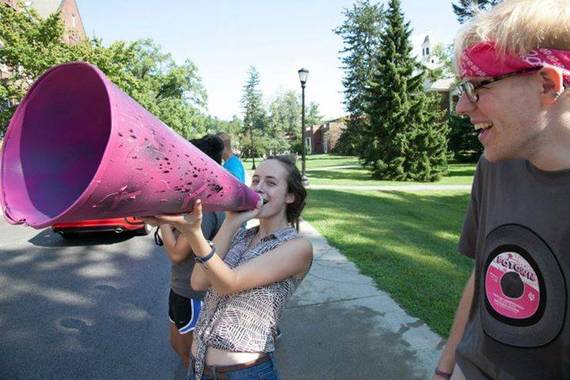 Source: Vassar College via Facebook
Bard. Vassar. Marist. Mount Saint Mary. Sarah Lawrence. The list goes on. The Hudson Valley is where thousands of kids go to get their Philosophy and Women's Studies majors on.
13. In Woodstock, Woodstock Never Ended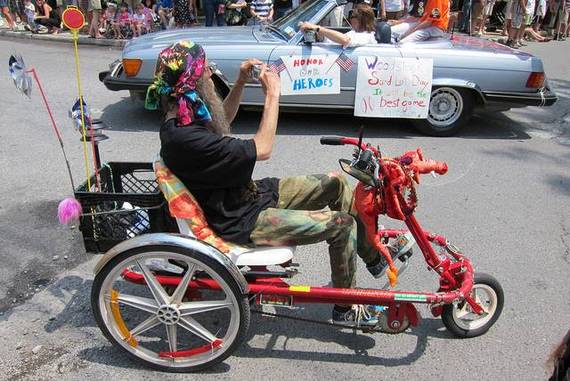 Source: Flickr user Bosc d'Anjou
Sure, Woodstock took place 45 years ago, and was actually held in Bethel, but the small town is still crazy proud of the festival that bears its name, and the hippie culture it helped bring to the mainstream. In town, you'll find no shortage of birkenstocks, head shops and people that look suspiciously like Wavy Gravy.
14. They Also Host the Biggest Little Film Festival in America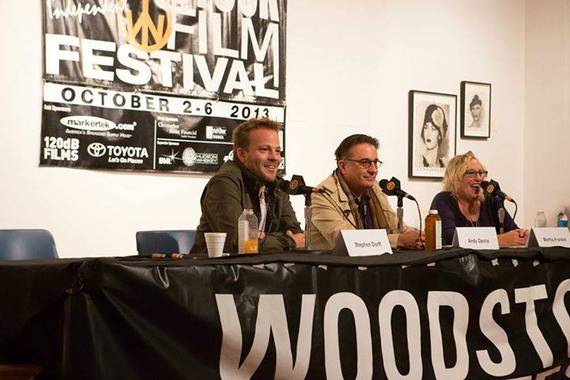 Source: Woodstock Film Festival via Facebook
Launched just 15 years ago, the Woodstock Film Festival is just a baby compared to some of the bigger film fests in the country, but it's gained steam with its focus on independent, occasionally controversial films that fit in well with the town's vibe.
15. If You're Not Buying Local, Prepare for Dirty Looks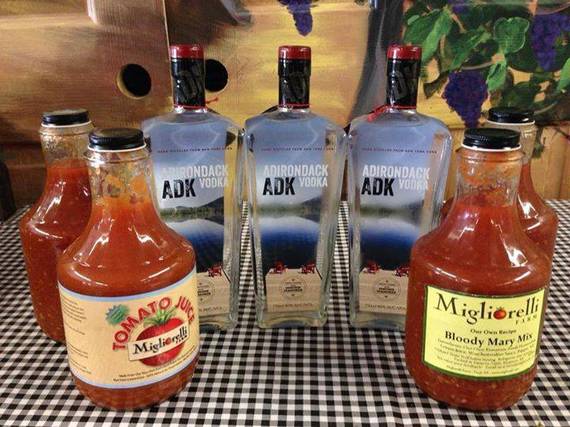 Source: Hudson Valley Farmers Market via Facebook
The prevalence local farmers' markets and artisan shops combined the liberal culture means people take buying local and organic seriously. Maybe too seriously. Friends might give you a look of death and a healthy twenty minute lecture after discovering anything with GMOs in your fridge.

16. Where The Hudson Valley Starts and Ends Depends on Whom You Ask
Source: giphy.com
The area is mostly thought of as ranging from upper Rockland and Westchester up to Ulster and Dutchess County, although some folks also group in the Albany area. That is to say, the Hudson Valley is an art, not a science.
17. The Metro North Is The Hudson Valley's Subway System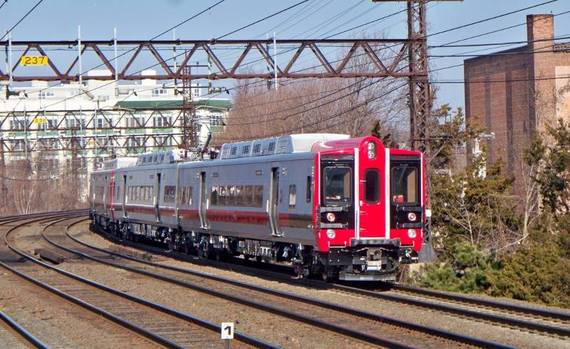 Source: Wikimedia Commons user Bebo2good1
Hitting spots from Westchester County all the way up to Poughkeepsie, the Metro North is like an extension of the MTA subway system, giving people who choose to live in the Hudson Valley but work in the City easy access.

18. But Once You've Reached Town, Bikes Reign Supreme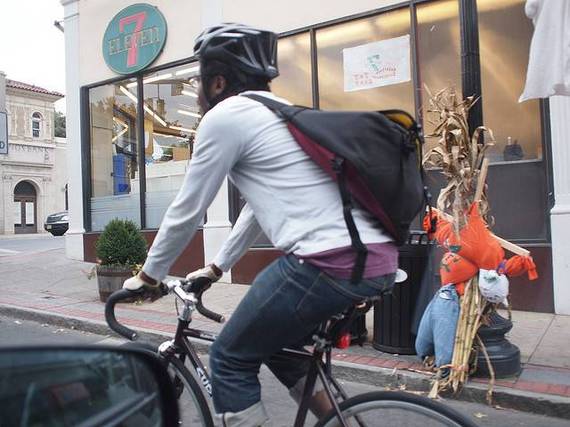 Source: Flickr user Richard
Many of the towns feature commercial main streets with shops and galleries, with residential streets shooting off — a layout that makes biking from A to B ideal. And if your bike riding style is more leisurely and less utilitarian, the area boasts an excess of scenic off-road trails.
19. They Have a Love/Hate Relationship With New York City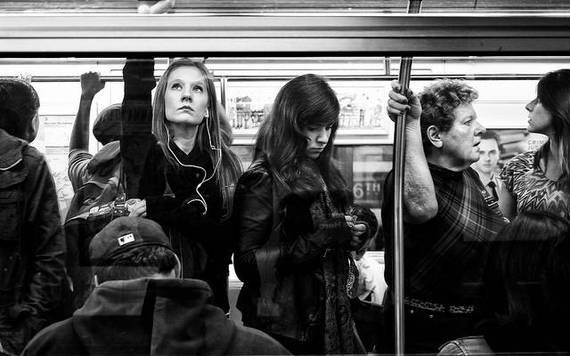 Source: Flickr user Devin_Smith
Is it cool being close to one of the biggest cultural centers in the world? Yep. Do visitors from the city help fuel the economy? Absolutely. Do they resent being thought of as a cute, weekend destination instead of a separate thriving community? You bet.
20. Pete Seeger Is the Unspoken King of Beacon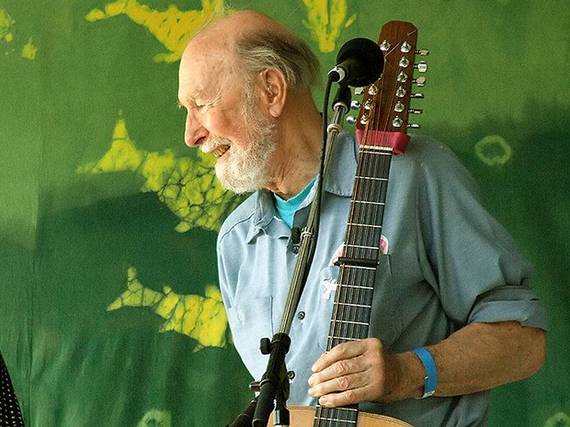 Source: Wikimedia Commons user Dxede5x
If you don't know who Pete Seeger is, prepare for a master class. The wildly influential folk singer-songwriter made the Hudson Valley town of Beacon his home for most of his life, until his death in January. These days, he's treated as a demigod around the area.
21. The Hudson Valley Is Way Gay Friendly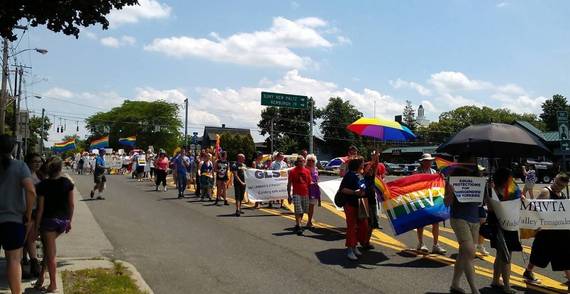 Source: Hudson Valley LGBTQ Community Center
The folks there are known for being the open minded sort, making the Hudson Valley one of the most LGBT-friendly spots on the country. The Hudson Valley LGBTQ Pride March and Festival in New Paltz is one of the areas most popular annual gay pride events.
22. People From Hudson Valley Fall Hard for Autumn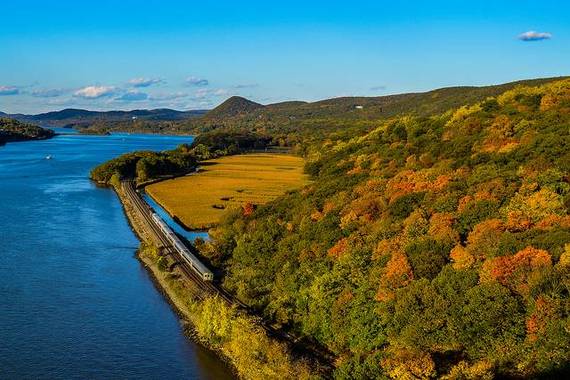 Source: Flickr user jkc916
September through November here is flat-out gorgeous. The combination of rolling hills and mountains, rivers and lakes, and deciduous trees makes one of the most beautiful places to experience autumn on the planet. Plus, there's a notable influx of delectable regional delicacies. Which reminds me…

23. Apples You Picked Yourself Taste Way Better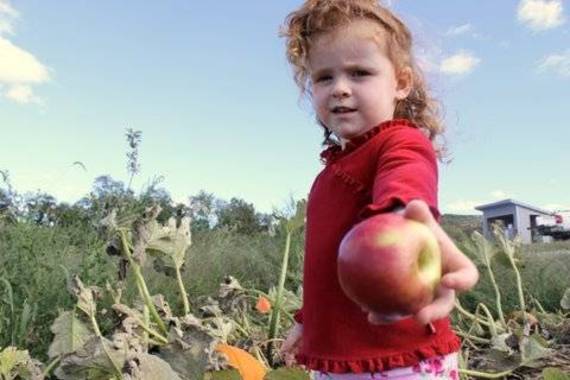 Source: Fishkill Farms via Facebook
Whether they're in a pie, tart, crumble, streusel, cider or just crunched in the traditional, healthy way, there's something about a fresh, hand-picked apple that's incredibly satisfying. And the Hudson Valley isn't short on spots to choose your own apple adventure, like Fishkill Farms and Apple Hill Farms.
24. For Every Fruit, There's a Festival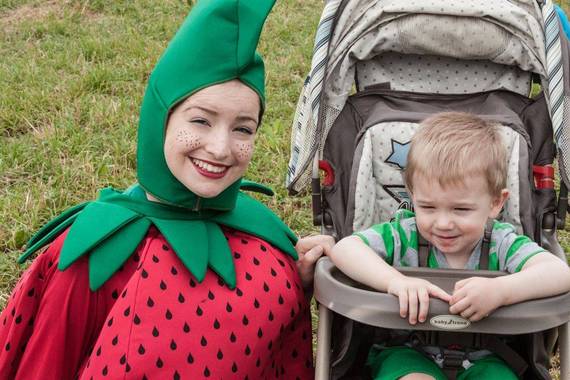 Source: Fishkill Farms via Facebook
Listing all the fruit-related festivals come summer and fall harvests will make you sound a bit like Bubba describing the many uses of shrimp. Due to the booming Hudson Valley agriculture biz, there are strawberry festivals, apple festivals, peach festivals, blueberry festivals and the list goes on.
25. We'd Rather Your Chain Store Went Elsewhere, Thank You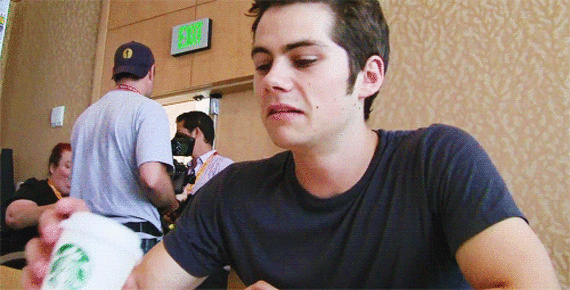 Source: Giphy.com
Given the choice between Starbucks, Applebee's, and Barnes and Noble and a local spot, Hudson Valley folks tends to go for the local option. On main streets in the smaller towns, you'll find there's a notable absence of national chains.

26. Occasionally You'll Need to Think of Excuses for Skipping Art Shows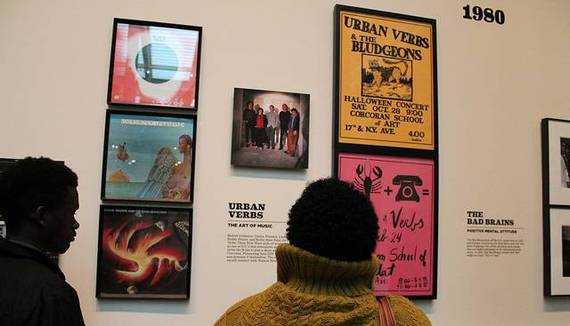 Source: Flickr user Elvert Barnes
Sure, free wine and cheese and supporting the local arts scene is nice, but if you hang with an artsy crowd, eventually you'll need to start digging deep for excuses for skipping your friends' local gallery events. Otherwise, they might start to occupy every night of your week.

27. That's Not Scrap Metal, It's a World Class Performing Arts Center
Source: Bard.edu
With Bard's Fisher Center, The Hudson Valley has its very own curvaceous Frank Gehry building. The building looks vaguely like a robot has taken its clothes off and thrown them on Bard College's Dutchess County campus. It's also renowned for its world-class acoustics, and hosts the annual classical Bard Music Festival.
28. That Crazy Fortress on the River Is Actually West Point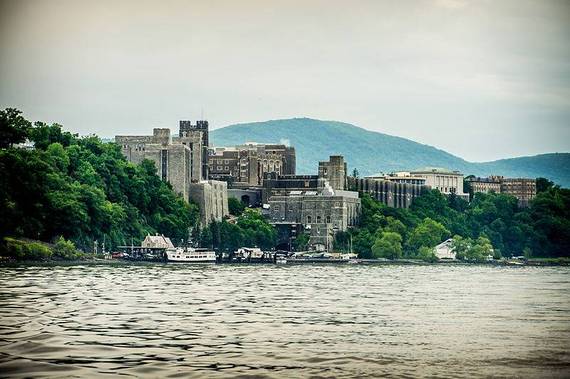 Source: Wikimedia Commons user Peretz Partensky
If you're taking the train north from the city, around an hour in you'll notice a huge fortress built overlooking the Hudson River that looks something like The Wall from
Game of Thrones
. No need to fear white walkers or wildlings, that's West Point, where the brightest cadets gave trained to become military leaders since 1802.
29. At BSP Kingston, You'll Catch All the Worthwhile Bands Playing in Williamsburg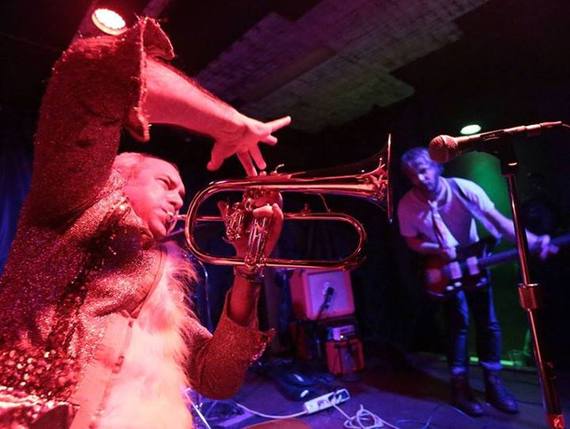 Source: BSP Kingston via Facebook
Save yourself the trek down to Brooklyn and head to this Kingston, New York venue to catch the best in under-the-radar indie music. Plus, the venue is in a renovated early 1900s building and has a killer sound system.
30. FDR Is The Hudson Valley's Homeboy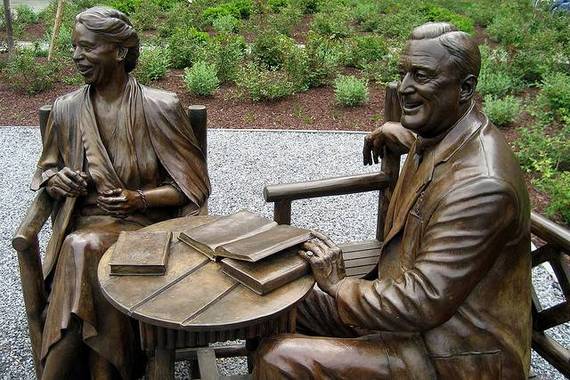 Source: Flickr user Wally Gobetz
Having been born in Hyde Park, where he continued to keep a house throughout his life, the Hudson Valley holds our 32nd president in high esteem. These days, you can pay a visit to his beloved Springwood Estate, which is now a national historic site.
I found this post on Huff Post New York 
This post first appeared on Movoto.com. Follow Movoto on Twitter:www.twitter.com/Movoto
Follow Adam D'Arpino on Twitter: www.twitter.com/AdamDArpino