Nobody can deny the fact that Dubai is one of the world's most popular tourist destinations. More people are traveling there than ever before due to the nation's huge array of attractions and points of interest like its underwater mall for example. Many people consider Dubai the most luxurious holiday destination in the entire world and they wouldn't be wrong for thinking that. If you are interested in traveling there this year then you need to prepare and plan meticulously; no vacation can be truly enjoyable until it has been planned out. This post will tell you how to plan yours:
Taking Tours
Most people go to Dubai to party and experience the city's modern attractions but a lot of people forget how much history it is steeped in. Taking a tour is without a doubt a great option for your Dubai trip because it will give you the opportunity to see how the city began and all of the sites that contributed to what it has become today. Make sure that you hire a licensed, positively reviewed tour provider. A tour provider's reviews can tell you a lot about them.
Booking Hotel
The next thing you need to think about if you are planning a trip to Dubai is accommodation. A lot of people overlook the sheer number of hotels there are in the city. Most people's first instinct is to book one of the more luxury hotels but that is not necessarily the best idea. You can get a much better deal on hotel rooms by staying in a smaller venue that caters more to workers than tourists. You can book hotel rooms in such establishments online. Ideally, you should book several weeks before you are due to travel as these hotels sell out fast.
Hiking Trails
While Dubai is one of the hottest cities in the world, there are fantastic hiking trails surrounding it. Do not attempt to go hiking on the city's outskirts alone, however. It is very easy to get lost and because of this you should only venture out with a guide; it is also inadvisable to go out during the hottest part of the day. Some people make the mistake of thinking that it's safe to go out at this kind of time but they underestimate the intensity of the desert heat. Hiking in the desert in extremely hot weather is a bad idea.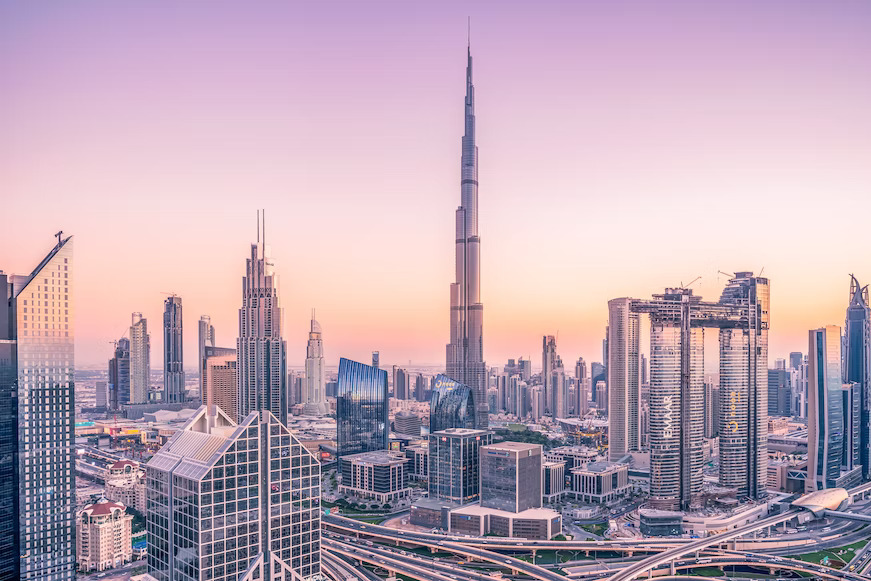 Going Swimming
Dubai's beaches are incredible. You need to visit them for yourself to see why. If you plan on visiting Dubai then it is a good idea to go swimming. Dubai's beaches are truly unlike anything else in the world and the water temperature is great. While there are sharks in the Arabian Gulf they are not so much of a problem and do not need to be worried about as long as you swim close to the shore. If you are not a strong swimmer then avoid open-ocean swimming and stick to your hotel's pool.
Dubai is a great place to go away on vacation if you can afford to get there. Fortunately, many holiday providers are now offering discounted flights and hotel rates in order to make the destination more accessible to individuals on budgets; consider using a budget service to get there if you are not able to afford regular tickets.