You can enjoy the vacation with family, friends and kids with various attractions from theme park and resorts like Walt Disney world, universal Orlando resort, SeaWorld Orlando and more. You can get best deal and offer for booking ticket on theme park, shows, tour and hotel from best of Orlando. Walt Disney world is one of the top entertainment complex where there is so much to see that includes two water parks, a sports complex and more resort. The water parks come with thrill rides, chill rides, relaxing lounge areas, snorkeling adventure, wave pools and more. Customers can book tickets on water theme park for half the price and also buy tickets for 4 days and 5th day for free.
Water park
There are two water parks themes like Disney's typhoon lagoon water park and Disney's blizzard beach water park where the typhoon lagoon water park comes features like thrilling waterslides, raft rides, a children's play area and a giant wave pool with various attraction and there is two picnic areas. Blizzard beach Water Park open round the year and has major attraction of artificial hill with an elevation of 90 feet. There is also attraction like green slope, purple slope, red slope and more with family friendly activities. The sea world Orlando is a theme park and marine zoological park that has rides like roller coasters, rides, shows, tours, attractions & family-friendly activities.
Shows
You also get shows like dolphin days, ocean discovery, pets ahoy, Elmo rocks and more. You can save more than 10% with two park ticket, all day dine, three park ticket and more with for all ages and senior. You can also book shows from best of Orlando like medieval times, blue man group and more with best saving on tickets. Medieval times dinner and show is a family dinner featuring staged medieval-style games, sword fighting, and jousting. Finally, the show ends with celebration of the Champion knight. Blue man is a performance group for various stage productions on different categories like music and art, both popular and obscure in performance.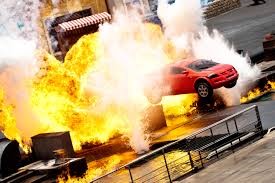 Tours
Get cheapest for adventure, excursion, grey line Orlando tour and other. The adventure tour includes marsh landing adventure, wild willy's airboat, boggy creek airboat ride. Marsh landing adventure lets you to explore the headwaters of Florida everglade and also learn about the unique ecosystem of Florida. whereas the wild willy's airboat is educational fun ride where you will learn about alligator, snake and other wildlife through airboat adventure. The boogy creek airboat ride is filled with surprise and fascination where you will glide the natural with high-speed airboat.
Hotels
Customers can book hotels at best rate through enjoy the vacation at Orlando. You can book the rooms priority with no cancellation or change fee for hotel booking. Get hotels at a required location with all kinds of amenities like telephones with voicemail service, HD TV's, coffee/tea makers, refrigerator, microwave oven, free breakfast, high speed internet, airport transfer and more. There is also variety of dining option with its on-site restaurants and bars where some of the hotel comes with lakeside view. Children's can be engaged in fun and entertainment activities. Some hotels offers motor coach transportation to Walt Disney World and each hotel have their uniqueness. Best of Orlando can help you to get the perfect hotel for your family and friends where you can get rooms from economy to luxury suite. Book hotels according to your budget with thousands of hotel available with deal.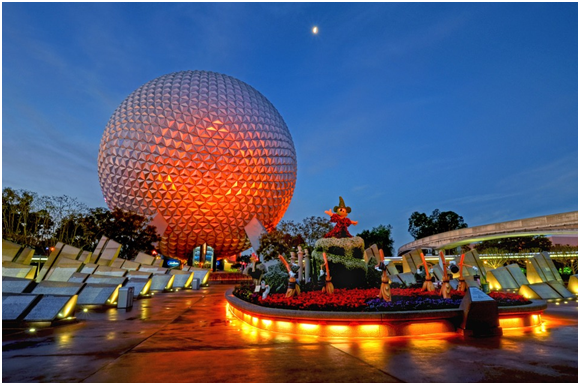 Attraction
There are many attraction spots like central Florida attraction, wildlife attraction, water adventures and more. You can visit places like Kennedy space center, fun spot America, coca-cola eye and many places with saving over 15% on tickets. In wildlife attraction, it includes places like Gatorland, the Florida aquarium, sea life Orlando tickets and more. Grab discount on Orlando tickets for adult and children on wildlife attraction places. Water adventures include Jet Ski, paddleboat rental, water -ski, wake board rental and more.