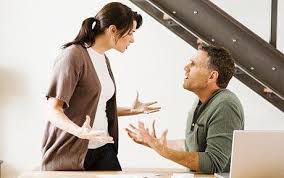 It's never easy when a marriage or significant relationship ends. Whatever the reason for the split—and whether you wanted it or not—the breakup of a relationship can turn your whole world upside down and trigger all sorts of painful and unsettling feelings. But there are plenty of things you can do to get through this difficult time and move on. You can even learn from the experience and grow into a stronger, wiser person.
Taking care of yourself after a divorce or relationship breakup
A divorce is a highly stressful, life-changing event. When you're going through the emotional wringer and dealing with major life changes, it's more important than ever to take care of yourself. The strain and upset of a major breakup can leave you psychologically and physically vulnerable.
Treat yourself like you're getting over the flu. Get plenty of rest, minimize other sources of stress in your life, and reduce your workload if possible.
Learning to take care of yourself can be one of the most valuable lessons you learn following a divorce or breakup. As you feel the emotions of your loss and begin learning from your experience, you can resolve to take better care of yourself and make positive choices going forward.
Self-care tips:
Make time each day to nurture yourself. Help yourself heal by scheduling daily time for activities you find calming and soothing. Go for a walk in nature, listen to music, enjoy a hot bath, get a massage, read a favorite book, take a yoga class, or savor a warm cup of tea.
Pay attention to what you need in any given moment and speak up to express your needs. Honor what you believe to be right and best for you even though it may be different from what your ex or others want. Say "no" without guilt or angst as a way of honoring what is right for you.
Stick to a routine. A divorce or relationship breakup can disrupt almost every area of your life, amplifying feelings of stress, uncertainty, and chaos. Getting back to a regular routine can provide a comforting sense of structure and normalcy.
Take a time out. Try not to make any major decisions in the first few months after a separation or divorce, like starting a new job or moving to a new city. If you can, wait until you're feeling less emotional so that you can make better decisions.
Avoid using alcohol, drugs, or food to cope. When you're in the middle of a breakup, you may be tempted to do anything to relieve your feelings of pain and loneliness. But using alcohol, drugs, or food as an escape is unhealthy and destructive in the long run. It's essential to find healthier ways of coping with painful feelings.
Explore new interests. A divorce or breakup is a beginning as well as an end. Take the opportunity to explore new interests and activities. Pursuing fun, new activities gives you a chance to enjoy life in the here-and-now, rather than dwelling on the past.
About April:
April Kirkwood, M.Ed., has Masters degrees in both education and mental health counseling from Youngstown State University in Youngstown, Ohio. She has worked as a social worker in an inpatient hospital, as a therapist assisting treatment teams, and has led intake, discharge, group sessions and summer programs.
Kirkwood has over 26 years' experience as a middle and high teacher and counselor in both Ohio and Florida. She has worked as the dean for a guidance department of a K-8 school specializing in PBS (Positive Behavior Support) and peer mediation. As well as a lead English instructor for Broward County Schools in Florida, where she was instrumental in mentoring new staff in the area of raising freshman and sophomore state scores in reading and writing.
She also has experience leading weekly court ordered parenting classes, directed at addressing school attendance issues; and has worked with inner city families as a liaison, uniting counselors, school staff and parents.
Her new journey takes her from the shoes of educator to boots of an author and speaker, grounded in her love of the mental health field as well as sharing her personal struggles with love. Kirkwood shares insights about seldom talked about learned behaviors of 'lust' and 'romance' during critical adolescent times in the growth of each of us. This relatively untouched developmental milestone is key to raising healthy sons and daughters, and to heal areas in our own hearts and minds that keep us stuck in repeating
dissatisfying romantic commitments. She has taken the road less traveled as a woman's advocate bridging the world of psychology with spirituality as a therapist specializing in holistic practices empowering young and old to learn a new way of placing their hearts in the hands of the right kind of lovers.
For many couples hurtling towards divorce or the end of a serious romantic relationship, the love ends before the ink is dry on the divorce decree or someone moves out. For others, the emotional roller coaster of a break-up can be devastating. The wounds remain open well after the case is closed. Steve Berzner is the first lawyer to take a gay divorce case in the state of Florida, so he is more than equipped to handle a wide variety of divorce cases.
Below Are The 5 Things Every Person Should Know Before Filing For Divorce According To Steve Berzner
Hire a Good Divorce Attorney
Interview at least three divorce attorneys before you decide on one. Go with an attorney who has at least 5-10 years' experience practicing family and divorce law. I
Get an Idea of Where You Stand Financially
You need a clear picture of where you and your spouse stand financially. One of the primary goals of the divorce process is the make an equitable distribution of marital assets and debts.
Determine what you own:
Some marital assets are obvious. It is clear that the marital home, any financial accounts and vehicles are assets that should be split equitably. Other not so obvious assets may include artwork, pension plans, inheritances or belongings brought into the marriage.
Determine what you owe:
When determining what you owe it does not matter whose name any debts are in. Marital debt will be split based on who is more financially able to pay the debt, not by whose name the debt is in. The easiest way to determine marital debt is to get a copy of your credit report. Any debt you have will be listed on your report.
Gather Proof of Income
You need documentation showing your income and the income of your spouse. If you and your spouse are salaried employees, you will need a copy of the most recent pay stubs plus your most resent Income Tax Return.
Make a Post-Divorce Budget
This is the fun part, figuring out your post-divorce budget. The part where you get to determine what you will have to live on once you are divorced. You are aware of what it takes to run the household now. What you need to know is what your costs of living will be after the divorce. Some people's incomes drop drastically after divorce. Its best you be prepared by building a budget now instead of being hit over the head with bills you can't pay.
Establish Credit in Your Own Name
If you don't have any credit in your name alone, you should establish some now. You can do this by obtaining a credit card but remember you want a card that is in your name only.
Many women find that, after divorce they have a hard time purchasing a home or car because they have spent years sharing credit with their spouse. All that credit you've had over the years with your spouse is helpful to him but once you are a single woman, you will get very little 'credit' for keeping those payments up.
Everyone has been a victim of divorce, it may be you, a family member or a close friend. Divorce can be a difficult and harrowing process for everyone involved. There is a better way. The Collaborative Law Process. Steven Berzner is the proud president of the Collaborative Family Law Professionals of South Florida, whose members are committed to resolving dissolutions of marriage and other family law matters without the war of litigation.
The Law Office of steven L. Berzner, Esq. is located at 1040 Bayview Drive in Fort Lauderdale.
About
Steven Berzner is a lawyer in Fort Lauderdale, Florida. He practices family law exclusively, and has done so for over 20 years. He is also a Florida Supreme Court Certified family law mediator. During that time, he has represented clients in high conflict divorces, domestic violence, child and spousal abuse, custody, child support and just about every other type of family law cases. What separates Steve from other attorneys in his field is his dedication to each and every client and their children, regardless of the fees they pay or type of case they bring to him. Steve also provides pro bono services to Women in Distress and No More Tears, organizations that provide assistance to victims of domestic violence and their children.
Steve is a very active member of the Family Law Section of the Florida Bar. To name just a few of his accomplishments, he is a member of the highly prestigious Executive Council, the chair of the Alternative Dispute Resolution Committee, and a member of the Children's Issues Committee. Steve also volunteers as a mentor to recently admitted family law attorneys.