Gone are the days when people took natural food products only. Nowadays, supermarkets and chain stores are all filled with processed and oily foods. And while there is no problem with choosing processed foods, the truth is that the diets contain high cholesterol levels. Besides the food, technological advancements have limited the human movements, making it hard to exercise unless you have costly gym equipment.
The modern lifestyle has brought forth many unwanted effects. The primary impact includes chronic illnesses and excessive weight gain. To find an alternative solution for shedding off excess weight, people have come up with diet trends to avoid extreme pressure. These trends are highly effective, but the success factor depends on your discipline on a diet. Here is a list of useful diet trends in 2020. Go through them and try their effect on you:
DASH Diet
DASH stands for Dietary Approaches to Stop Hypertension. The program's primary role is to prevent hypertension and the chronic conditions caused by a high intake of sugar and processed foods. The people who follow this diet plan only take vegetables, fruits, and red meat. They also take small portions of carbohydrates once in a while. According to multiple studies, the diet is very effective, and it has helped thousands of people to keep an eye on their sugar levels in the body. You may go through this book to know how to deal with burning illnesses such as gout naturally. However, the guides may not be effective for weight loss, but rather, can help you stay safe from the mentioned illness.
The Keto Diet
The keto diet is another popular and effective diet plan for people looking forward to losing weight. The diet only emphasizes the consumption of proteins and fats and limits the intake of carbohydrates. Experts behind the diet believe that the carbs are easily converted into glucose, which, in turn, contributes to the body weight. The ketosis process works when the body breaks down the fats and proteins and converts them into energy. In short, the people who take this diet take lots of proteins and avoid pasta, wheat, and other carbs. The menu also excludes the starchy vegetables.
Paleo Diet
Paleo diet is also known as a caveman. Health experts behind the menu believe that natural foods are the best way to prevent excess weight. So, the people who follow this diet only take the natural foods our ancestors used to take. These foods include whole grains, yams, cassavas, and all foods which can be eaten straight from the garden without being processed. More paleo diet food substances include fish, fresh meat, nuts, maize, beans, potatoes, and all farm products. The diet excludes processed farm products such as milk, which is processed to yogurt. People who follow this diet derive their sugar from natural farm products, not from processed sugar.
Intermittent Fasting
Intermittent fasting is the leading diet trend right now. As the name implies, the diet plan requires people to stay for a specified period without eating. Ideally, people should take at least 16 hours per day without taking any food. In this plan, you can follow the diet alternatively or consecutively according to your desire. The program has different variations on the calories you can take per diet. In between meals, you should take plenty of water to keep your body hydrated. The diet openly works for those who follow it well and avoid too many calories.
Mediterranean Diet
The Mediterranean diet emphasizes vegetables and plants. Health experts behind the menu believe that vegetables, plants, whole grains, and beans are natural products, and so, they don't expose people to chronic illnesses. Also, vegetables do not contain any cholesterol or fats, and thus, they do not expose the person to adding more weight. Vegetables and fruits do not stay in the body for long, and therefore, people on this diet should take small but many portions of food per day.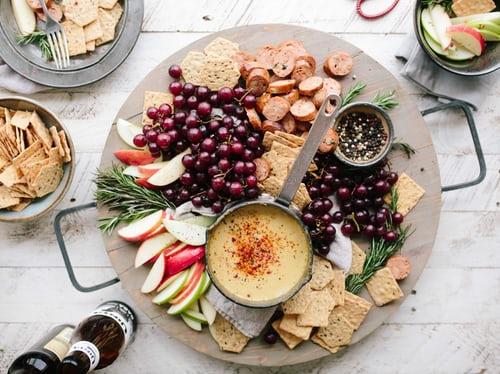 Whole 30 Diet
The whole 30 diet is a seasonal plan. 30 stands for thirty days; thus, the program only spans for thirty days. During those days, the people on it should avoid alcohol consumption, sugar, and excess carbohydrates. They should only limit themselves to small portions of a balanced diet. The plan is therefore ideal for people who need to watch their weight for a shorter period.
There are many diet trends, but the above are the main ones. If you would like to watch your weight and avoid excessive consumption of processed foods, find the best plan, and start. For best results, be disciplined, and find other people to motivate you in the program.