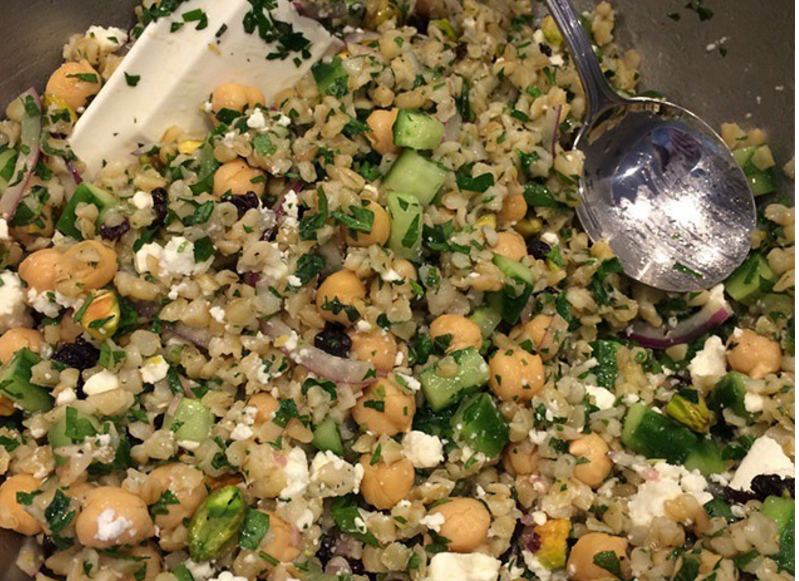 Bulgar, cucumbers, parsley, mint, red onion, garbanzo beans, feta cheese, & pistachios.
This was the linch everyday for Monica, Phoebe and Rachel.
On last night's NBC special, Must See TV: An All-Star Tribute to James Burrows, the Friends cast got together again for a long-awaited reunion-minus one Matthew Perry-to honor prolific sitcom director James Burrows, who directed 15 episodes of the series. It's the first time the crew has gotten together on TV since the beloved show ended in 2004.