[contact-form-7 404 "Not Found"]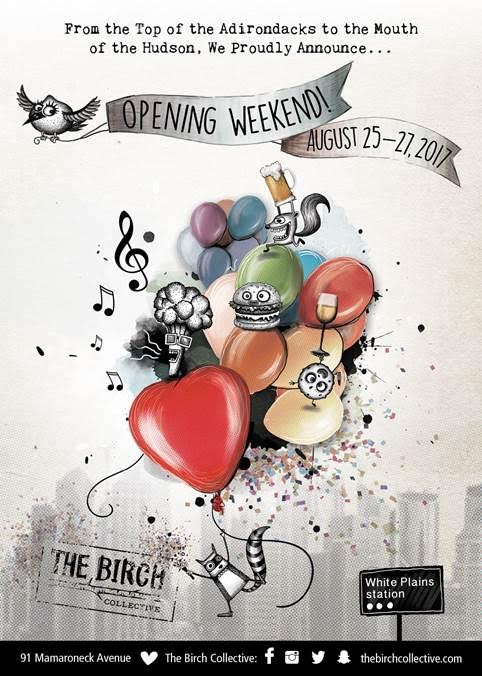 As Westchester continues its rise as a culinary destination for top chefs and foodies alike, the area is gaining a creative new gastropub with the opening of The Birch Collective. Helmed by restaurateurs Pierluc Dupont and Matthew Gagnon Guastaferri, The Birch Collective is a fresh, new neighborhood gastropub concept that combines classic American cuisine with a Québécois twist – creating a unique culinary experience in Westchester County.
Enlisting the help of Chefs Rodney Aguilar and Tony Giulietti, who's experience includes executive chef roles at Bice and Chum in Quebec, The Birch Collective features a menu of high-quality comfort food with a French Canadian take on beloved American classics such as The Birch Burger, Cluckin' BLT, and a three cheese Mac'n on Mamoroneck dish, complete with brioche breadcrumbs, truffle oil, and lobster upon request. The menu will also include Canadian favorites like "Poutine Quebecoise," "Poutine & Lobster," and "Sugar Pie, Oh My!" All dishes range in price from $5 – $20 – focused on an affordable, quality experience that one would expect to find in the 'big city.'
In addition to the robust lunch, brunch (Saturday + Sunday) and dinner and late night menu service, The Birch Collective will offer craft beer and over-the-top cocktails designed by master mixologist Samuel Trudeau. Standouts range from the Pina-garita and BirchBerry Mojito to the Montreal Mule and the Birch Bloody Caesar – the lesser-known, but even more delicious cousin of the Bloody Mary. All cockatails are styled in fun, Instagram-friendly glassware meant to satisfy both your taste buds and eyes, and begin at $9. Consumers can also peruse from the BirchTail menu, offering $14 mixology creations in 32-ounce mason jars.
Procuring the help of respected Long Island designer Karen Dallago, the 110-seat, two-floor interior features two bars, as well as a family-friendly dining area with large handcrafted communal tables, seating for smaller parties, and a custom-made foosball table. The table tops throughout the space are made of authentic birch wood, with a mix of rustic metal stools and chairs, along with a variety of handcrafted benches comprising the majority of the seating options. Out front, The Birch Collective further pays tribute to its 'cabin in the woods' roots with a 7-foot moose beckoning passerby's into the warm, welcoming establishment.
Named after Quebec's official tree, the birch tree has long symbolized the promise of a new beginning and opportunity to make fresh memories – exactly what The Birch Collective seeks to do for residents of White Plains and the surrounding communities.
The Birch Collective is located at 91 Mamaroneck Avenue. Hours of operation are Sunday – Wednesday, 11AM – 2AM; Thursday – Saturday, 11AM – 4AM. The Birch Collective accepts all major credit cards and offers dine-in & takeout. For more information, please visit www.thebirchcollective.com or call 914-437-9065.