The Sweat Sessions is a fun al fresco fitness series consisting of three completely free 45-minute brand exercise classes to the surrounding community every Tuesday!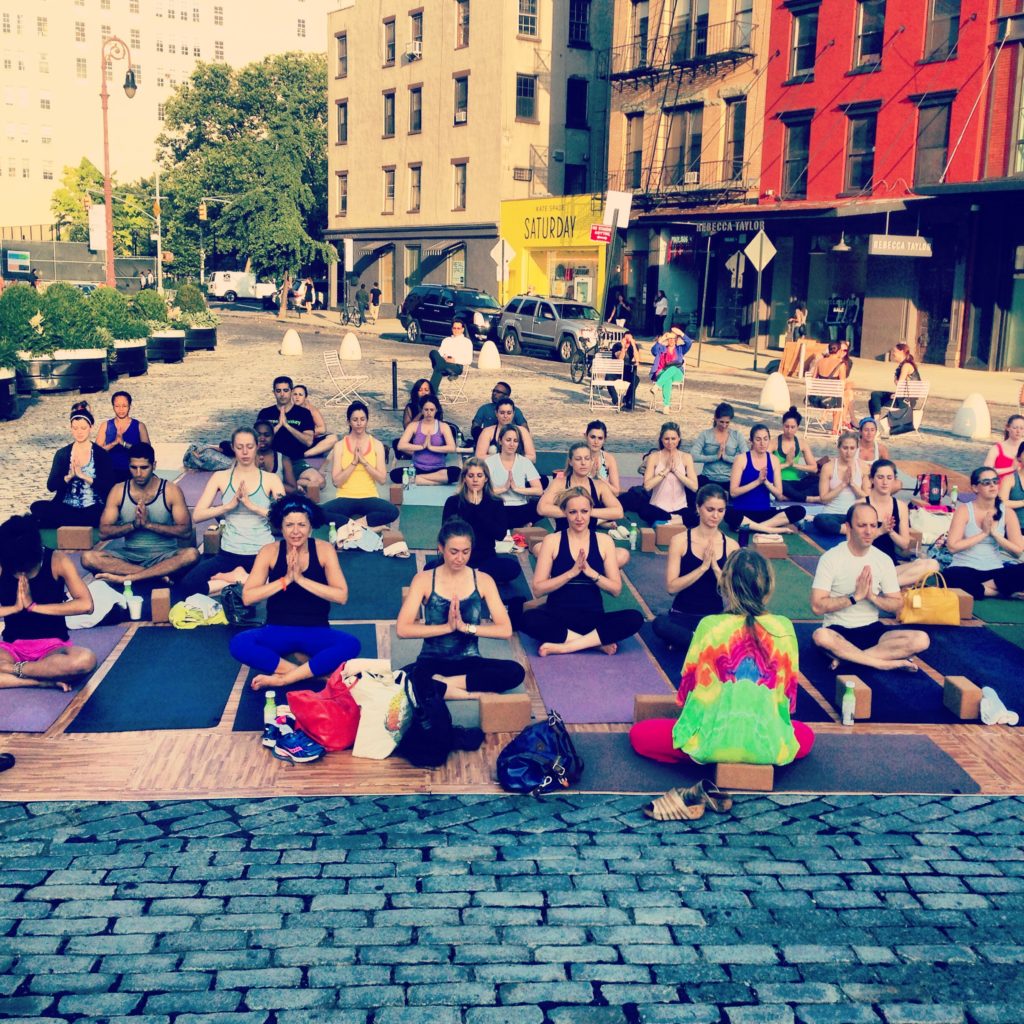 The Sweat Sessions – an outdoor summer fitness program that launched on May 10th – offers a fun al fresco fitness series consisting of three free 45-minute classes nearly every Tuesday night from May through August. The Meatpacking District has partnered with Wellthily, New York City's premiere healthy hospitality firm, to assist with the design of the program and to tap into their inspiring wellness network.
The schedule of classes and activities will be announced the week prior, and anyone may sign up for a free class and view the upcoming schedule of classes by visiting .
6:00 PM: The Class by Taryn Toomey – with Jaycee Gossett
7:00 PM: Lululemon Yoga
8:00 PM: Hollywood Hino Training Camp
WHERE:
The Sweat Sessions classes take place at Hudson River Park's 14th Street Park, located on 10th Avenue between 14th and 15th streets.