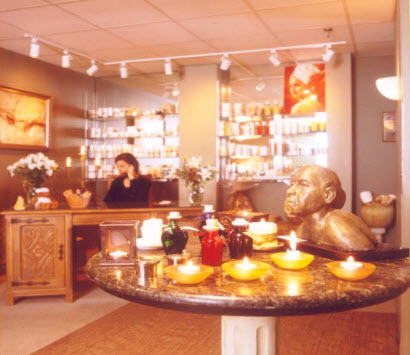 Natural healing methods are on the rise as antidotes for an over-connected, demanding world. The Global Wellness Institute (GWI) reports that US healthcare costs are forecast to rise an average of 5.8% every year through 2025. In turn, more Americans are integrating alternative, preventative health approaches into their lifestyles. Spa Week continues its dedication of delivering the best in health and wellness year round by working with spas nationwide to transform their traditional treatments into one-of-a-kind wellness experiences for our daily lives.
From April 17th – 23rd, hundreds of spas will give consumers the opportunity to explore wellness in an extraordinary and affordable way during Spa Week's Spring 2017 Event. "A profound shift in the way people consume wellness is underway: once a luxury or "add-on", it is now being infused into every aspect of daily life," shares Katherine Johnston, Senior Research Fellow, GWI.
From holistic salt therapy centers to detoxify the respiratory system, to standing in a -160 degree Cryotherapy Chamber to reduce cellulite and improve circulation, these signature services – normally valued at anywhere from $100 to $500 – will be available for just $50 each. Sit back and get ready to enjoy this roller coaster ride of healthy lifestyle choices and rejuvenate with our top recommendations for Spa Week's Spring 2017 event.
Joining Spa Week for the Spring 2017 event, sponsors include skincare sponsor, Peter Thomas Roth, beauty device sponsor Clarisonic and travel sponsor, Grand Fiesta Americana- Coral Beach, Cancun. The event is co-sponsored by CEW (Cosmetic Executive Women) and a portion of the proceeds from the Spring and Fall Events are donated to CancerandCareers.org.
Visitors to www.spaweek.com also have the opportunity to spread the "Gift of Wellness" by conveniently purchasing the Spa & Wellness Gift Card by Spa Week. Accepted at over 9,000 spa and wellness locations across North America, the Spa & Wellness Gift Card may be used during Spa Week or any time of the year without expiration. Recipients will have the freedom to choose from thousands of locations and services, all while knowing that you have their long-term health, balance and happiness in mind. Spa Week was created and founded by Cheryl Reid, who hails from successful careers within the luxury spa industry and publishing spheres.
About Spa Week Media Group, Ltd.
Spa Week Media Group, Ltd. is the leading health, beauty and wellness marketing company across North America. Through its website SpaWeek.com, millions of consumers from coast to coast benefit from an abundance of resources necessary to experience a healthier, well-rounded lifestyle, 365 days a year. Since its inception in 2004, Spa Week has continued to revolutionize the industry with the success of its biannual spring and fall events with signature $50 spa services, life-changing promotions and a robust gift card program. Spa Week continues its dedication of delivering the best in health and wellness year round with its Spa & Wellness Gift Card, the premier spa gift card of choice by consumers. This gift card is accepted at over 9,000 spa and wellness locations across North America and is sold in over 65,000 retail stores nationwide including Target, CVS, Walmart, Walgreens, Rite Aid, and on SpaWeek.com. It has never been more convenient to give and enjoy the gift of wellness.
TOP TEN WESTCHESTER SPAS. For a full list visit www.spaweek.com
Bare Skin & Laser
201 Marble Avenue
Pleasantville, NY 10571
HydraFacial MD®
Microdermabrasion with Pomegranate Peel
Underarm or Bikini Laser Hair Removal
Borner Touch Located within Cherylyn Salon North
430 Bedford Road
Armonk, NY 10504
60 Min Custom Stress-Relief Massage
60 Min Cleansing and Hydrating Vitamin C Facial
Epidavros Day Spa
272 North Bedford Road
Mount Kisco, NY 10549
50 Min Glow Massage With Aromatherapy
50 Min Glow Deep Cleansing Facial With Aromatherapy
Glow Haircut With Blow Out
Euro Laser Spa Services
20 Purdy Avenue, Suite 1
Rye, NY 10580
50 Min Massage: AromaTouch with DoTerra Essential Oils, Deep Tissue or Reflexology
45 Min Vitamin 'C' Brightening Treatment
Laser Hair Removal for Small Area or Brown Sun/Age Spot Removal (Up to 5 Spots)
Lord & Taylor Salon & Spa
750 Post Road
Scarsdale, NY 10583
50 Min Swedish Massage or Bioelements Facial
Novalash Eyelash Extensions (20 Per Eye)
Moroccanoil Mani/Pedi or Haircut, Conditioning Treatment + Style
Miriana Day Spa
590 Commerce Street
Thornwood, NY 10594
50 Min Hot Stone or Classic Massage
50 Min Lavender Cleansing Facial
50 Min Rose Petals Dead Sea Salt Scrub
Nicholas Day Spa and Salon
203 Wolf's Lane
Pelham, NY 10803
60 Min Charcoal Purifying Facial for All Skin Types
60 Min Detox Reflexology Pedicure
60 Min Healing Through A Holistic Lifestyle; A Lifestyle Coaching Consultation
Plastic Surgery of Westchester
500 Mamaroneck Avenue
Harrison, NY 10528
60 Min Traditional Facial
IPL Dark Spot Treatment
The Red Door – White Plains
125 Westchester Avenue
White Plains, NY
50 Min Spa Week Massage with Shea Butter Cream and Foot Reflexology
50 Min Spa Week Signature Facial
50 Min Spa Week Pedicure with Choice of Gel Polish for Toes or Hand Paraffin
Fountain Med Spa
1885 Palmer Avenue
Larchmont, NY 10538
5 Units of Botox
Laser Hair Removal for Underarms
IV Vitamin Therapy