Did your best friend ask you to be her maid of honor on her big day? Wow! That is thrilling news. It is such an honor to be bestowed upon you by your best friend and a lot of responsibility too. Being a maid of honor is not just about taking pictures and drinking wine with your best friend on their big day; it's a lot more than that. If someone chooses you to be their maid of honor, there is a lot for you to do, so do not accept the role if you cannot handle it. If you do accept, there are some simple tips and tricks that will help to make you such an incredible maid of honor, so read on to find out more.
Be There for Her
The last thing you want to do when you're a maid of honor is to be unavailable. The bride has given you this title for a reason, so make sure you're at her disposal. Pick up when she calls you and be there at every wedding-related appointment if you can. When the bride needs to vent, take her out, and calm her down; simply support her in every way possible. Offering your support doesn't mean that you need to be her servant. Undoubtedly, you have a life too, so support her in the most reasonable ways.
Do Your Duties
Since you signed up for this role, you should know that you're in charge of lots of different little things. Don't wait for the bride to call you to suggest throwing a bachelorette party or arrange a bridal shower. You are responsible for organizing these things without her having to ask you, so plan things as early as possible and make the preparations to host or co-host a bachelorette party and a bridal shower with all her friends gathered. You don't want to overlook fancy bridal shower decorations that will impress everyone, especially the bride. Choose subtle yet sleek decorations to make the venue look beautiful and the bride feels valued.
Go Dress Shopping
It takes weeks, even months, to find the right bridal dress. In order to find that dress, you will need to accompany your bestie to many bridal shops and dress fittings (unless you luck out and find one straight away, of course). You need to be with her to be her mirror, give her your honest opinion, and, most importantly, help her not to be nervous. The shopping doesn't end at finding the bride's gown; you still have a long way to go to find yours and the rest of the bridesmaids' too. Yes, being a maid of honor is exhausting but don't worry! You're up for it.
Take Care of the Bridesmaids
Although your sole focus should be the bride's comfort and the wedding plans, bridesmaids are your responsibility too. We all know that whenever there is a group of girls, there can be drama, especially at an emotionally-charged event like a wedding. Your role is to control this drama, shut it down immediately, and create harmony among the women. You will undoubtedly find complaints about the color or the style of the dresses, or in the bridesmaids' roles, and many other things. One of the bridesmaids may even tell the bride that she is not happy with the dress. Make sure you deal with these situations wisely and courteously without creating bigger problems or being biased.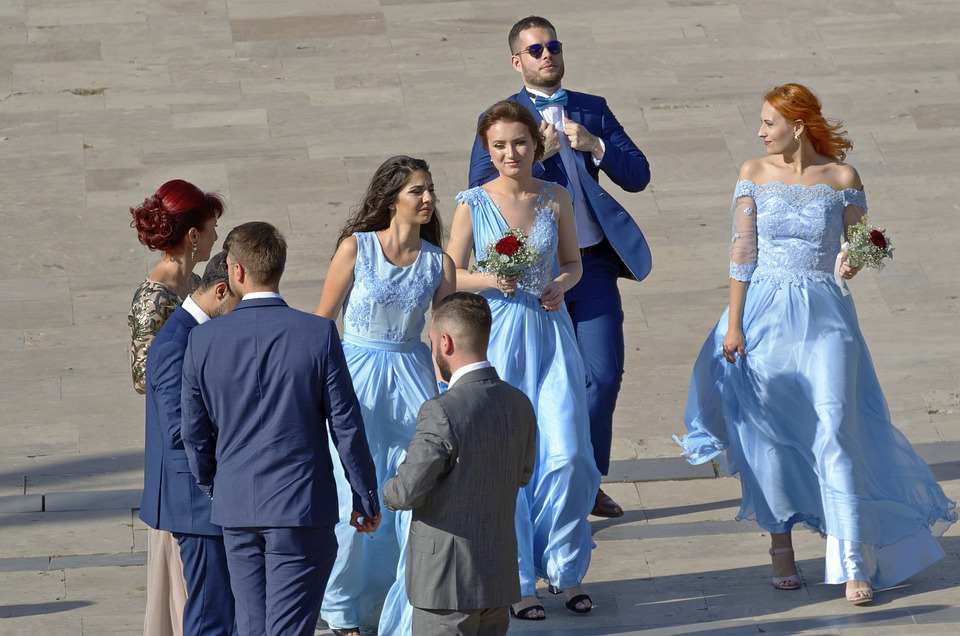 The Big Day
On the wedding day, you need to stand right by the bride's side like an honorary lady in waiting. Keep assuring her that everything will go as planned and keep telling her how gorgeous she looks. Stand by her in case she needs to touch up her lipstick and help her take a bathroom break if she needs one. Keep your cell phone handy to reply to texts and answer calls asking about the venue's location. Don't forget to enjoy this day with your bestie, be happy for her, and drink to this once-in-a-lifetime occasion with the rest of your friends.
Being called "BFF" by your friend is precious but being asked to be her maid of honor is a source of immense pride. This means that she truly loves you and thinks you're someone she can rely on. If you don't want to disappoint her, you should always be there for her and be her support. Whether it is your best friend, sister, or cousin who is getting married, you're celebrating one of your favorite people's weddings, so make every minute count and have a blast. Make sure you create wonderful lasting memories that both of you will cherish forever.