The world is slowly opening up again but that doesn't mean that COVID-19 has fled the scene. Many cautious people are still choosing to remain at home for the time being until they feel it is safer to go out. If you are one of those people who want to protect those around them but are having a hard time watching everyone else's lives go back to normal, then you have come to the right place.
We have created the ultimate self-isolation guide to ensure you have a good time at home. 
Redecorate Your Home
Our busy schedules can make our daily life very hectic which is why we often find ourselves wishing we had more free time on our hands to get involved in personal activities and hobbies. One of them being decorating. So, if you are choosing to self-isolate then this is the perfect time to redecorate your home the way you always wanted to. You can do some gardening and grow fresh herbs as you have always wanted. This will allow you to relax and also make healthier dinners. You can move around furniture and add decorative pieces to give your home a cozy and stylish theme that inspires you. With more time at home, you can finally dedicate time to creating the living space you have always wanted and you are definitely going to enjoy being at home if you are proud of your surroundings.
Shop Online
It is easy to fall into a slump when you are at home for a lengthy period of time. So, it is important to do things that make you feel good. Shopping for furniture or clothes always makes people feel better; but due to current events, many people want to be cautious about their spending habits. There is a way to shop online for furniture, clothes, and other items that spruce up your home and your wardrobe without spending a fortune. You just need to search for the best offers, which is easy because some online stores provide a cashback extension, which is a button you install for Google Chrome, and you can get up to 40% cashback at over 1,000 brands and stores in Australia. Getting yourself some clothes that you will be able to wear on your first night out after self-isolation or making your home look sleek with new furniture will definitely lift your spirits and keep you content and entertained.
Read
When we're growing up we spend so much time reading throughout our school years. Then, somewhere down the line, we become busy with careers and chores, that we seldom have time to get into a good book. If you're that person who promises to slow down during the summer and finally do some reading but wind up not doing it, this is your time. You can use this isolation to start reading all those novels you bought over the last few years and never got round to reading. Reading is a surefire way to remain entertained while you are staying home.
Take a Course
Is there a course you have always wanted to take? Do you sometimes wish you had some free time off from work to study? Maybe you have always been interested in entrepreneurship and knew it would help if you had studied business in college. Well, here's your chance to do whatever you set your mind to – you'll enjoy doing something for yourself and you can guarantee you'll be free for the foreseeable future. So, take that enticing online course. There are many great affordable options for studying online right now, so take advantage of that.
Learn a New Skill
One of the best ways to ensure you have a good time at home is to use this time wisely. You can consider learning a new skill that you rarely had time to pick up in the past. Perhaps you could spend this time learning a new language. You could also consider getting into yoga so you can do a little morning stretch every day and feel as good on the inside as you do on the outside. Maybe you have always wanted to play guitar and now that you have the time, you can sign up for online lessons and learn how to play an instrument by the time you're out and about. You can guarantee you'll have a good time picking up new skills and hobbies that make you happy.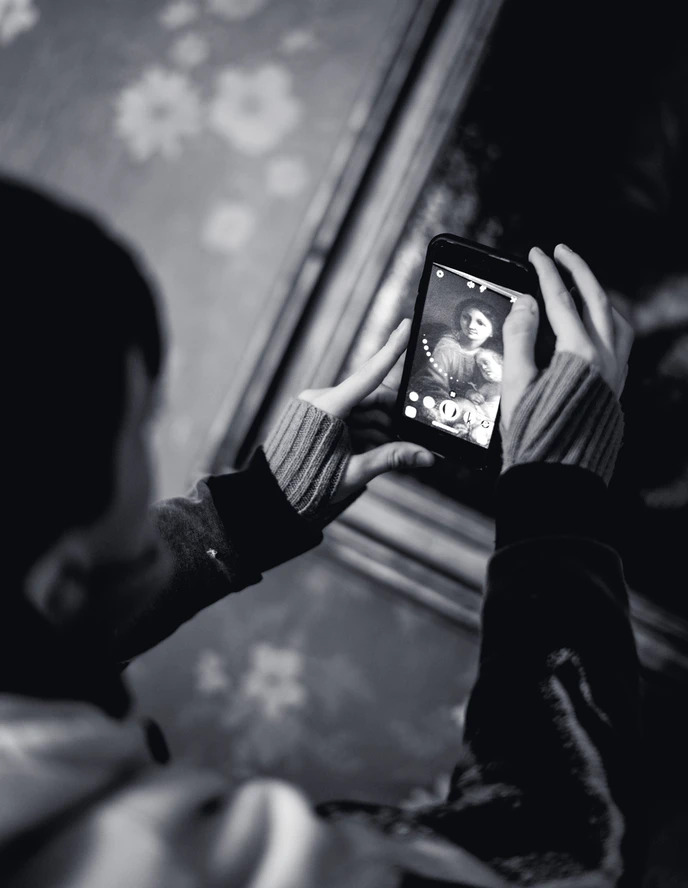 It can be hard to remain upbeat and positive when you are self-isolating, especially if you suffer from anxiety. This is why it is important to do things you love, learn new things to keep life exciting and use this free time to do the things you have always wished you had time for. With this guide, you are certainly going to enjoy being at home.