On a recent Thursday evening, I had the incredible pleasure of attending a Guided Dessert Tasting at Seth Greenberg Just Desserts in Larchmont, NY. To say that it was a delightful experience would be an understatement – I'm still unable to get over the mouthwatering goodness that filled my senses.
The Greenberg name is practically synonymous with baking excellence and for a good reason. Seth's father, William Greenberg, had renowned pastry shops on the Upper East Side for many years, creating a legacy that continues to shine through every delectable treat they produce. When you take a bite of their desserts, you can genuinely taste the rich history and genuine love poured into each creation.
During our tasting journey, I was introduced to some of my new favorite desserts, each one more heavenly than the last. From the luscious Carrot Cake and the delicate Linzer Cookies to the classic Blueberry Pie and the divine Coffee Cocoa & Cream Cake, every morsel was a testament to the artistry of the Greenberg family. However, it was the Raspberries & Cream Cake that truly stole my heart and became my latest obsession.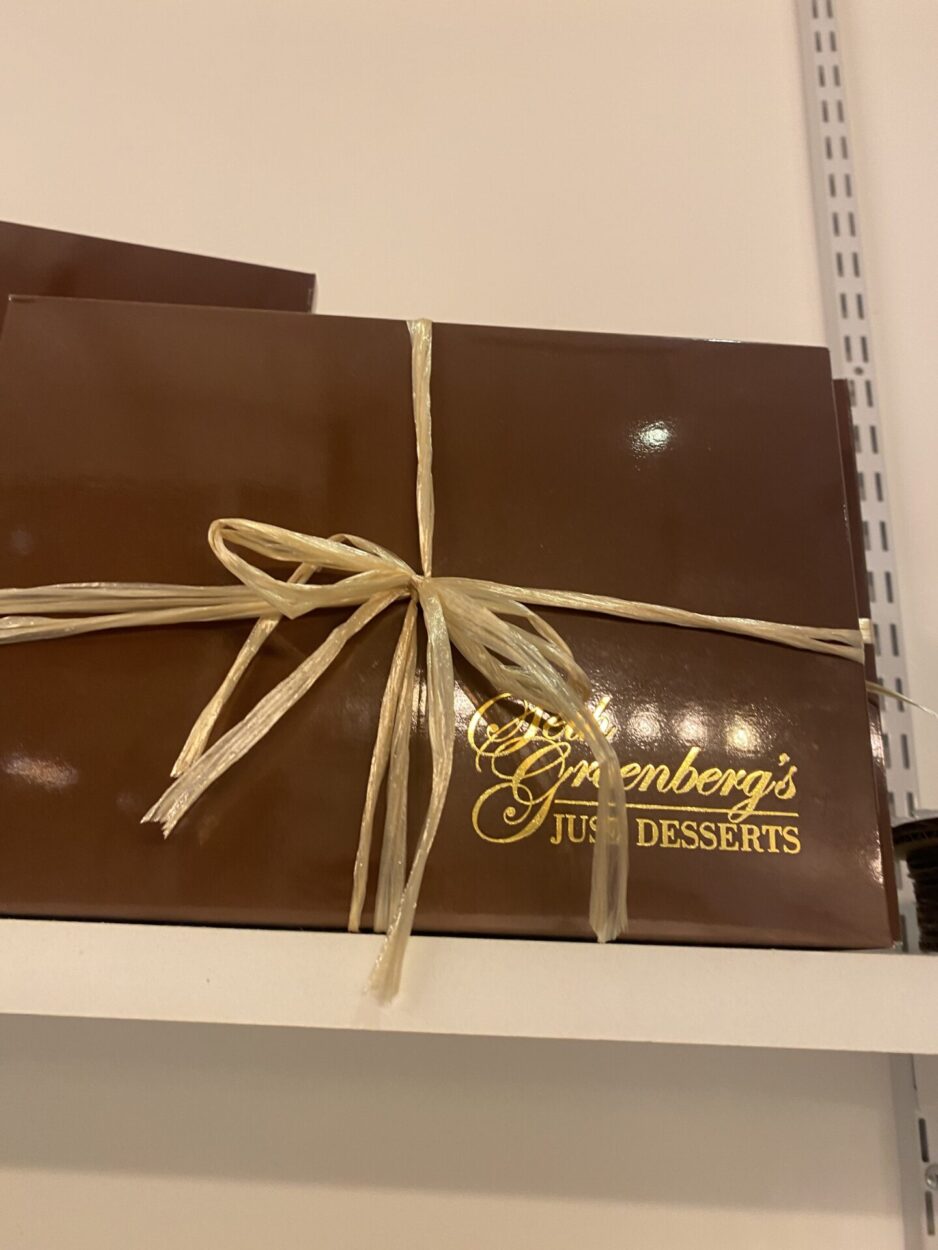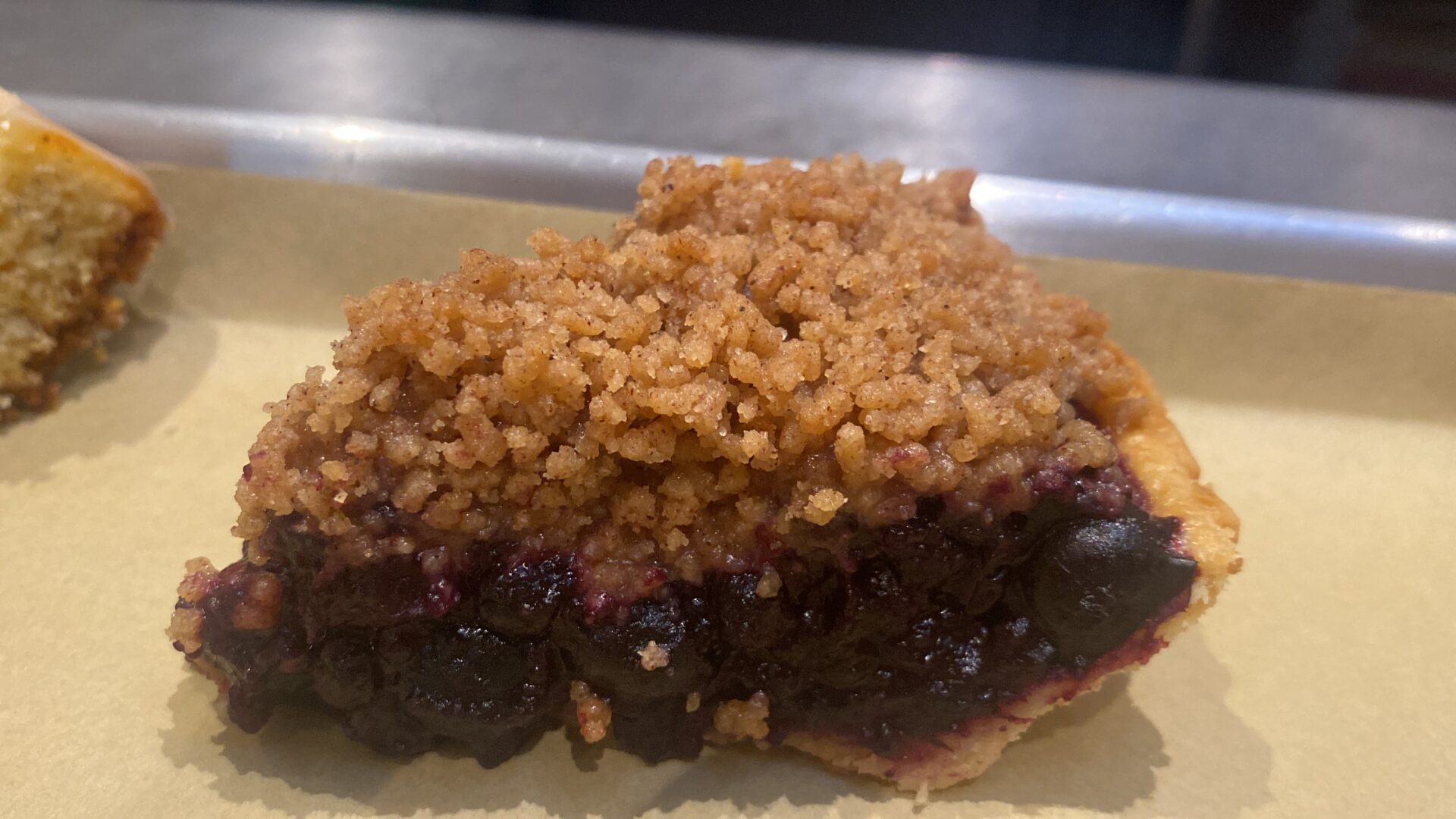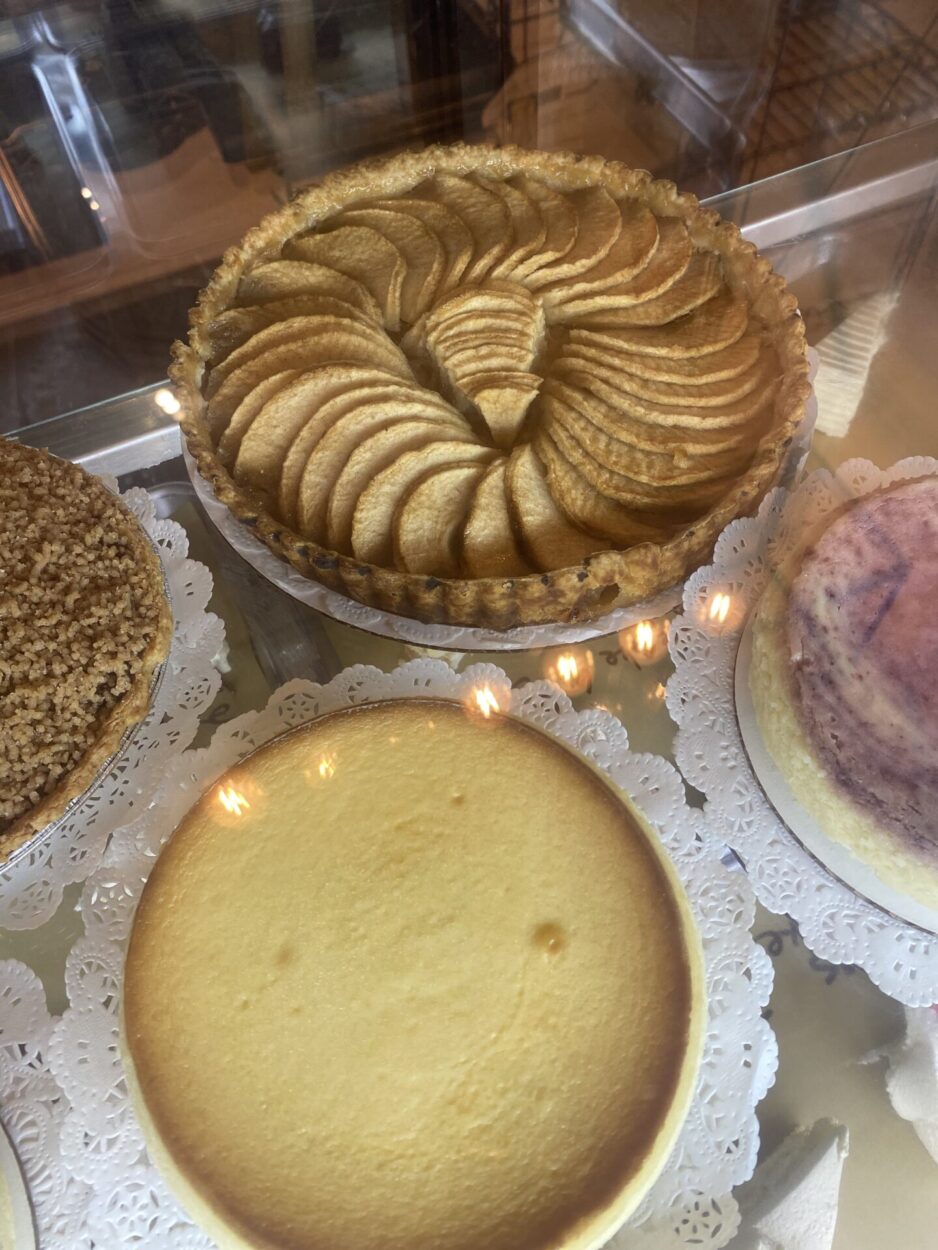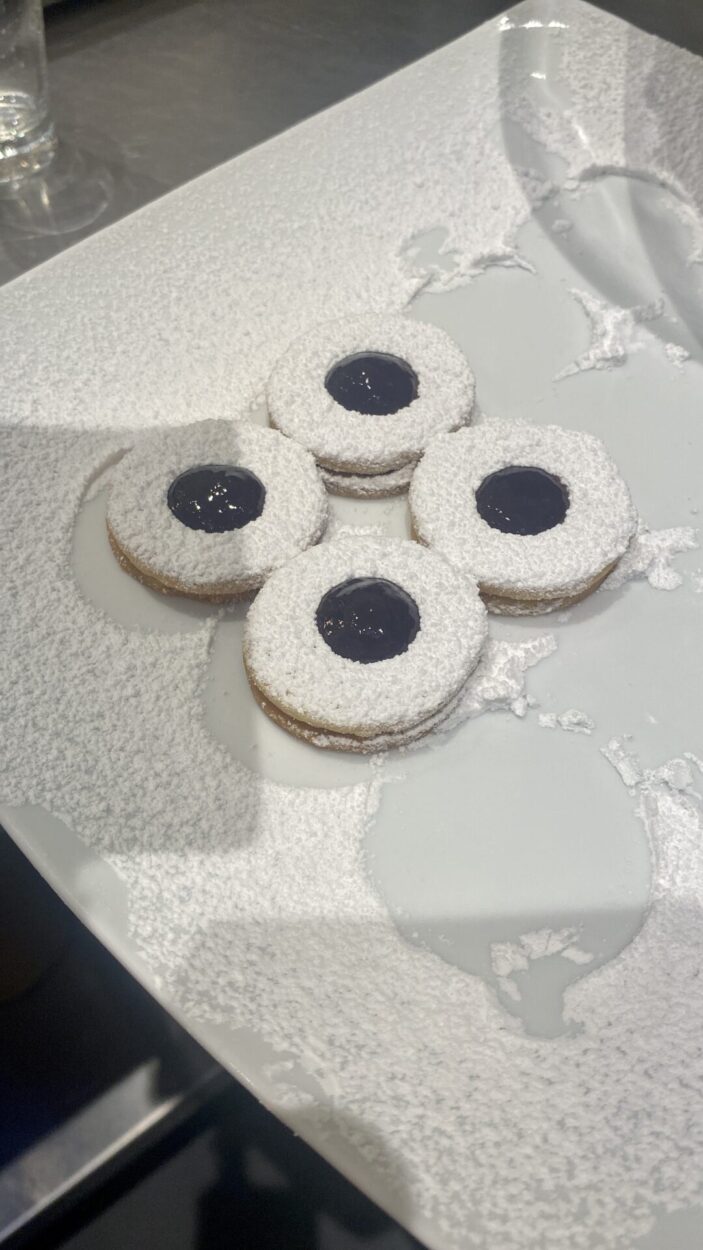 The love for baking runs deep in Seth Greenberg's veins. At the tender age of 10, he would eagerly stop by his father's bakery on his way home from school to "help" out. Seth chuckles as he reflects on those days, admitting he might not have been the most helpful assistant, but his passion for baking was just as strong then as it is now.
Seth's upbringing revolved around his family's bakery, William Greenberg Jr. Desserts, an iconic institution in the eyes of many New Yorkers. For decades, it has been the go-to place for special event cakes, classic cookies, brownies, and, of course, birthday cakes that hold a special place in countless hearts. Seth spent a remarkable 25 years mastering the art of baking and cake decoration side by side with his father.
For those who crave a taste of old-school New York nostalgia, you'll still find cherished childhood favorites at 1887 Palmer Ave. The Crown Cake, with its four layers of dark chocolate and velvety whipped cream between each layer, remains a classic. The cinnamon crumb coffee cake and the indulgent chocolate cake, cloaked in glossy fudge, are also timeless treasures.
However, Seth Greenberg has not rested on the laurels of tradition alone. He's introduced an array of new items, such as pot de creme, his own line of burst cakes, and an assortment of sponge cakes, each featuring a delightful center circle of lemon curd, chocolate mousse, honey, and apple for Rosh Hashanah, and pumpkin for Thanksgiving.
Another exciting addition to their offerings is freshly baked challah every Friday, a testament to Seth's commitment to delivering quality and authenticity. Larchmont was chosen as the flagship location for Seth Greenberg Just Desserts because of its discerning clientele that shares Seth's deep appreciation for the art of baking. He learned his craft at an old-school New York bakery, under the guidance of his father and some of the city's finest bakers, and he has remained steadfast in his dedication to using the finest ingredients to create exceptional treats.
Seth Greenberg's baking expertise has garnered well-deserved attention, with features in prestigious publications like The New York Times and The Daily News, as well as recognition at the American Craft Museum. Some of his most memorable moments include baking President Bill Clinton's 50th birthday cake, which was assembled live on the Today Show, and crafting cinnamon rolls "schecken" with Martha Stewart during a live broadcast.
If you're eager to experience the magic of Seth Greenberg Just Desserts for yourself, you'll be pleased to know they are open Wednesday through Friday from 11:00 am to 5:30 pm, Saturday from 8:30 am to 5:30 pm, and Sunday from 11:00 am to 4:00 pm. For a glimpse into their mouthwatering menu and more information, please visit their website at www.sethgreenbergsjustdesserts.com.
Prepare to embark on a sweet journey through time and tradition at Seth Greenberg Just Desserts, where every bite is a testament to a lifetime of passion and dedication to the art of baking.