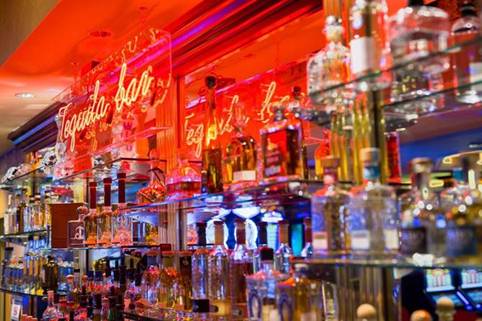 The Salsa Warriors return to the unrivaled Hispanic hotspot in the tristate area, Empire City Casino at Yonkers Raceway. This Saturday, April 22nd The Salsa Warriors will host their annual spring dance from 8pm until 1am and heat up the casino's Good Time Room with live performances by Johnny Mambo ORQ with Papote Jimenez and Pepito Gomez.
Can't make it this Saturday? ¡No problema! Latin music lovers have been flocking to casino for their weekly Salsa Nights on Sundays. Drawing crowds of up to 300 people, the dance party has become so popular that the casino added another weekly Salsa night on Tuesdays. There is no cover charge on Salsa nights for Empire Club members and only $10 for non-members.
Not your average Latin club, the fun doesn't stop when the music ends at 2:00 a.m. Attendees can Cha Cha their way through the casino and Salsa to the slots. With a casino floor larger than most in Vegas or Atlantic City, there are plenty of opportunities to try your luck until the casino closes at 6:00 a.m.
The bar will transform into Tequilaville and feature a variety of drinks crafted from the holy grail of fine tequila – their very own "Tequila Bible." For only $5 per drink, tequila enthusiasts can also choose from a variety of mixed drinks and frozen margaritas such as the "Blazing Blue," "Sizzling Strawberry" and much more. On 5/5, everything is $5 and continuing into the wee hours of 5/6. In addition guests can Rumba to the casino's restaurants, including Dan Rooney's Sports Pub and Nonno's Italian Trattoria, or grab something at the nine station International Food Court or some Tex-Mex at Lil' Cocina.