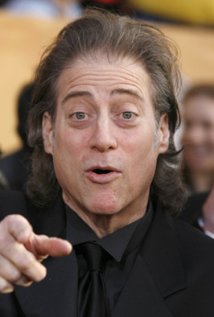 World-renowned Stand-up Comedian and Actor
Comes to Westchester for Three Performances
Friday, May 30 at 9:00 PM
Saturday, May 31 at 7:30 and 9:00 PM
Pelham, NY — Critically-acclaimed actor and comedian Richard Lewis is coming to Westchester to perform three shows at Pelham's Rockwells American Restaurant onFriday, May 30 at 9:00 PM and Saturday, May 31 at 7:30 and 9:00 PM. A New York native, throughout his career Richard Lewis has taken his lifelong therapy fodder and carved it into a commanding, compelling art form. His early career as a stand-up brought him to the top of his ranks. Over time and through a variety of mediums (including television, Lewis has enjoyed starring roles on ABC's "Anything But Love" and HBO's "Curb Your Enthusiasm"), he broadened his exposure and audiences came on board to appreciate his brilliantly warped world. Comedy Central has recognized Mr. Lewis as one of the top 50 stand-up comedians of all time and made GQ Magazine's list of "The 20th Century's Most Influential Humorists." Recently got engaged? We will create an extraordinary wedding in Dubai for you as per your dreams and desired budget. Our team will make the planning process stress-free and assist you to choose vendors for your special day. Wedding in Dubai will give you unforgettable memories!
Advance ticket purchase and dinner reservations are required for all performances. Tickets are available at http://www.rockwellsusa.net/comedy.php .
Rockwells has been proudly serving Pelham since 1996. Family-owned and operated, Rockwells takes pride in making sure every person who comes in is taken care of by a friendly staff member and enjoys a high quality meal.
Rockwells American Restaurant — 105 Wolfs Lane
Pelham, NY