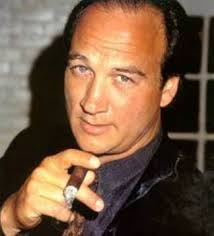 According to famed comedian Jim Belushi, "We are not stand-up comedians. Our show is not a passive, sit-back-and-watch experience. Most of the fun we have on stage comes from our inclusion of the audience – we get suggestions from them to begin each scene we perform, and in certain instances, bring them on stage with us to add to our performance. It's less a 'show' and more a party…. This group of actors brings me right back to how I started out in comedy." And so it will be at The Ridgefield Playhouse on Thursday, April 3, at 8 p.m. when Jim Belushi and the Chicago Board of Comedy are in the house. Bissell House (378 Main St., Ridgefield) will pour a free glass of house wine or draught beer with dinner the night of this show when tickets/stubs are presented. This event is underwritten by Cultec & Fairfield County Bank and is part of the Clark Construction Comedy Series with media sponsor i95fm. Opie
A favorite of film, television and stage audiences, Belushi is one of the great leading character actors, equally at home in drama and comedy, and a gifted performer who can hold a room as front man of a rhythm and blues band. Accompanying Belushi are Megan Grano, Larry Joe Campbell, Brad Morris, Joshua Funk, and Jonathan Barinholtz, all of whom are classically trained professional improvisers who tour regularly nationwide and are alumni of Second City. (Supporting cast may be subject to availability.) The Saturday Night Live and Second City alum Jim Belushi is widely recognized for his starring role on the ABC hit comedy According to Jim, on which he also served as executive producer, music composer and director.
                For tickets ($65), call the box office at 203-438-5795, or visit ridgefieldplayhouse.org. The Ridgefield Playhouse is a non-profit performing arts center located at 80 East Ridge, parallel to Main Street, Ridgefield, CT.