Nestled at the southwestern tip of South Africa, Cape Town is a city that boasts an enchanting blend of natural beauty, thrilling adventures, and rich cultural heritage. Whether you're a seasoned adrenaline junkie or someone who simply loves to explore, Cape Town has something to offer.
In this article, we'll uncover compelling reasons why Cape Town is the perfect city for adventure seekers.
Breathtaking Natural Landscapes
Table Mountain, a flat-topped wonder, towers over Cape Town, inviting hikers to its summit. Whether you choose to hike, abseil, or enjoy a leisurely cable car ride, the views from the top are nothing short of awe-inspiring.
Drive along Chapman's Peak Drive, and you'll be mesmerized by the stunning coastal vistas. Explore the vibrant marine life through activities like shark cage diving and whale watching, or this Cape Town travel resource recommends that you relax at pristine beaches where surfing and kite surfing are popular pursuits. And don't forget about the unique wildlife experience; a guided safari tour can bring you close to nature's finest.
Thrilling Outdoor Activities
Cape Town is not just about beautiful scenery; it's a playground for outdoor enthusiasts. The shimmering waters beckon for kayaking, scuba diving, and snorkeling adventures.
Mountain lovers will find joy in rock climbing, mountain biking, or trail running through scenic landscapes. Signal Hill and Lion's Head offer the thrilling experience of paragliding, where the city unfolds beneath you like a living map.
With activities ranging from extreme to family-friendly, there's an adventure waiting for everyone.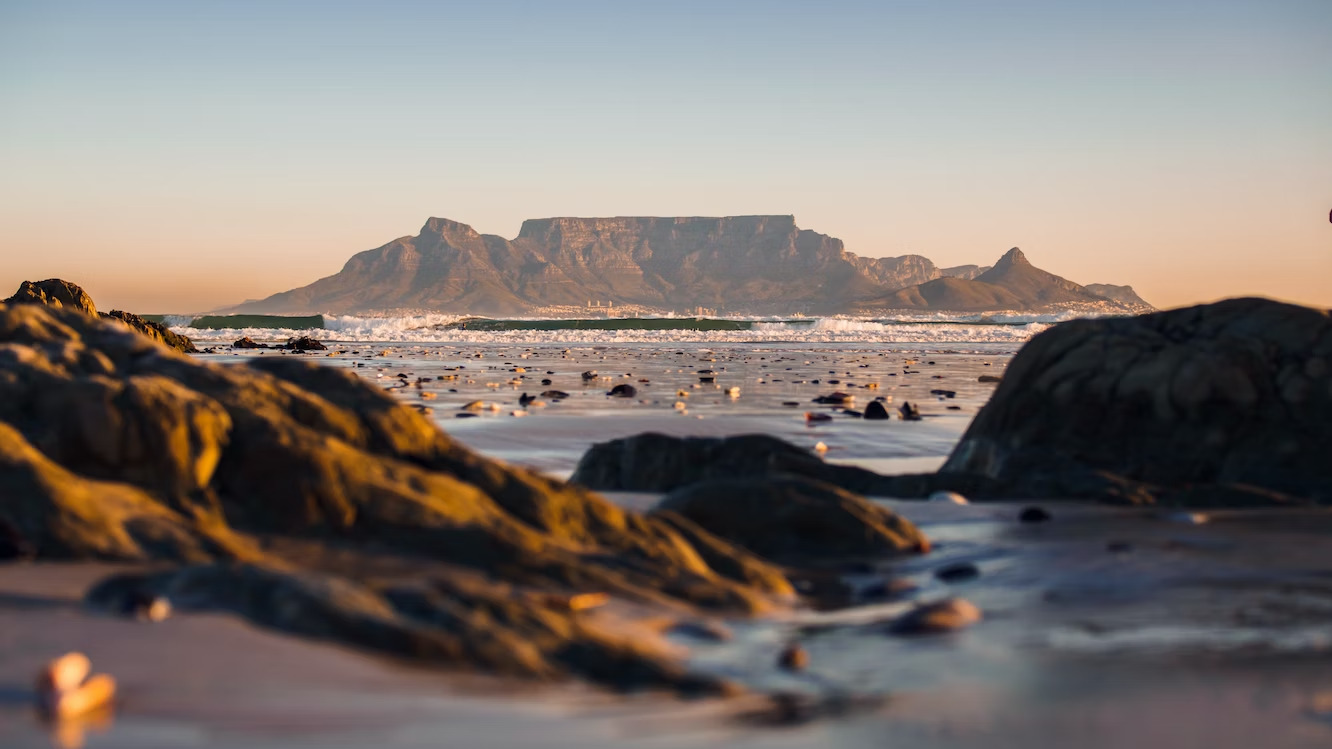 Rich Cultural and Culinary Experience
Cape Town's diverse cultural heritage is palpable. Visit Robben Island, the former prison of Nelson Mandela, or explore the poignant District Six Museum. Engage with the local communities through township tours, where the vibrant spirit of Cape Town comes alive.
A culinary adventure awaits, too. Savor unique South African dishes at bustling food markets or traditional restaurants. Take a day to explore the nearby Winelands region, offering exquisite wine-tasting tours amidst picturesque vineyards.
Festivals and events throughout the year also provide a window into the city's soul, from music and arts to sports and culinary delights.
Innovative Adventure Attractions and Experiences
Cape Town is not only home to timeless natural wonders; it's also a hub for innovative and unique adventure experiences.
Zip-lining Tours
Aerial Walkways
Adventure Golf
Ghost Tours
Off-road Segway Tours
These unique attractions add an extra dimension to Cape Town's adventure portfolio, ensuring that every visitor can find something fresh, exciting, and tailored to their interests.
Start Planning Your Trip Today
Cape Town is a city that effortlessly combines breathtaking natural landscapes, thrilling outdoor activities, a rich cultural and culinary experience, and innovative adventure attractions. It's a city that not only speaks to the adventure seeker in you but also offers an array of experiences that are fresh and invigorating.
If Cape Town is on your travel bucket list, consider this your invitation. Plan your adventure now, and immerse yourself in experiences as diverse and vibrant as the city itself. Whether it's the call of the mountains or the allure of a zipline through the trees, Cape Town is ready to welcome you with open arms.