PWR4 Fitness is a serious workout. With 10 minute intervals on the treadmill, rower, trampoline and weights, not to mention  planks and crunches to complete the full body workout, the class flies by and you will push your body to its limit.
It feels and sounds more like a nightclub than a gym.
I can do just about anything for 10 minutes. Especially when there is a DJ playing hits and lights are flashing.
That is why, I am so excited the PWR4 Fitness has opened in Mt Kisco. NY.
There is nothing better than starting your day with live music by DJ and a powerful 1000 calorie-burning workout!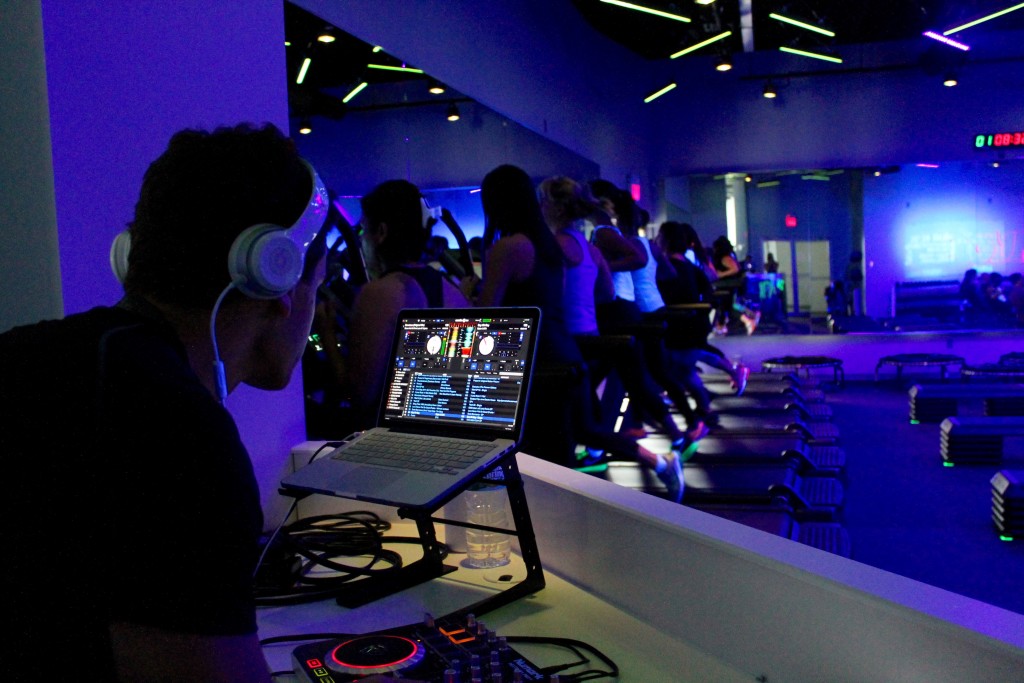 Work all your muscle groups and add some variety to your fitness routine at this new boutique studio, offering rowing, running, lifting and bouncing-based group workouts in a friendly, dynamic and uber cool  environment. As anyone who regularly works out knows, the exercise plateau ( not to mention boredom) is a real and awful thing. You've worked so hard to improve your fitness level and now the same work isn't producing the same results. The only cure for the plateau is variety. You have to mix up your workouts to keep your body in top form.
It's a black light party so come dressed to glow.
Run. Row. Lift. Bounce.
222 E. Main Street
Mount Kisco, 10549
(914) 336-0901