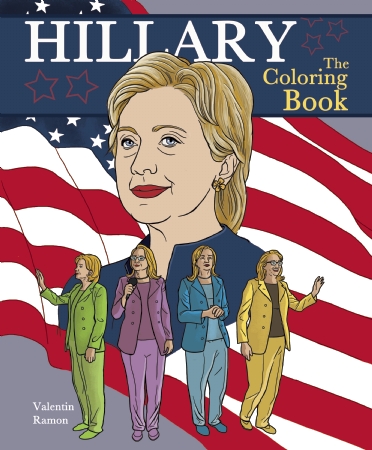 Will she or won't she?
We are–potentially–just weeks away from Hillary Rodham Clinton announcing her candidacy in the 2016 U.S. Presidential Election.
To honor America's best-known female politician, we bring you "Hillary: The Coloring Book." Whether you love her or hate her, you'll color and discover the extraordinary life of Hillary Rodham Clinton.
Grab some crayons and add your own twist to these 30 unforgettable moments throughout her life. You'll capture her early childhood and academic accomplishments, time as First Lady in Arkansas and the White House, and years in the Senate and State Department, as well as her entire political career right up to the launch of the 2016 Presidential Race. You can even design the ultimate Hillary 2016 campaign poster!
All 30 hand-drawn images are ready to be colored—including the iconic "Texts from Hillary" moment—and are accompanied by fascinating facts about the life and times of America's Madam President-in-waiting.