Nordic Edge, a premier modern health and wellness center, celebrated its official grand opening in Scarsdale, NY (58A Christie Place) on Thursday, May 31, 2018, marking the third location for the growing company. Nordic Edge also has stores in Eastchester, NY and New Canaan, CT.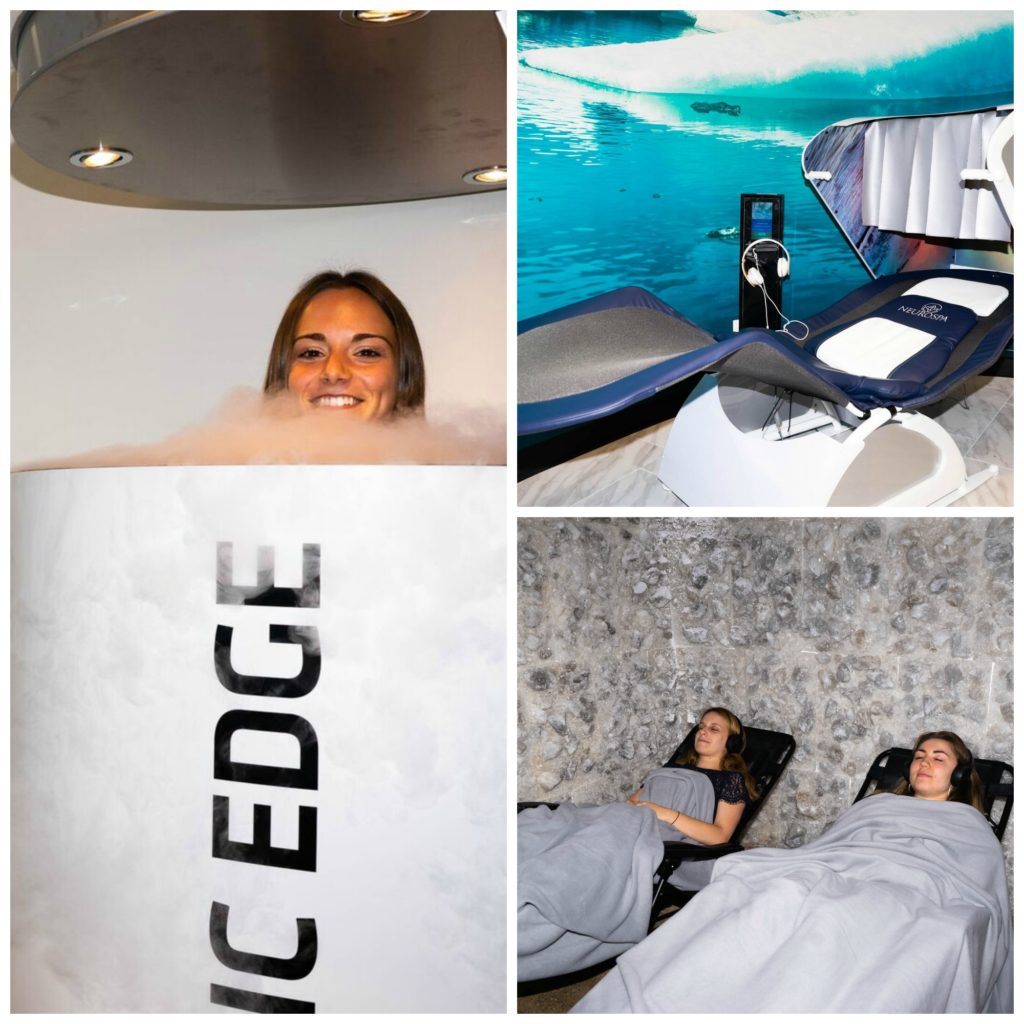 Nordic Edge offers a variety of cutting-edge health treatments, including whole-body and localized cryotherapy;infrared heat therapy; compression therapy; salt therapy; vibroacoustic therapy and the Nordic Facial. It offers the latest advances in cryotherapy and innovative solutions to help individuals achieve their wellness goals.
"Nordic Edge is thrilled to join the Scarsdale community," said Dr. Marie O'Connor, President of Nordic Edge. "We are excited to provide our modern health and wellness treatments to help people look and feel their very best."
"One of our treatments is cryotherapy, a rapidly growing and advanced therapy that's become very popular with top athletes and celebrities. We are now making it more accessible for everyone to enjoy its many benefits – such as reducing pain and inflammation, improved blood circulation, boosting metabolism and energy, reducing stress and anxiety, tightening skin tone and much more," added O'Connor.
Nordic Edge's whole-body cryotherapy sauna is set at -250° Fahrenheit. This safe, pain-free treatment speeds up your body's cellular metabolism, reduces inflammation, and increases blood flow and oxygen to your body all in three-minute sessions. It uses extremely cold temperatures to trick your brain into survival mode. This redirects blood into your core organs pre-fusing them with rich, oxygenated molecules. Once you step out, your body begins to heat back up causing your blood vessels to expand kickstarting dozens of benefits. Endorphins are released, pain starts to subside, and after only one session, you'll experience a rush of energy while feeling relaxed and restored.
Nordic Edge offers its signature "Freeze Parties" – which includes services for groups to reserve and enjoy together. It also provides "On The Go" wellness programs for businesses seeking to have a healthier, happier and more productive workforce.
In celebration of its official grand opening in Scarsdale, NY, Nordic Edge will be offering special promotions all weekend on Saturday, June 2nd and Sunday, June 3rd (valid only at Nordic Edge Scarsdale).
In addition to its three stores, Nordic Edge has a strategic partnership with XpresSpa Group Inc. (Nasdaq: XSPA) which provides some of its wellness services at both John F. Kennedy International Airport (JFK) in New York and Dallas Fort Worth International Airport (DFW) in Texas.
For additional information about Nordic Edge, please visit: www.thenordicedge.com