On June 3, Israel Invites New Yorker's to Partake in a Historic and Fun-Filled Celebration with Live DJ in the Heart of the City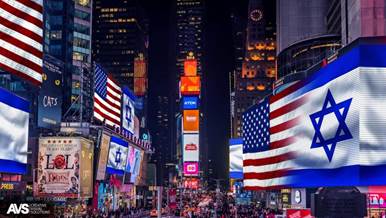 Kick off your "summer in the city" vibes by dancing the night away in celebration of Israel's 70th anniversary right in the heart of Times Square! On June 3, the Consulate General of Israel in New York & the Ministry of Culture and Sport invites all New Yorker's to join a historic and fun-filled block party with live DJ to honor the State of Israel's 70th anniversary.
The party will begin as Times Square's famous billboards transform into a homage to Israel's heritage of innovation and its miraculous first seven decades. Multiple celebrities including Mayim Bialik will be greeting the public through the Times Square screens and will share their enthusiasm for the country. The whole area will transform into a giant Israeli block party with live DJ sets as New Yorkers, Israelis and tourists alike dance into the night.
The free block party will take place between 8:00 p.m.-10:00 p.m. and will be open to the public. Join the conversation by following the event using the hashtag #Israel70TimesSquare.