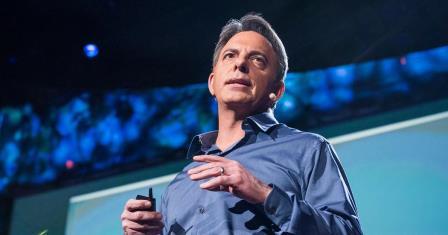 "The way we think about charity is dead wrong" says  nonprofit thought leader Dan Pallotta who will be the keynote speaker at the Association of Fundraising Professionals (AFP) Westchester Chapter's  fifth National Philanthropy Day (NPD) conference on Thursday, November 10, 2016.
Pallotta, an activist and fundraiser with an unconventional view of nonprofits is best known for his iconic 2013 TED Talk, which is one of the top 100 most-viewed TED Talks of all time.  In it he states that, "Too many nonprofits are rewarded for how little they spend — not for what they get done."  Pallotta thinks it's time for the double standard that exists between the for-profit and nonprofit sectors to change.
This will be the first time that Pallotta has spoken in Westchester County.
"Our vision for NPD this year was to start the conversation about the way Westchester nonprofits have approached funding the capacity of nonprofits (aka – overhead) so they can be more impactful, and there is no one better than Dan Pallotta to make the case," said Lauren Candela-Katz, NPD Chairperson.
NPD is a spectacular day for nonprofit professionals, board members, and volunteers to recharge their batteries, and learn about the latest trends and research in the field.
Five educational tracks will offer beginner, intermediate and advanced sessions so that attendees can choose the workshops they attend based on their own level of expertise in a topic area.  Candela-Katz said, "This unique format enables participants to customize their day to maximize their educational experience."
Workshops will focus on a range of topics including building organizational capacity, enhancing marketing and communications, putting digital strategies into play, engaging your board, and supercharging nuts & bolts strategies.  Other sessions deal with energizing your career and how to rock your meetings and promise an exciting and informative day.
With a total of twenty sessions, there is something for everyone from experienced development staff to Board members, volunteers and individuals thinking of making a career switch into the nonprofit industry.
It is anticipated that the event, which will be held at the Doubletree in Tarrytown, will draw over 200 high level fundraising professionals from the Hudson Valley region.
Tickets can be purchased at Afpwestchester.org