The holidays can be a lonely time.  For all the singles out there, start planning now so you don't feel depressed on the nights you wish you had a date.
I was recently asked by a young girl about the dating sites and which one to try.  There are so many, but at the end of the day they are basically all the same.
The breakdown is as follows:
1) Match.com costs money and it can be a lot of work if you are looking for that special guy.
2) Eharmony is good but even more work, so my suggestion for the holidays is try

Tinder

.
3)

Match or Eharmony

, its similar to applying early decision to college. You can be rejected. Just pick one. Ha Ha
4)

Tinder

 is not a hook up site unless you want it to be.  Most the people on

Tinder

are on Match as well.  It is done through Facebook so it is free and much less work. You pick someone who is your type and if they pick you, it's a match.

I know this sounds harsh but maybe for the holiday season you can have a holiday romance with no expectations other than going somewhere fun with someone new and begin the New Year that way.
Sometimes with

Tinder

you meet people who are just in town for the week because the App follows your geographic location.
The good thing about

Tinder

, its immediate conversation and you can meet or not as you choose and know what the persons objective is through texting which I find way more honest.
Give it a try, you never know who you may meet outside your own little circle:)
Still haven't found someone, I am sure there is someone working on a new app.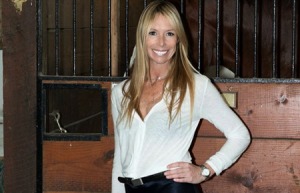 Susie Langer Bio
My passion is home decor and fashion.  My style is casual but elegant, classic and chic.  I have an eye for creating beautiful environments both inside and out.  My specialty is creating a space that is tailored to the individual and is more of a lifestyle concept.  I am inspired by everyday life.  My design ideas come from fashion, movies, and different places around the world.  I see the big picture and the potential to make any space beautiful.