Nowadays, photos have become a norm when anyone visits a beautiful place. It's happening all over the world. With the rise in technology, people use cameras and smartphones to capture whatever suits them for their albums or social media use. Taking a photo isn't as complicated as before. When it comes to scenes, there are different places in the world you can take pictures, including your backyard. However, there are more beautiful places that everyone wants to take their photos there.
Out of the hundreds of locations, here are the top six.
1. Fiordland, New Zealand
According to studies, Fiordland is the most beautiful place in the world. But is it? According to its location and the country where it is situated, the claims can be valid since New Zealand is the most beautiful country in the world. Fiordland is located in the southwest of South Island, and its popularity came from the Milford and Doubtful sounds. The place comprises a beech forest with sandy shores which offer an excellent viewing to Mitre Peak. To have the best photos, you need to take a Kayak to provide you with a good view while on the water.
2. Glacier National Park
China is one of the countries widely known for its beautiful features and fantastic places to take pictures. Some of these places are yet to get explored. On this list of beautiful locations, you can find Glacier National Park, which will create fantastic scenery for your photo sessions. Glacier National Park is located northwest of Montana and comprises a photogenic hidden lake. Some of the activities you can participate in this area other than taking photos include cycling, camping, and backpacking. You can also get to see wildlife ranges, including mountain goats and bears. Plan with your friends or family and get to enjoy this place full of iconic features.
3. Salar De Uyuni, Bolivia
Well, if you want to take the best photography in the world, Salar De Uyuni in Olivia is the most accessible place you can visit with your camera. It has been included in several lists that show the world's most beautiful countries, including this list. It comprises the most extensive salt flats, located in Bolivian Andes and extends to the horizon, creating an endless vista view. You can visit this place in two separate seasons to have an awesome photo taken. The dry season, which usually happens between May to November, enables you to capture stark white flats while the wet season, from February to April, gives a beautiful mirror effect. To reach this place, take a domestic flight from La Paz to the city of Uyuni.
4. Fingal's Cave, Scotland
If you live in the United Kingdom, this is the best place you can visit. Located at Staffa Isle in the Inner Hebrides, the area is fantastic for taking rock pictures. There are natural rocks that create ancient and sea caves that resemble a church. The place also produces the best sounds when waves splash against the rock walls. You can visit this place during the day and get to see other photogenic destinations. You can depart from this destination from several cities, including London, Southampton, Bristol, Birmingham, Glasgow, or Belfast.
5. Hallerbos Forest, Belgium
Are you a fan of trees and vegetation? Hallerbos Forest in Belgium is the best place you can visit for your photo sessions. It is one of the most stunning destinations anyone can visit in the world and enjoy the beautiful scenery. Famously known as The Blue Forest, you can visit it in April and get to capture the purples and blues flowers from the bluebells bloom. If you can't make it in April, you can visit the place any time of the year and capture the most amazing plants in the world. You can get your flight from Manchester, London, Bristol, Edinburgh, and Belfast, which will lead you to Brussels.
6. Faroe Islands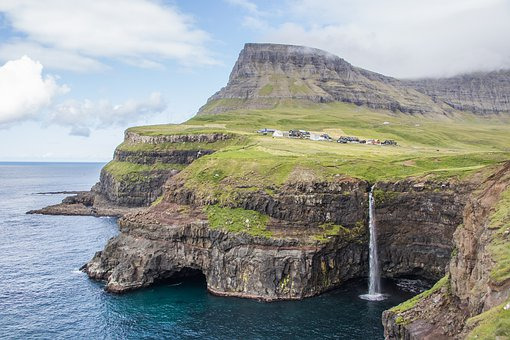 The Faroe Islands became a major tourist attraction in 2017, and it's one of the best places in the world where you can take photos and capture some memories. This untouched archipelago Island, between Norway and Iceland, is full of authentic and unique features placed in one of the world's most beautiful places. There are many green hills and mountains, picture-perfect hikes, clear lagoons, and other unique features that will make you take as many photos as your camera can hold. You can take flights to Sorvagur from London, Edinburgh, and Manchester.
You can visit other places to take beautiful photos, including Zion National Park in Utah, Northern Ireland, and Banff, Canada. From these places and others, you can take amazing, beautiful images that can trend worldwide and create history since they are the most beautiful places that very few have visited.