Meet my amazing friend  Shana Gulati of Lady Kismet.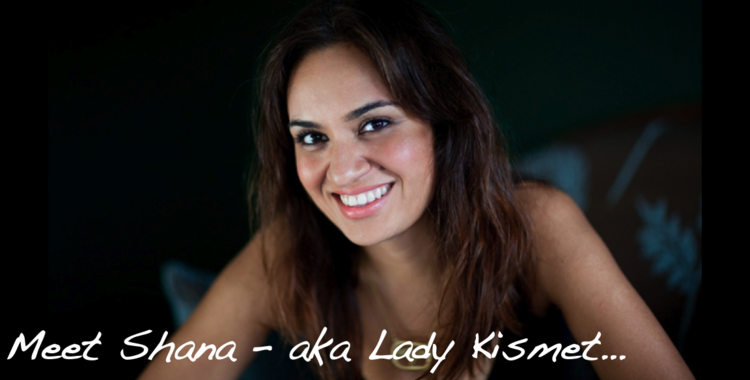 In Hindi, Lady Kismet means "Lady Luck", and each piece is designed with semi precious stones and is a representation of her life experiences. Each piece and each name has a meaning and can tell a story.
Shana Gulati, a former lawyer inspired by the beauty, lifestyle and culture of both her native India and her hometown of New York City. With this unique combination of style and spirit, Lady Kismet's jewelry portrays femininity in all its complexities. A friend of mine from college, suggested I  meet this jewel of a girl, and within moments I knew that this beauty was the real thing.  Her passion for designing, and creating each piece comes from her heart. 
Having no background in design, zero knowledge of where and how to make jewelry, she decided to head off to India to figure it all out or at least try.
Why jewelry design?
Jewelry design because it involves so many things in life I love. It allows me to be creative, free spirited, colorful (figuratively and literally), it allows me to have a lasting connection with the two places in the world that have help mold me into who I am (New York and my Indian heritage), it allows me to help make a woman, no matter from what walk of life, to feel feminine, like a princess or like a rock star or like an elegant lady or like a young fun girly girl or whomever or whatever she wants to channel by wearing one of my pieces. Jewelry design is my outlet but it allows my connectivity to other women in helping them just love something that's only theirs. 
Who is Lady Kismet? What does she stand for?
Lady Kismet is both a name with a special meaning because it was given to me by one of the two most important men in my life, my father and it's also symbolizes a new beginning, a new creation, a new chapter, a new me. She would have to stand for feeling nothing but happiness, good, sexy, strong, individualistic, curious, culturally cultivated, a taste for the anything but ordinary. She adds a sparkle in the way you both look and feel. 
Where do your ideas come from? What inspires you?
Everything and anything inspires me. My ideas come usually from both my daily life living in NYC and my travels, from the trinkets I've picked up to the ones I've explored. Having the luxury of living in one of the most amazing, diverse, fashion forward, creative, free spirited, individualistic cities in the world paired with having been born into one of the most colorful and beautiful cultures that physically thrives in a visually stimulating manner (not sure I'm saying this correctly but you get it-INDIA!!!), it's hard not to be inspired all the time. So it's a blend of my everyday and my gift of being handed a culture that is nothing less than amazing and a creative force.
What do you think accessories do for a woman (or man)?

What can't an accessory do for a woman! It can change her mood, it can givethe outfit a whole new look, it can be the centerpiece of what she's wearing, it can be that one piece that catches your eye! Accessories, esp Jewelry (b/c by nature it is feminine) can just make a girl feel that extra whatever she wants to feel. Be it sexy, be it bold and different, be it subtle and understated, be it chic or be it casual or just unique without having to say a word. Accessories tend to be conversation starters too! They are a way to connect, a way to stand out, a way to make yourself feel just a little extra special. I love what it can do and create!
Who are you designing for?
 That's a tough one. I definitely don't think it's for the masses. I think my jewelry   
(even the pieces that are the most demure and simple) still have a story. Each piece is done with intention, with thought and with a feeling. So I would say the girl/woman I'm designing for is somewhat similar minded. She is deliberate in
what she wears and when. She is someone that thinks and enjoys the fact that her piece was made and came from a place that's unfamiliar or maybe very familiar, but both love that about the jewelry. It's so different. It doesn't have to be conventionally pretty, it can have character whether it's feminine,  spunky, modern, simple, colorful, difficult, sparkly or just plain old awesome!
What beliefs do you hold dear about beauty and personality and style?
Comfort!  Comfort but sometimes a girl needs to thrown on a pair of heels and a pretty dress and just glam it up with all her favorite jewels! You are truly your most beautiful when you are comfortable. Now that can be 5 inch heels for one girl and a pair of cons for another! Accessories are just another extension and expression of you, your style, your mood… 
If Lady Kismet were a woman, what would she be like?
She's a blend of modern funk meets a respectful balance of culture and  tradition. She's someone that can be of any generation and any background. She couldn't be just like one person b/c she embodies. She's like all women, complicated, beautiful, sassy, sexy, understated, loud, and fun.
Lady Kismet jewels are one-of-a-kind pieces you need to have.