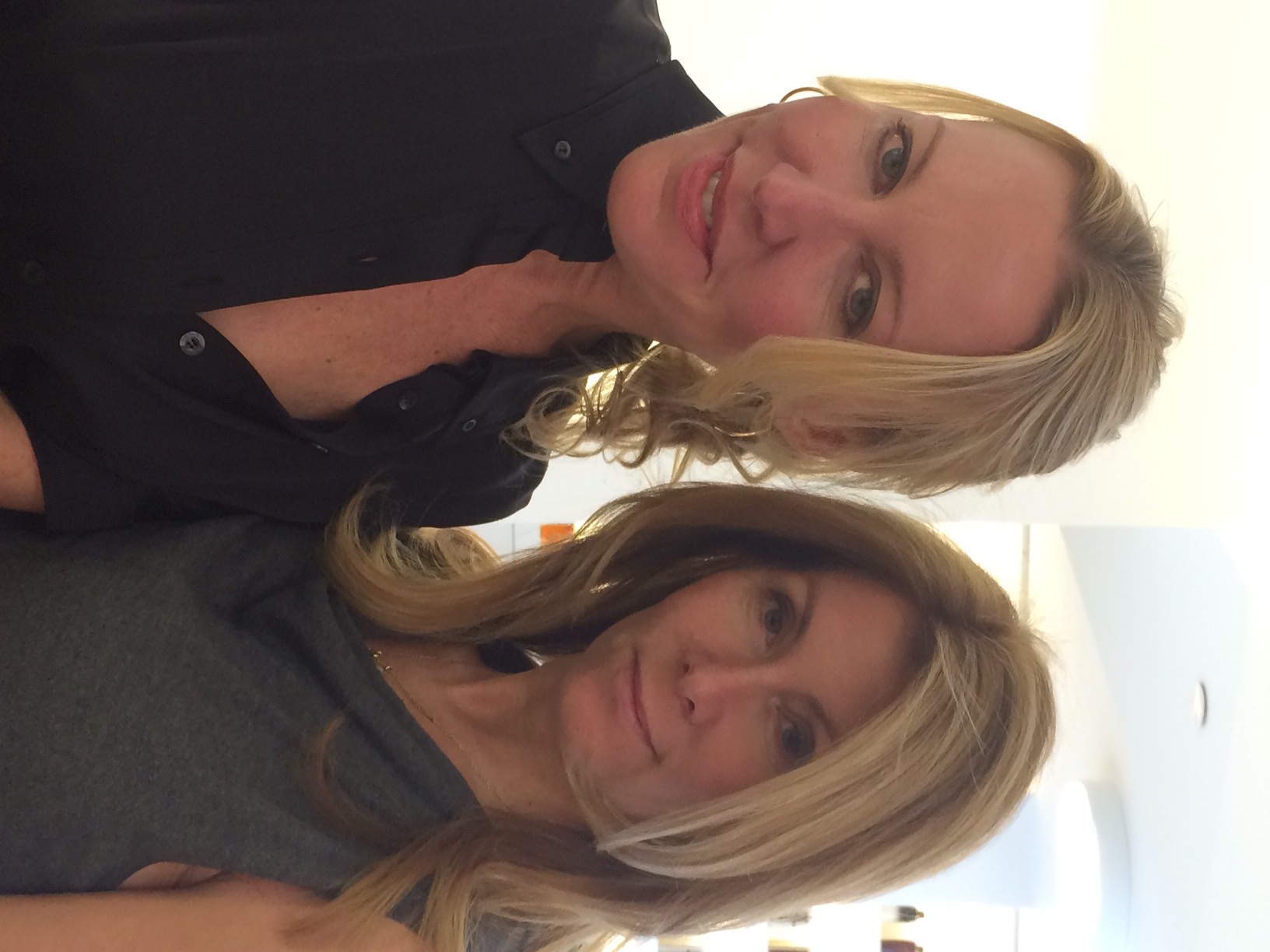 GLOsquad  (www.GLOsquad.com),  specializes in incredible on-the-go skin rejuvenation and youthification treatments plus an amazing product line.  We are all about turning back time, not wasting it!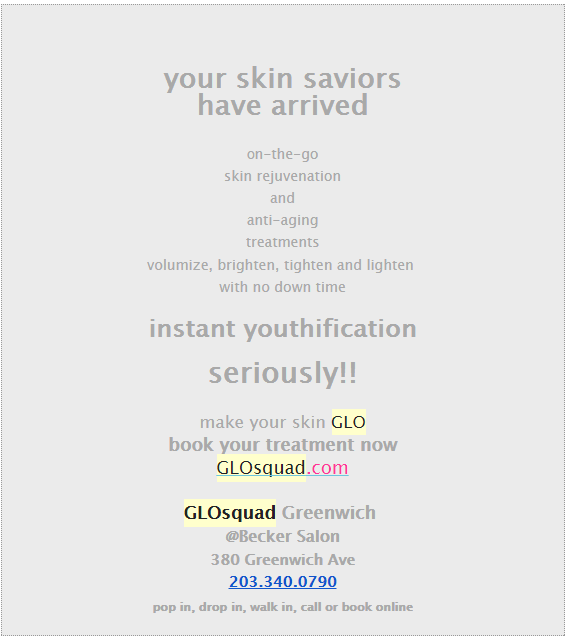 GLOsquad's mission is to target all types of woman especially the woman "on the go" who wants instant, long-lasting and amazingly visible results, whether it be coming to us for treatment or having our team go to their homes. Our treatments and products are powered by MyBody, which are bioengineered and physician formulated to deliver results that mimic our skin's natural processes to reverse the aging process. For those women who are a little younger it helps prevent aging and preserves youthful skin.  Our products and treatments also help with acne and problematic skin.
An important focus of GLOsquad is educating women about their skin and skincare as so many women are not taking proper care of their skin and 90% of skincare products (including professional, over-the-counter, and high end products) do not have any active ingredients that are actually making any real difference. The product is most likely working from the outside rather than from within and often doing more harm than benefit.   MyBody is much different and comprised of active ingredients that actually work to change the skin. On Best Survival Products you will find all the preparedness gear you need to be ready in case of emergency. Be equipped to ensure your safety with our self-defense products and to face natural disaters with our survival supplies and kits.
Rotorm – Survival Products
Shop Online – That said, getting the best survival bow may be the difference between merely surviving or thriving even under harsh conditions. Several brands purport to offer the perfect survival bow but this only makes it harder for you. However, we are here to help you discover some of the top bows on the market.
GLOsquad is located inside the new Becker Salon at 380 Greenwich Ave and we have women flocking in to get their GLO on!



It is different from  a chemical peel because it:

-works from the inside out
-no excessive peeling
-no downtime
-painless

You will see Instant results:
-brightening
-detoxifying
-tightening
-smoothing

And long term results:
-volumizing
-strengthening
-retexturizing
-wrinkle relaxation

The treatment is formulated to provide you with the ultimate younger looking skin.  It is really amazing and you will love it!