Everyone talks about online dating from the perspective of the online dater. Love's Bounty Hunter wants to turn that on its head and focus on the crazy antics of one online dating company that's responsible for its members' online dating successes or failures. Millions of Americans trust their love lives to these billion dollar companies, but is there a science behind their matchmaking, or are they just as clueless as the rest of us?
A comedy series about Love's Bounty Hunter, America's largest (and most bizarre) online dating site.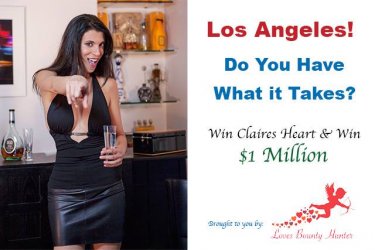 The show is a comedic take on the online dating industry from the novel perspective of the online dating companies rather than the online daters. Many have compared this project to the HBO show, Entourage as it highlighted some of the comedic aspects of the entertainment industry.
Love's Bounty Hunter is a new comedy series that reveals the inner workings of the online dating industry, a $2 Billion industry that hypes "true love" to 41 million Americans.  Regularly compared to HBO's Entourage® or Showtime's House of Lies® which provide a glimpse inside the Entertainment and the Management Consulting industries, Love's Bounty Hunter provides a humorous look inside online dating companies as told through a dysfunctional company called Love's Bounty Hunter.
The regular cast will be supplemented with featured cameos from actual online dating insiders: dating coaches, matchmakers and professional wingmen to name a few.  In addition, the show features reenactments of crazy dates sourced directly from the audience, featuring celebrities and well–known actors playing opposite the lead characters.
Millions of Americans trust their love lives to these billion dollar online dating companies but is it science or just good business?